Research Pavilion 2023
Come and experience artistic research in Suomenlinna and Music Centre in Helsinki. The tagline for Research Pavilion #5 is "Puzzled Together", framed by the current global challenges: the ecological sustainability crisis, post-pandemic reconstruction and geopolitical tensions.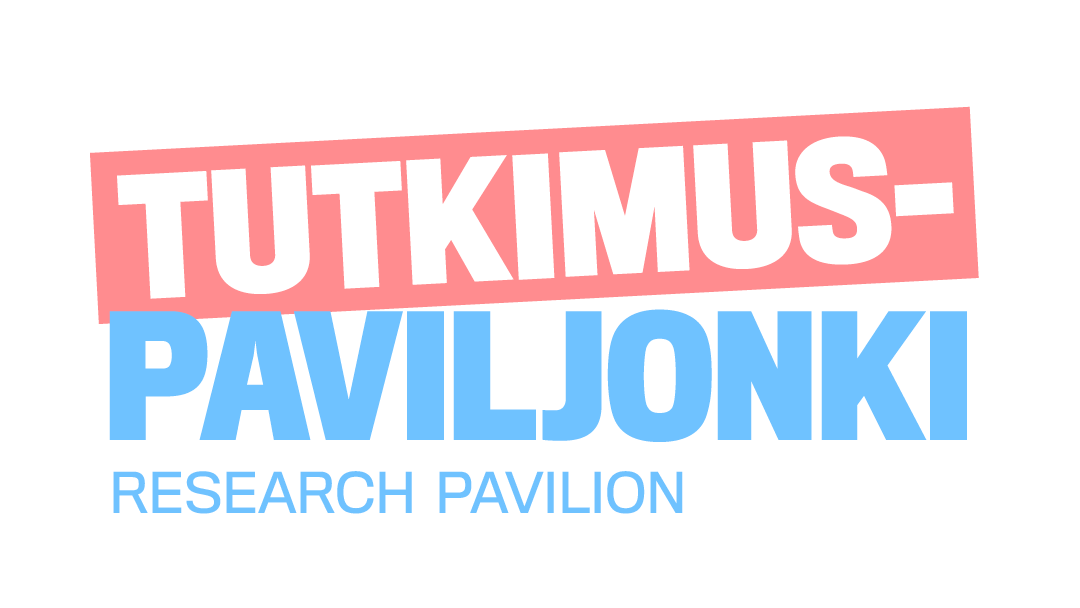 Research Pavilion Residencies
Residencies at HIAP 17 April to 17 July 2023
Residencies at Saari Residence 16 May to 28 May 2023
Residencies at Kallio-Kuninkala 8 to 21 May 2023
Research Pavilion main event in June 2023
Opening on June 5, 17.00 at HIAP / Nordic Culture Point on Suomenlinna island.
Exhibition in Gallery Augusta HIAP, Suomenlinna, 5 to 21 June
Works by artists from the Research Pavilion residency programme, curated by Taru Elfving.
Artists: Sara Bédard-Goulet, Damien Beyrouthy, Elena Bisena, Sara Blosseville, Toni Brell, Nicky Coutts, Camila Flores-Fernández, Adam Kaasa, Anastasia (A) Khodyreva, Neill Lin, Elena Mazzi, Vincent Roumagnac, Hannah Rowan, Agata Ruchlewicz-Dzianach, Bárbara Sánchez Barroso, Noora Sandgren, Tim Shaw, Jaceks Smolicki, Angeliki Tzortzakaki, Jessica Wiesner

Opening times: 12.00-19.00 Mon-Fri, 12.00-18.00 Sat, closed on Sundays.
Discursive programme at Nordic Culture Point, Suomenlinna, 5 to 11 June
Live event week at Helsinki Music Centre Black Box 12 to 16 June
All events start at 19.00, free entrance.
Group exhibition "As You May Sense – Environment, Data, Contamination"
Exhibition at the White Studio and Tasku Gallery 13 June to 2 July 2023, in the Mylly building of the Academy of Fine Arts, Uniarts Helsinki
The exhibition features artists studying at the University of Arts who responded to the brief given as part of the course Environment, Data, and Contamination which was run by Samir Bhowmik and Jussi Parikka. As part of Helsinki Biennial 2023 they were tasked to develop an artistic research studio that addresses relevant methods for the affective and sensed datascapes of the city and the broader region, including the Finnish Gulf.
Frank Brümmel, Bruno Caldas, Saara Hannula, Leena Kela, Lauri Lähteenmäki, Orla Mc Hardy, Heini Nieminen, Antti Nyyssölä, Ville Raasakka, Johanna Sulalampi, Qiong Zhang
Opening reception Monday 12th of June at 16.00 – all welcome!
Read more about the exhibition "As you may sense"

Saari Residence open house day
Saari Residence, Mynämäki 27.5., with works from Research Pavilion artist-researchers in residence.
Read more from the Saari Residence website.
Research Pavilion 2023 partners
Our partners are Helsinki International Artist Programme (HIAP) and Saari Residence. Research Pavilion 2023 has been made possible with the generous funding from Niilo Helanderin säätiö.
Uniarts Helsinki Research Pavilion 2023 working group
Otso Lähdeoja, Mika Elo, Leena Rouhiainen: co-directors
Taru Elfving: Augusta gallery exhibition curator
Salli Berghäll: producer
Michaela Bränn: coordinator
Heta Muurinen: communication
Lora Milutinovic: gallery attendance & public relations development
Marja-Leena Pétas-Arjava: external relations