Develop your arts-based business idea in our pre-incubator programme
Uniarts Hub pre-incubator programme will help you get started in setting up a business and becoming an entrepreneur in the creative or arts industries. The application period to the next spring's program is open from 12 December 2023 to 22 January 2024. The program starts on 27 February and lasts until 21 May.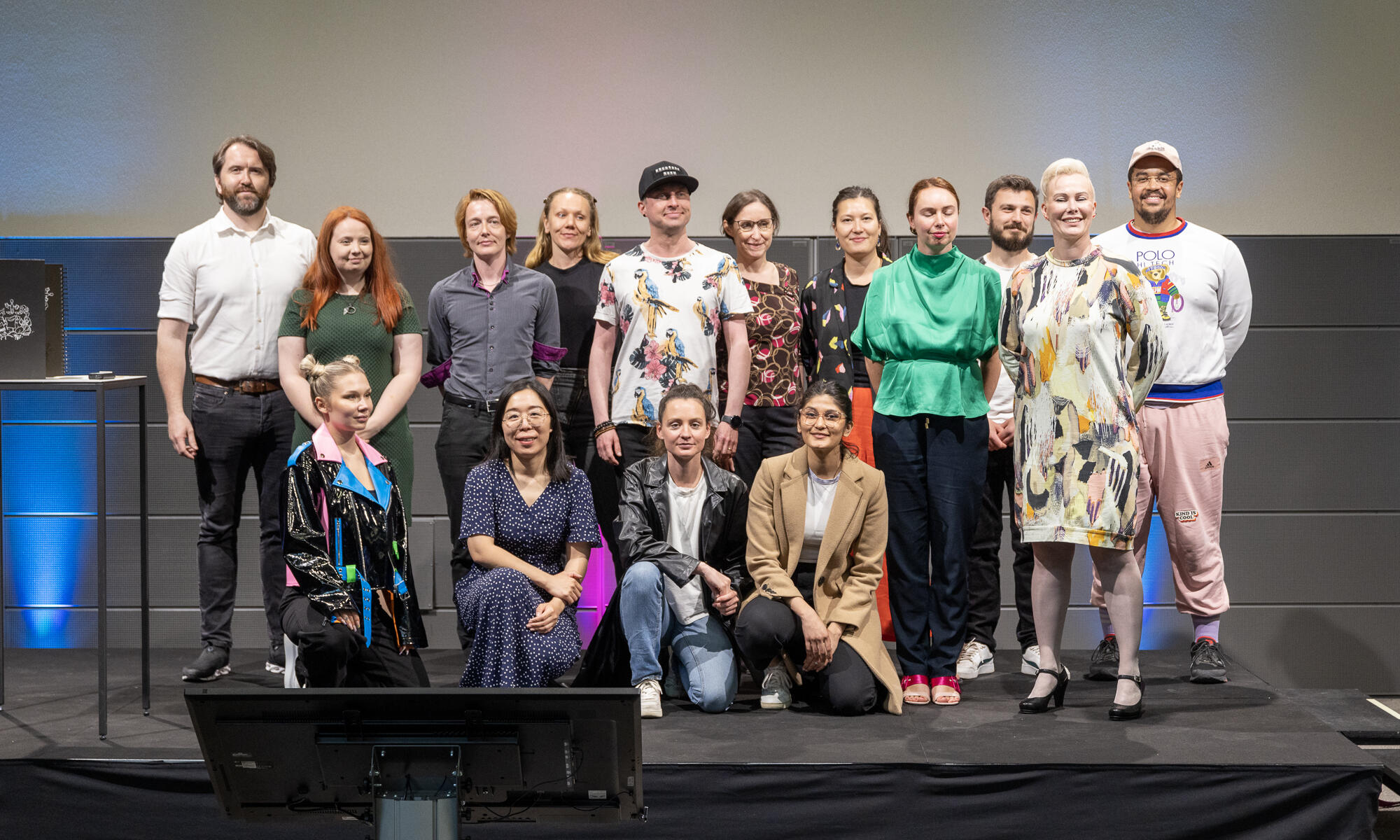 About the Uniarts Hub pre-incubator programme
Are you a creative or arts professional, producer or intermediary, who is planning to set up a business? Or are you part of an artistic team contemplating on the same thing? Do you already have some ideas for your business plan, want some information about starting and running a company or do you just want a clear info package on entrepreneurship in arts as an option?
If you answered yes to any of the previous questions, our pre-incubator programme could be just the right environment for you for making future plans and preparing to establish a company.
The programme, which begins twice a year in the beginning of the semester, will give you a comprehensive understanding on entrepreneurship in artistic and creative businesses. You will get to know experts in creative industries and the arts, and build a community of peers and colleagues within the participating group. We have recruited a good list of experienced professionals from business and creative sectors as lecturers, workshop instructors and mentors.
The program is best suited to professional artists already in profession or in later stage of studies. Previous studies in Uniarts Helsinki are not required.
The program will take around 12 weeks and consist of on-site and online lectures and workshops, networking events as well as tailored mentoring for the particular needs of each participating person or team.
Programme content
Uniarts Helsinki's first pre-incubator programme covers the following themes:
Business planning and establishing a company
Entrepreneurial identity of an artist
Managing a business
Customer experience and branding
Product/service development
Copyright issues
Everyday routines of managing a business
Funding opportunities
Sales and marketing
Pitching skills
Foresight: how to plan your future
Weekly programme:
Weekly 2-hour workshop lectures at one of Uniarts campuses.
Weekly 2-hour online lectures (can be watched afterwards as recordings)
2-3 mentor meetings during the programme. Participants will be assigned their personal mentor in the beginning of the programme, and working methods are set by the mentor and participant together
Weekly homework
75% attendance in onsite lectures required
The programme is in English and in hybrid format as described above. At the end of the programme, participants will pitch their ideas to experts and an audience in a live event. This event will be produced together with other university incubators in the Helsinki region.
During the programme, we will have discussions with the participants on what future steps they could take with their business idea after the pre-incubator and what options they have in the Helsinki region. The pre-incubator programme is part of the Campus Incubators Programme, which is funded by the City of Helsinki. In addition to Uniarts Helsinki, the programme partners include Aalto University, Arcada, Haaga-Helia, Hanken, the University of Helsinki and Metropolia. Some of these schools provide business incubator services for already up-and-running businesses.
How to ap­ply
Application via online form (available from 12 December 2023 onwards). It is recommended to book a meeting with program leader Kati Uusi-Rauva before sending the application. One-to-one meetings will be available between 10-11 January and 17-18 January. We'd like to have a chat with all applicants before the application deadline.
Attend the online application info on Zoom on August 9 January 2025 at 9:00-10:00. To register for the application info, please send an email to the programme planner Emilia Forss. The call for applications will be recorded and can be viewed afterwards.
Events
Uniarts Hub and Aalto Digital Creatives pre-incubator programmes join forces for a demo day pitch event to highlight creative and art-based business ideas. The event will be held 29 November 2023.
Uniarts Hub pre-incubator programme will culminate in a live pitching event at the Academy of Fine Arts (Mylly, 2nd floor) on 12 December 2023 at 4 PM – 6 PM. The current Uniarts Hub participants will pitch their business ideas for the audience and jury.