Donate to art
Young artists have the power to shape the future. The key to building a sustainable arts future lies in supporting young artists today.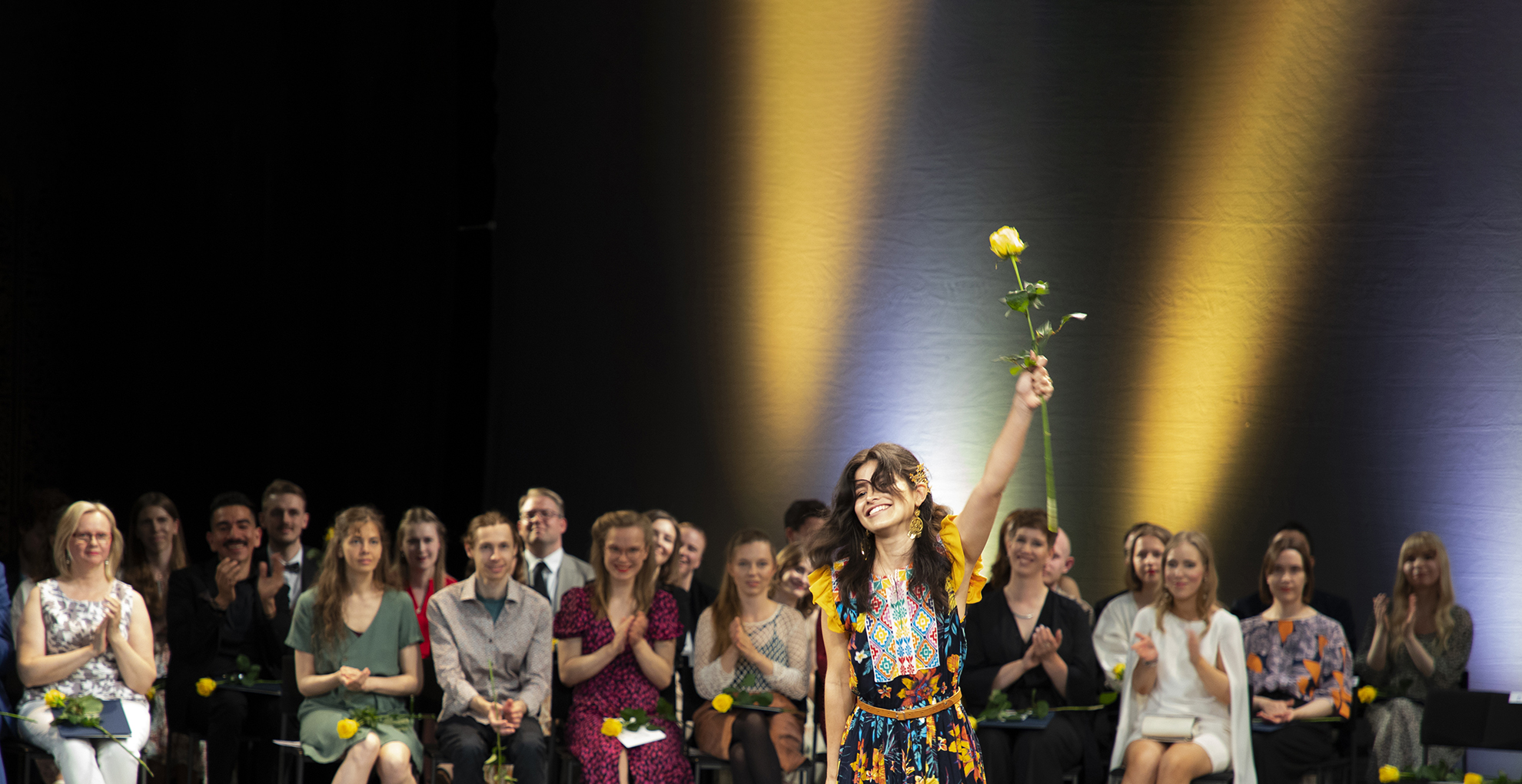 Donations build a future for the arts
Uniarts Helsinki is an international forerunner, ranked as one of the best performing arts universities in the world. With donations and legacy gifts, we can launch new world-class study programmes, strengthen international cooperation and better support young artists to pursue their careers.
Fundraising and investment ethics
We are committed to the values and principles of responsible fundraising and investing. We build and foster high quality and long-term donor and partner relations and regularly share information concerning the use of the funds.
Uniarts Helsinki is committed to the values and principles of responsible fundraising.
Donate via foundations
Our two foundations operating in conjunction with Uniarts Helsinki provide grants to gifted students to help them progress in their studies.
Uniarts Helsinki's foundations help the university improve its arts education and provide support for the academies and their students.

The international Maj Lind Piano Competition is held every five years and is funded by the Sibelius Academy Foundation.

The residency in Suomenlinna offers the newly graduated visual artist a great setup for working. The studio grant is awarded from the funds of the University of the Arts Helsinki Foundation.
Contact us about donating
We are happy to help you in all matters related to donating.
Director of communications and social relations

Foundation Officer for the University of the Arts Helsinki Foundation and Sibelius Academy Foundation