Sibelius Academy of Uniarts Helsinki received a million-dollar donation to strengthen intercultural dialogue and collaboration
American philanthropist and benefactor Elsa Brule has made a million-dollar donation to the Sibelius Academy's Global Music Department at the University of the Arts Helsinki. The aim is to strengthen intercultural dialogue and collaboration in Finland and around the world through music.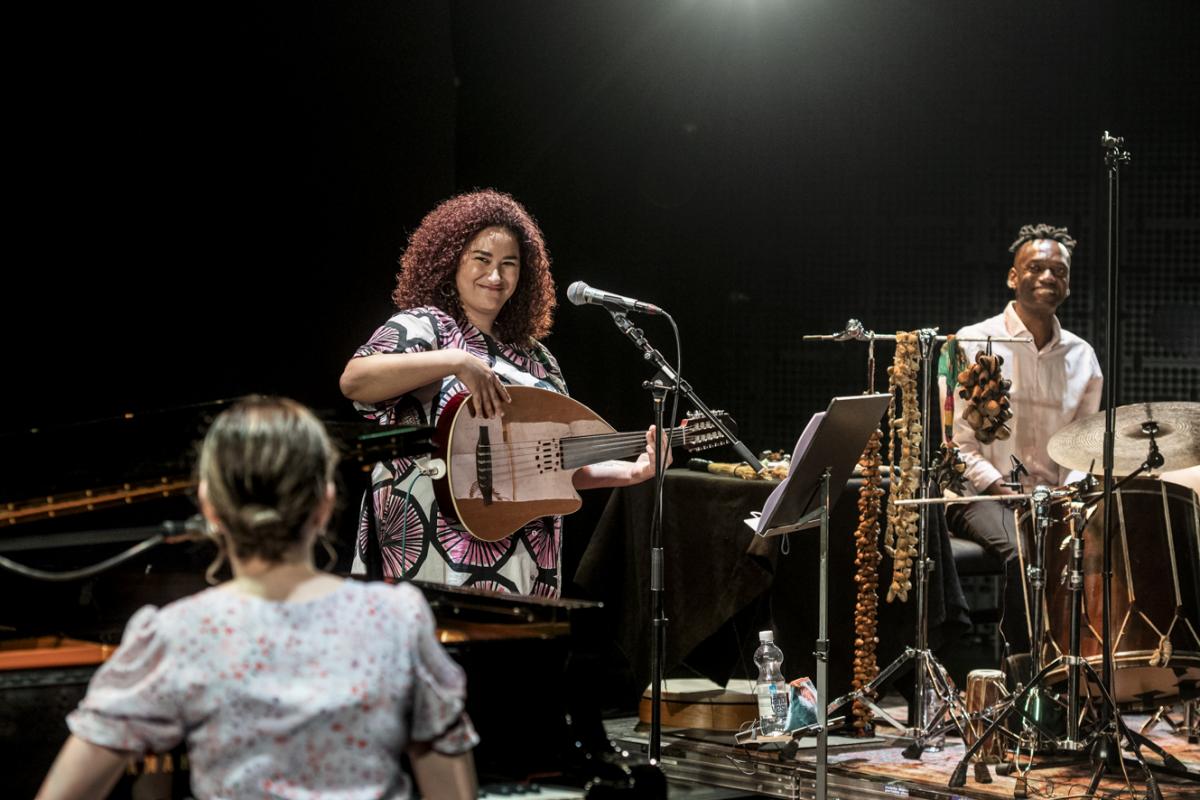 In an increasingly multicultural and international Finland, there is a need to create opportunities for intercultural dialogue, collaboration, and equitable, mutually beneficial learning environments for people from different backgrounds.
The Sibelius Academy's Global Music Program was established ten years ago with a mission to bring together musicians from diverse musical and cultural backgrounds, focussing on intercultural dialogue and collaboration. The program has now developed into a fully established department, with junior, bachelor, and master level studies that currently connect students from more than 25 different cultures.
Through intercultural collaboration, students develop global musicianship skills and their own unique artistic identities. Intertwined with core artistic development, students utilise their unique skills to work on socially engaged community projects as an integral part of the curriculum, with the focus on creating art in collaboration with diverse areas of society. For example, this may include projects in refugee centres, immigrant communities, schools, prisons, and marginalised community groups in Finland and around the world.
Collaboration between Sámi and Native American communities served as inspiration for the donation
Elsa Brule is an American philanthropist with Finnish heritage. Her interest in the new initiative grew from a visit to Sibelius Academy and Ainola, the home Jean Sibelius. She came away being impressed by the Academy's faculty, students, and administration – and the exciting ideas and possibilities.
Her inspiration to become involved eventually resulted in a recent project that brought together musicians from the Global Music Department and Native American school children at St. Joseph's Mission School in New Mexico.
The project was initiated and funded by Ms. Brule and led by head of department Nathan Riki Thomson, together with visual artist Mari Keski-Korsu and global music students, accordionist Viivi Saarenkylä, and Sámi joik artist Hildá Länsman.
The project involved creating new music, movement, and visual arts together with the children, inspired by the themes of water, minority languages, and building bridges between Sámi and Native American cultures.
The collaboration culminated in a performance for the families and elders of the surrounding Native American communities, followed by an invitation into people's homes to participate in the traditional feast days.
Inspired by the experience of shared joy and intercultural collaboration through music, Elsa Brule was enthusiastic to support similar projects in a scale that could provide opportunities for young musicians all over the world. With the million-dollar donation, the opportunities and range of projects will expand both locally and globally for the coming five years.
"Just as the music of Jean Sibelius galvanized a nation in his lifetime, so does the very name. Sibelius, and the Academy bearing his name, continue to inspire respect and pride in Finland – but also remind us of the incredible power of music," says Ms. Brule.
The funding is managed by Finlandia Foundation National, a philanthropic organisation founded in 1953 to nurture Finnish-American culture in the United States and the ancestral tie with Finland by raising funds and initiating innovative programs.
A strong sense of global citizenship and responsibility
Ms Brule's donation will enable continued development of the collaboration between the Sámi and Native American communities. Outreach projects in marginalised and immigrant communities also continue to expand in Finland. New partnerships are built with Chile, Tanzania, and Mozambique, and activities will also extend to other regions of Africa. In addition, a number of scholarships will be available for international students to study in the Global Music department.
"Music and the arts are our vehicle, and intercultural collaboration is a catalyst for new musical and pedagogical discoveries, as well as developing listening, empathy, compassion, pluralism, and a sense of global citizenship. Qualities that may indeed be more and more crucial for building a peaceful future for our world," says Nathan Riki Thomson, Head of the Global Music Department.
As a whole, the community projects form "The Elsa Brule Center for Global Music and Community Engagement".
"Our aim is to generate new artistic, pedagogical, and research-based knowledge in this area, and in this way act as a center for excellence in the field. In order to develop and share knowledge and experience globally, the center will collaborate with some of the world's leading universities," says Emilie Gardberg, Dean of the Sibelius Academy.
"We are deeply grateful to Elsa Brule for her very generous donation that facilitates the growth of a new generation of musicians into world-changing artists. It also allows us to develop and innovate the ways in which art students will be educated in the future," sums up Uniarts Helsinki's Rector Kaarlo Hildén.
Who?
Elsa Brule grew up in Michigan's Upper Peninsula, where Finnish culture is part of everyday life.
Her grandfather emigrated from Eastern Finland to the United States when he was 18 years old to avoid being drafted into the Czar's army and made his way to the copper mines of the Upper Peninsula. He eventually owned a "biergarten" in Hancock, Michigan.
Her mother and grandmother were both born in the United States but their Finnish heritage carried its way forward through their outlook as well as in the art of baking "pulla".
Much of her philanthropic focus has been on literacy, in building and restoring school libraries, in the U.S. and abroad. A recent project was the creation of one of the first community libraries in Cambodia.
Source for the above information: Finlandia Foundation National newsletter, spring 2021
For more information:
Nathan Riki Thomson, Head of the Global Music Department at the Sibelius Academy, University of the Arts, Helsinki: nathan.thomson@uniarts.fi
Donations are of great importance in safeguarding Finnish art education. The University of the Arts Helsinki is running a fundraising campaign to ensure the continued high quality of our arts education and strengthen the power of art. The Finnish Government will give the universities funding in proportion to the donations that they have collected before 30 June 2022.
Learn more about our Global Music students