Dana Hall – keynote lecture-performance  
Professor Hall will hold a keynote lecture-performance at the Uniarts Research pavilion's event week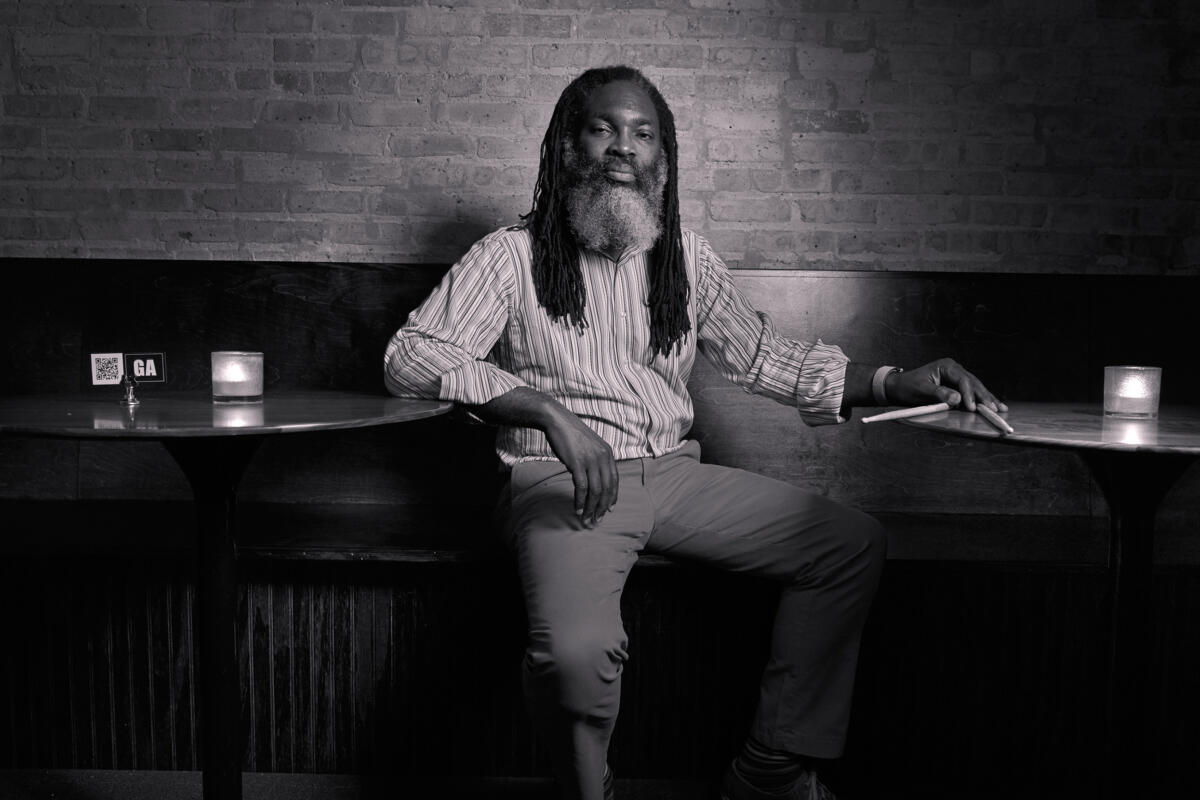 Dana Hall is an American jazz drummer, composer, bandleader and ethnomusicologist. He works as the interim dean of DePaul University's school of music, as well as a professor and director of jazz studies at DePaul. Dana Hall is also a visiting professor of jazz at Uniarts Helsinki's Sibelius Academy.
As an ethnomusicologist, his research interests include issues of ethnicity, identity and temporality; popular music of the world; music as protest and resistance; and music of both the African continent and the African Diaspora. He is a Special Trustees Fellow at the University of Chicago, where his dissertation is a historical ethnography of Philly Soul during the Black Power Movement. Hall also has served as an associate professor at the University of Illinois in Urbana-Champaign. He received his BM in music performance from William Paterson College and his MM in music composition from DePaul.
As a jazz drummer, Hall has professional performance credits on six continents and extensive concert, club and festival experience around the world. He has led his own ensembles and worked in collaboration with ensembles led by many of the legends and luminaries in jazz, popular and improvised music, including Horace Silver, Benny Golson, Betty Carter, Branford Marsalis, Bobby Hutcherson, Michael Brecker, Maria Schneider, Ray Charles and Roy Hargrove. He also has recorded and collaborated with literary giants Sonia Sanchez and Amiri Baraka. Hall has served as the artistic and music director of the Chicago Jazz Ensemble and as a permanent member of The Carnegie Hall Jazz Band.
Described by music critics as "viscerally exciting, intellectually formidable" with a "seemingly bottomless well of ideas," Hall is an award-winning composer. His most recent commissions include "Inner Dialogue: Sound & Semiosis," a multimedia, electroacoustic solo work; and "The Hypocrisy of Justice: Sights and Sounds from the Black Metropolis — Riffin' and Signifyin(g) on Richard Wright's Native Son," a large-scale, multidisciplinary work that explores the themes of mass incarceration, police brutality, healthcare inequality and other issues that are central to contemporary conversations around race and social justice.
The event is part of Uniarts Helsinki's Research Pavilion.