Black Box
Black Box has extensive performance technology, and therefore the room is highly suitable for amplified music.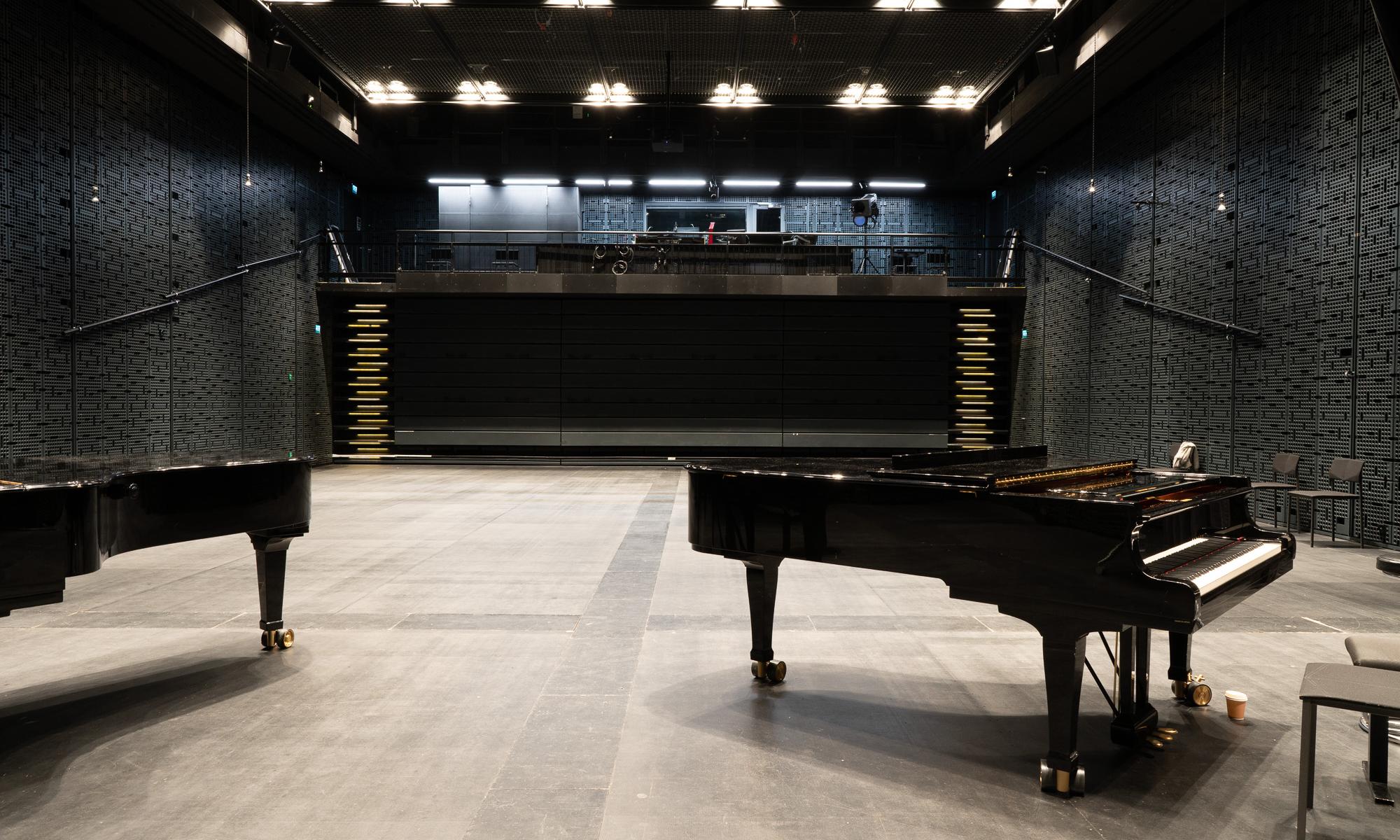 Black Box in the Helsinki Music Centre is versatile and can be modified to accommodate different events with its retractable telescopic seating system. The audience can sit on flat or terraced seats. Black Box is also suitable for lectures.
The room can accommodate a maximum of 400 people when flat seating is used, and 220 people for terraced seating.
The acoustics inside Black Box have been designed for amplified music. The reverberation inside the room is very soft.
Reserving Black Box for events
The use and hire of this facility is administered by the Helsinki Music Centre. You can request an offer on the Helsinki Music Centre website.
Facilities and activities