Sonya Lindfors & Maryan Abdulkarim: We Should All Be Dreaming – Soft gathering
Performative gathering by Sonya Lindfors and Maryan Abdulkarim. The event is part of the Research Pavilion live event week at 12.-16.6.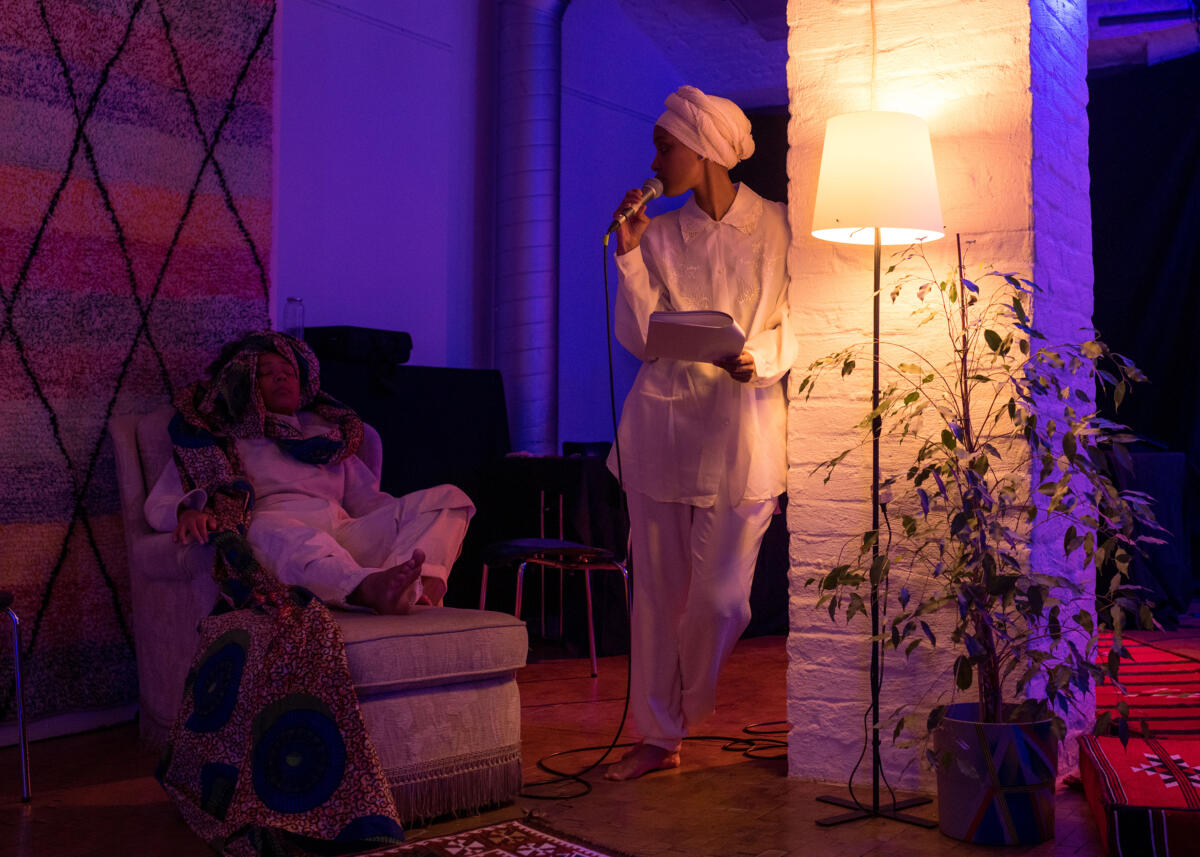 We Should All Be Dreaming
WSABD is a concept that focuses on the radical potential of dreaming as a restorative and subversive practice. Situating itself somewhere between a collective think tank, choreographed gathering, a performance and a lecture the project gently invites the participators to spend time together, listen together and dream together.
For the research pavilion at WSABD takes the form of a soft gathering that starts with a talk on decolonial speculative practices and ivolves into discussing and dreaming. WSABD is an ongoing collaboration between choreographer Sonya Lindfors and writer and activist Maryan Abdulkarim who both are interested in radical speculative and decolonial practices.
Sonya Lindfors is an award winning Cameroonian-Finnish choreographer and artistic director. In all her work, Lindfors pursues to shake and challenge existing power structures, penetrate the society, and empower the community.
Maryan Abdulkarim is Helsinki-based writer and public intellectual. She's interested in themes relating to freedom and shifting the contexts in which we dream and create futures in the present.
The event is part of the Uniarts Helsinki's Research Pavilion.
Registration
Further information