FUTURES lecture series
The series' visiting lecturers tackle the question of futures of artistic work from multiple perspectives.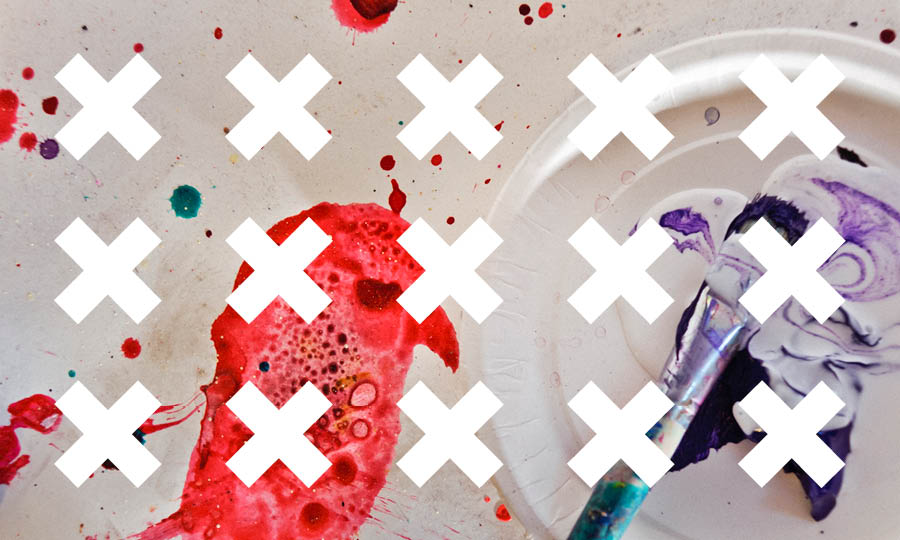 Introduction
The Futures Series is organized by the master's degree programmes in Choreography, Dramaturgy, and the Live Art and Performance Studies in collaboration with the Centre for Joint Studies at Uniarts Helsinki's Theatre Academy.
The series proposes that we need to regard the future as plural futures. The futures often seem indeterminate or uncanny. It is precisely for this reason that we need to ask whether artistic practice, with its various modes of thought, has the capacity to approach such unforeseen possibilities of the emergent futures. How should we regard these futures, which ought to be an essential part of research in choreography, pedagogy and the performative capacity of art?
To ponder these capacities, we could see how the performative practices produce the visions and emergent futures and prehensions where artistic practices and thinking are not bound with ideologies, mediated truths or preconceived aesthetics. They are necessary alongside with contemporary science and theory, where prehension of futures are transversal and cross-contaminated. The proposal and experiments presented in this series aim to present how we could create space for thinking the indeterminate futures.
Lectures in 2020
Lecturers in 2019
Paul O'Neil
David Burrows ja Simon O'Sullivan
David Burrows and Simon O'Sullivan work as Plastique Fantastique, a collaboration produced with Alex Marzeta and Vanessa Page and others including Mark Jackson, Motsonian, Benedict Drew. Through film, music and song, images, artifacts and performance, the UK-based group deliver communiques addressing precarious ecologies, nascent tech-life, animals that speak and and non-human agents. Recent performances and exhibitions by the group include Zero-City at IMT Gallery, London and SKEEN NITE TOO (COME) Rhubaba Gallery, Edinburgh in 2019; SKEEN NITE (COME) at Southwark Park Galleries 2018; Shonky, Hayward/South Bank Touring Show, Bury Museum and Art Gallery, DCA Dundee, MAC Belfast 2017-18; Castlefield Gallery Manchester, NEoN Digital Art Festival Dundee and They Call Us Screamers, TULCA Arts Festival, Nuns Island Theatre Galway in 2017.

David Burrows is Reader in Fine Art at the Slade School of Fine Art, University College London. He has contributed to a number of book projects and his exhibitions include Micro/Macro: British Art 1996–2002, Mucsanok, Budapest (2003); Take Me With You, Circulo des Bellas Artes, Madrid/Mori Art Museum, Tokyo (2006); All Over the New Smart, FA Projects, London (2008); Waving From Afar, Star Space, Shanghai (2009); The Diagram Banner Repeater, London/Torna, Istanbul (2011); In Outer Space There is No Painting and Sculpture, Summerhall, Edinburgh (2014); The Birmingham Show, Eastside Projects, Birmingham (2014) 17What the Frog's Eyes No Longer Tells the Frog's Brain, IMT London (2017), Landscapes of the Furture, Helsinki Contemporary (2018), Morphologies of the Invisible, SPACE London (2019).
Jaana Parviainen
Jaana Parviainen is a philosopher and university researcher in the Research Center for Knowledge, Science, Technology and Innovation Studies at University of Tampere. She is a pioneer in the phenomenological dance studies in Finland, on which she has published two books Bodies Moving and Moved (Tampere University Press 1998) and Meduusan Liike (Gaudeamus 2006). Her recent research interests include body studies, phenomenology, the philosophy of technology, social epistemology and ignorance studies.
Andre Lepecki
André Lepecki works and researches at the intersection of critical dance studies, curatorial practice, performance theory, contemporary dance and visual arts performance. Selected curatorial work includes Chief Curator of the festival IN TRANSIT (2008 and 2009 editions) at Haus der Kulturen der Welt, Berlin. Co-curator of the archive Dance and Visual Arts since 1960s for the exhibition MOVE: choreographing you, Hayward Gallery (2010). Curator of the lecture series Points of Convergence: performance and visual arts (2014) and Off-Hinge Off Center: alternative histories of performance, for the Museum of Modern Art of Warsaw (2014 and 2015). Also for MoMA-Warsaw he curated the series Performance in the Museum (2015). He also curated the project "The Future of Disappearance" for Sydney Biennial 2016, and co-curated with Adrian Heathfield the symposium Afterlives of Performance, at FiAFF and MoMA 2015.
In 2008 he received the AICA Award for Best Performance as co-curator and director of the authorized re-doing of Allan Kaprow's 18 Happenings in 6 Parts (commissioned by Haus der Kunst, Munich 2006; presented at Performa 07).
Selected lectures include Museo Reina Sofia, MoMA-NY, Museu de Arte Moderna, Rio, MACBA, Para Site, Hong Kong, Haus der Kulturen der Welt, Berlin, WIELS, The Gauss Seminars at Princeton University, Freie Universität, Berlin, Brown University, UC-Berkeley, Federal University of Rio de Janeiro, École Superiore des Hautes Études en Sciences Sociales, Paris. In 2009 he was Resident Fellow at Institute Interweaving Performance Cultures at Freie Universität, Berlin. In 2015 he was Artistic Professor at Stockholm University of the Arts, where he helped develop the research profile area on Concept and Composition.
He is the editor of the anthologies Points of Convergence: alternative views on performance (MoMA-Warsaw and Chicago Univ. Press 2016, with Marta Dziewanska), Dance (Whitechapel, 2012), Planes of Composition: dance, theory and the global (Seagull press, 2009, with Jenn Joy), The Senses in Performance (Routledge 2007, with Sally Banes), and Of the Presence of the Body (Wesleyan University Press, 2004). His single authored books are Exhausting Dance: performance and the politics of movement (Routledge 2006), currently translated in 10 languages, and Singularities: dance in the age of performance (Routledge 2016).