Taidepiste: Radical songs
How does music fuel revolutionary dreams? Paleface & Laulava Unioni, Saijaleena Rantanen and Amanda Kauranne take the stage.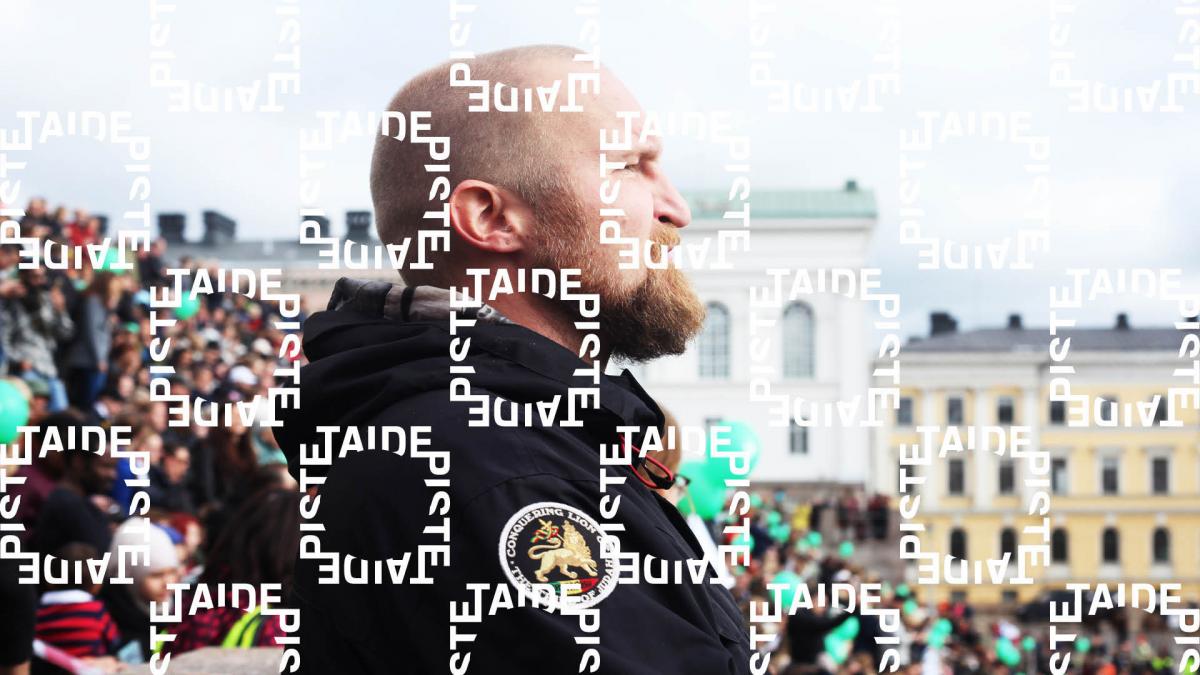 Taidepiste is happy to host Paleface and Laulava Unioni who will be performing revolutionary dreams and battle anthems dating back a hundred years. There will also be a discussion on who radicalised American Finns were and what new we can learn about the past through music from that era. What constitutes radical music today and why is it still needed?
These questions will be discussed by music history researcher Saijaleena Rantanen, folk musician and music journalist Amanda Kauranne, and rap artist Karri Paleface Miettinen. The discussion will be in Finnish.
Update: A recording of the event with English subtitles has been added on the Uniarts Helsinki's Youtube channel. Click 'Subtitles' and, if necessary, change language to English from 'Settings'.
The event will take place in the Main Foyer of the Helsinki Music Centre, and it will be live streamed for an outdoor audience area at the Kansalaistori Square and on Uniarts Helsinki's YouTube channel. To ensure that the audience is seated within a safe distance from each other, there will be fewer seats available inside, but plenty of room for viewers outdoors.
Taidepiste is Uniarts Helsinki's new event series, which explores social phenomena through multidisciplinary discussions and art experiences that are free and open to the public. Taidepiste will be organised once a month in the Main Foyer of the Helsinki Music Centre starting from September 2020. The event series is supported by the Louise and Göran Ehrnrooth Foundation.
You are warmly welcome to attend Uniarts Helsinki's opening ceremony of the academic year, which will take place outside the Helsinki Music Centre right before Taidepiste from 15:00 to 16:30. The opening ceremony will feature speeches as well as art and performances by Uniarts Helsinki's students.
Safety measures at Taidepiste due to coronavirus
Audience members outside will sit 1 to 2 metres away from each other, both indoors and outdoors.
Hand sanitiser is available at the event's info desk.
If you want to use a face mask or protective gloves, we recommend that you bring your own.
Please do not come to the opening if you have any coronavirus-related symptoms.
The safety of our guests is our priority – thank you for helping us take care of everyone's safety!
More information on the evening's guests
Amanda Kauranne is a musician and a music journalist, who loves folklore and the multi-faceted ways it is present in today's society. She is known for combining various artistic fields and commenting on social issues in her projects. She works as a freelancer musician, composer-lyricist-arranger, and as a music journalist for the Finnish Broadcasting Company Yleisradio and music magazines. She has completed a Master of Music degree in the Department of Folk Music at Uniarts Helsinki's Sibelius Academy.
Karri Miettinen, aka Paleface, is a ground-breaking Finnish rapper and writer. He has achieved platinum records and Emma awards, and the Finnish Cultural Foundation has awarded him a recognition of his "social vision". Besides his work in hip hop, he has also branched out to folk music.
Saijaleena Rantanen is a music history researcher and a university lecturer at Uniarts Helsinki's Sibelius Academy. She is currently studying the music scene of Vyborg and the music culture of Finnish immigrants in North America. In her immigrant research, she studies especially the music of the Finnish American labour movement in the United States, Canada and Soviet Karelia from the turn of the 20th century to the end of the 1930s. Her research focus is on the social and political use of music in immigrant communities.