Sibelius Academy Accordion Festival: Sonja Vertainen
Sonja Vertainen Master's degree accordion concert, Radioflakes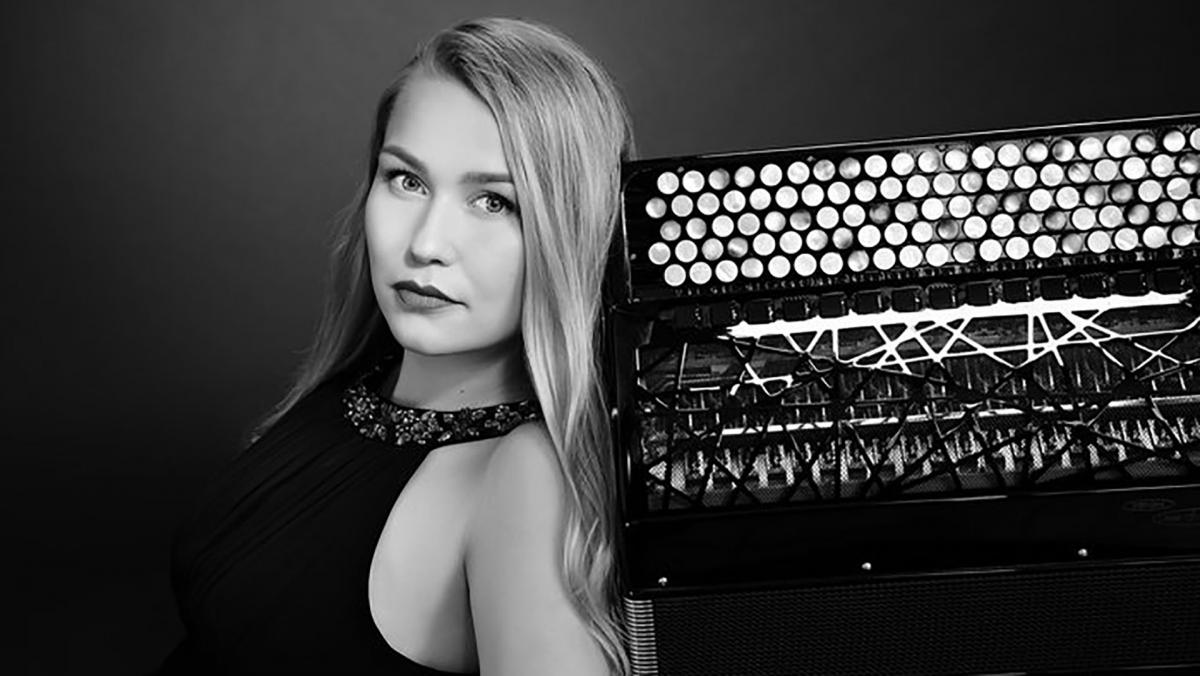 You can watch a free live stream of the concert on Youtube, 25 March, 19–20.
Watch a free live stream of the concert.
Gena, Jouni Kaipainen's first solo work for the accordion, was named after the accordion-playing crocodile in Eduard Uspensky's storybook. From Gena's thoughtful moods and dizzying virtuosity the audience is thrown right into the middle of a dramatic sea battle with Michel Corrette's Combat Naval, Divertimento No. 2, a piece originally arranged for cembalo.
Radioflakes, the eponym of the concert, reflects the struggle of accordions between aggressive sound energy, carefree radio scanning and the rhythmic swing that is characteristic of the instrument. Radio waves deliver Bach's orchestral and brilliant Partita in D-Major, after which the solo part of the concert culminates with a rendition of Liszt's racing, virtuosic La Campanella. The concert will conclude with a newly commissioned piece for guitar and accordion by Kimmo Hakola.
Performers
Sonja Vertainen, accordion

Otto Kentala, guitar
Programme
Atli Ingólfsson, Radioflakes
Michel Corrette, Divertimento no. 2 Combat Naval
J.S. Bach, Partita no. 4 D-Major
Jouni Kaipainen, Gena
Paganini/Liszt, La Campanella
Kimmo Hakola, Āina (world premiere)
Further information: Matti Leisma
Sibelius Academy Accordion Festival
Sibelius Academy students and teachers will join forces to educate audiences on the 200-year history of the accordion and the wide range of accordion music, including everything from folk music to the latest chamber music.