Sibafest: NYKY En­sem­ble ja Kekäläinen & Com­pany – If I Would Lose My Voice
In a joint performance of the Sibelius Academy NYKY Ensemble and Kekäläinen & Company, Sanna Kekäläinen's stage work If I Would Lose My Voice will be presented including a selection of Sciarrino's chamber music.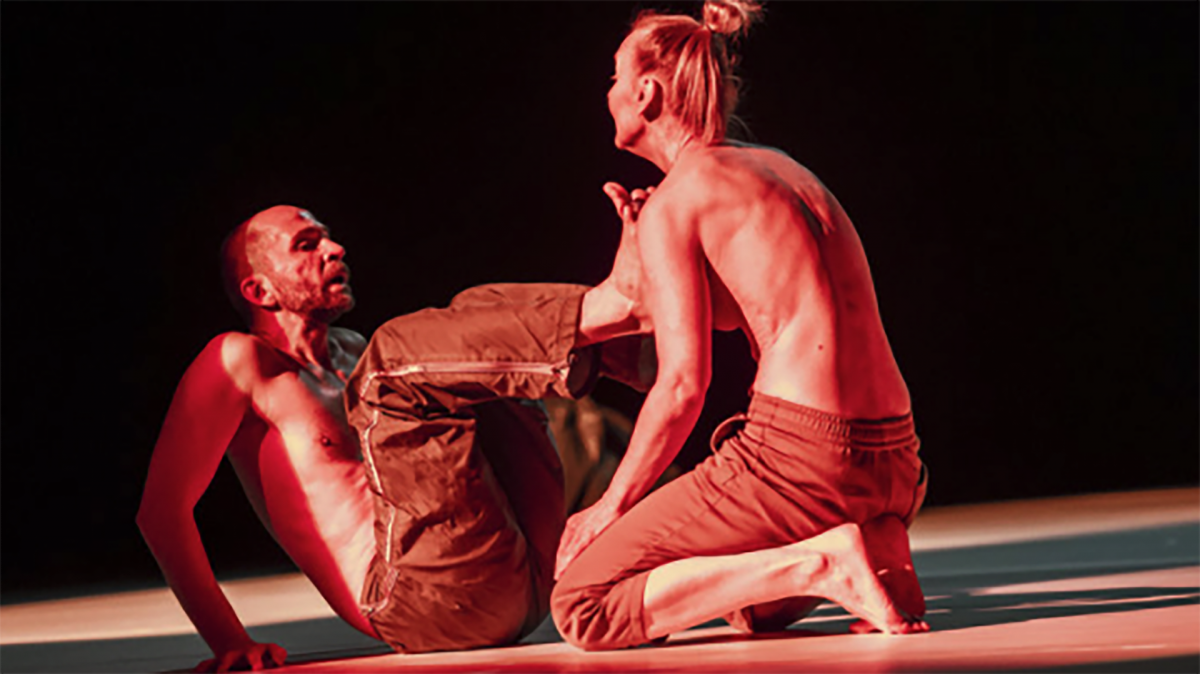 If I Would Lose My Voice, is an extraordinary display of humanity's impact on Earth's transformation. It is a thought-provoking piece about the state of the world, and how the actions of humankind are affecting nature more than ever before.
Salvatore Sciarrino's chamber music works invite the listener to observe fragile worlds on the border between sound and silence and immerse themselves in the internal, psychological dramaturgy of musical sound.
Performers
Sanna Kekäläinen, script, text, director, coreography
Janne Marja-aho, Eero Vesterinen and Sanna Kekäläinen, performers
NYKY Ensemble, music
Work group
Lauri Sirén, light design
Jaakko Kulomaa, sound design
Hanna Kinnunen, coaching for music
Programme
Sanna Kekäläinen: If I Would Lose My Voice
Chamber works of Salvatore Sciarrino:
Lo spazio inverso
Raffigurar Narciso al fonte

Esplorazione del bianco

Muro d'orizzonte
Melencolia I
Further information: Janne Kivistö
Kekäläinen & Company
Sanna Kekäläinen is the founder of Kekäläinen & Company and an undisputed pioneer of Finnish contemporary dance. During her career she has created more than 70 stage productions that have been presented both nationally and abroad. Sanna has worked widely as a choreographer and/or dancer in many theatres and dance-companies in Finland and abroad. Over the years, she has worked innovatively in cooperation with several visual artists, writers, composers, performance groups and musicians.
With the piece If I Would Lose My Voice Sanna moves on from her autofictive work tackling gender politics to a new form of fictional reality. Sanna sees her role in the field of culture as an artist in the role of an observer, provocateur, problem-setter, poet and promoter of female existence. Her work expands the experience of a performance by combining philosophy, gender studies, text and conceptual thinking from the feministic angle with highly original movement language.
Sanna founded Kekäläinen Company in 1996 with the mission to promote dance as an intellectual art form with strong potential in political and poetic communication.
NYKY Ensemble
NYKY Ensemble is a contemporary music ensemble of the Sibelius Academy established in 2009. The artistic director is Professor Tuija Hakkila. The ensemble gives regular performances and serves as a forum for contemporary music projects introducing students to past and current trends in contemporary music.