Comparative Dramaturgy and Performance Research (double-degree master's programme)
Delve into diverse performance cultures and dramaturgical practices in this research-oriented international double-degree master's programme.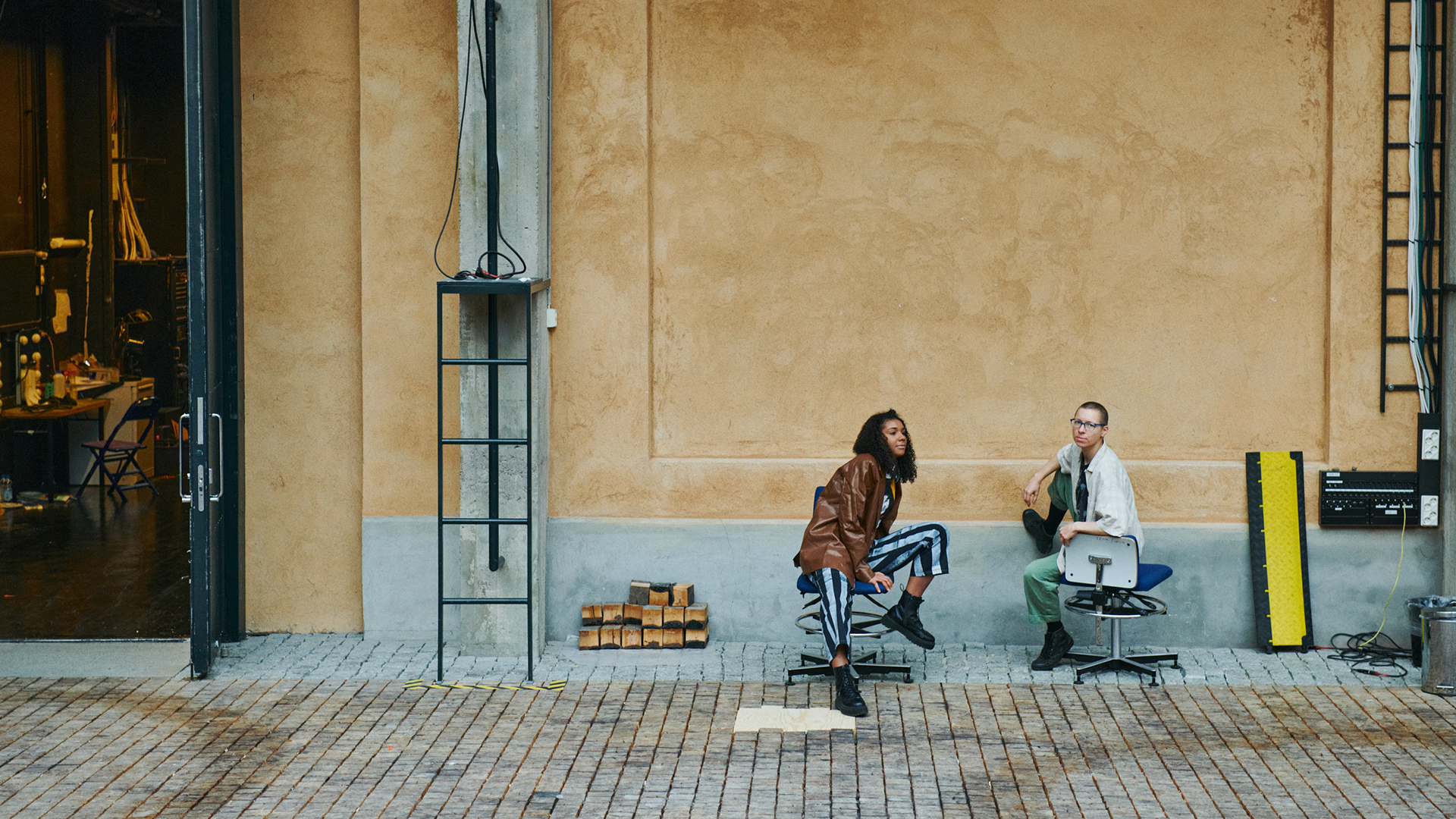 Why study here?
The Comparative Dramaturgy and Performance Research (CDPR) programme offers students a unique opportunity to experience distinctly different forms of dramaturgical thinking and performance cultures, enabling a comparative approach to dramaturgical practice and theory.
The programme is the first double-degree programme in Uniarts Helsinki.
The programme is tailored for process-oriented students who wish to work in international and multidisciplinary contexts such as collaborative productions, research-oriented artistic projects, and in other projects and institutions that combine artistic activities and research.
Content and objective of the programme
CDPR's goal is to educate internationally active professionals with the ability and determination to go beyond a wide range of boundaries – artistic, cultural, linguistic and disciplinary – in order to create inventive performances.
The CDPR programme trains students to become research-oriented artists with the necessary knowledge and skills to deal with issues of their choice in and through the performing arts.
The curriculum prepares students for important challenges that have shaped the field of performing arts in recent decades, such as the expansion of the concepts of performance and dramaturgy; shifts in what constitutes the work of the dramaturge; changes in the relationship between art and research; and increased international and multidisciplinary collaboration.
The double-degree students delve into diverse performance and research practices and gain a detailed understanding of different local performing arts scenes. Students will develop an ability to compare and connect different artistic practices, cultural systems, languages and fields of research – to act as an active intermediator among them.
Students enter the programme with an existing performance practice and a preliminary master's research plan, giving direction to their studies from the outset. The plan is revised and expanded during the studies.
The CDPR programme is four semesters in length and requires full-time residency. The study programme is comprehensive and demanding.
A network of five European universities
The CDPR programme takes place through a partnership network of five European universities.
Each partner has a unique approach to the field, and all partners create their curriculum independently. The main languages of the network are English and French. Students create their own speciality in CDPR depending on which two network universities they study in.
This education at two different universities provides students with the opportunity to understand and take advantage of varied forms of dramaturgical processes in a comparative approach to performance creation and research.
In addition to Uniarts Helsinki, the CDPR network partners are:
From the four partner universities, Université Libre de Bruxelles and Université Paris Nanterre have French as the main language of education. In the other two universities, CDPR studies are offered in English.
What is a double-degree programme?
In the double-degree master's programme, all students study two semesters in two European universities and graduate from both.
If you apply and get accepted to the programme at Uniarts Helsinki, we will then become your home university and you begin your studies here. For the second and third semester, you will study in one of our partner universities which you choose at the beginning of your studies. During these two semesters, you will follow the visiting university's curriculum and participate in their artistic projects. During the fourth semester, you will complete your master's thesis project at your home university. The final thesis is submitted to both universities.
In short: for the same workload as a regular master's degree, you get two degrees and in-depth international experience.
Degree structure and studies at Uniarts Helsinki
The CDPR studies have a different structure for students commencing their studies at Uniarts Helsinki and for students who participate in the programme from one of the partner universities.
For students commencing their CDPR double-degree studies at Uniarts Helsinki, studies consist of both programme-specific studies, seminars in dramaturgy and optional advanced studies. In the fourth semester, they return to Uniarts Helsinki to complete their thesis, the planning of which they have begun in the first semester. The thesis usually consists of an artistic and a written part. The artistic thesis can either be an independent project or working as a dramaturge in a collaborative production with other students of Uniarts Helsinki's Theatre Academy.
For students participating in the programme from one of the partner universities, studies at Uniarts Helsinki consist of both programme-specific and optional advanced studies. Studies include workshops and seminars in comparative dramaturgy and performance research, as well as advanced studies in dramaturgy and other fields of theatre and performance arts.
Teachers
Our teachers are experienced experts in their field. In addition to the permanent teaching staff, the programme welcomes top experts from both Finland and abroad as guests on a regular basis.
Applying to the programme
The Double Degree Master's Programme in Comparative Dramaturgy and Performance Research admits new students every two years.
The first student admission to the new programme will be held in 2021.
Our University is one of the most sought-after places to study in Finland. Browse the admissions statistics from previous years.
Doctoral studies
A master's degree gives eligibility to complete a Doctor of Arts (Theatre) degree, for example, as a third-cycle degree.
Should students be interested in going on to practice-led doctoral studies, the goal of the CDPR programme is to provide them with the necessary knowledge and skills to do so.
Doctoral studies in artistic research are offered by the Performing Arts Research Centre (Tutke).
Learn more about the programme
You can apply to
---
Degree Programme in Comparative Dramaturgy and Performance Research
Target degree
---
Master of Arts (Theatre and Drama). Double master's degree from two universities.
Unit
---
Theatre Academy
Application languages
---
English Read more about language skill requirements
Tuition fee
---
Annual tuition fee €5,000 for students from outside the EU and EEA countries.
Read more about tuition fees.
Application period
---
Next possible time to apply is in January 2023. Studies begin in August 2023.
Contact
---
Otso Huopaniemi
Professor
Max Catalogue: Students and alumni