Doctoral Programme of Artistic Research in Performing Arts
Deepen your expertise and become an artist-researcher at the Theatre Academy.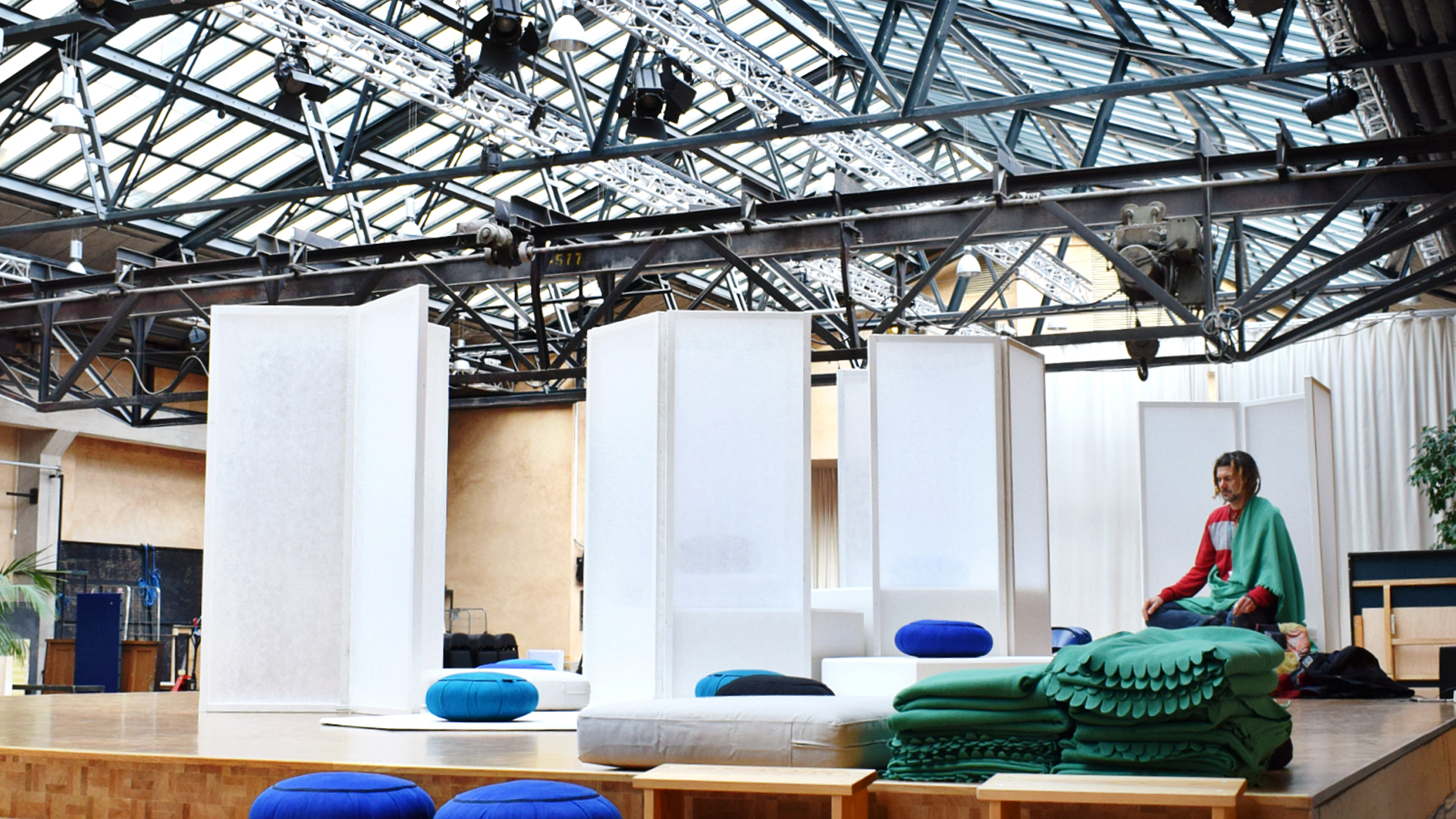 Why study here?
The doctoral training offered by the Theatre Academy is a chance for artist-researchers' to develop their skills to apply the knowledge that they have acquired as artists, researchers, pedagogues, and experts. Artist-researchers develop and renew arts and engage in a diverse and critical dialogue with various actors in society. As experts in their field, they produce practice-based knowledge, expertise and understanding that can be used and applied both in the arts and in other fields of society.
About the studies
The doctoral programme of the University of the Arts Helsinki's Theatre Academy gives the skills and the opportunity to conduct artistic research in the fields of performance art, dance art, theatre art, lighting art, sound art, dance pedagogy, theatre pedagogy, and art writing. Artistic research entails multidisciplinary, artist and art-based research or art pedagogical research. Artistic research comprises artistic processes and end results, and the articulation, conceptualisation and theorising of these processes and results. Graduates from the doctoral programme are artist-researchers with a Doctor of Arts (Theatre and Drama) or a Doctor of Arts (Dance) degree. At the Theatre Academy, the unit in charge of doctoral education and research is called the Performing Arts Research Centre (Tutke).
The scope of the doctoral programme is 240 cr: the doctoral research is worth 180 cr and supporting studies (some of which include contact teaching) are worth 60 cr. Completing the doctoral degree usually requires about four years of full-time studies.
Courses are offered in both Finnish and English, and excellent English skills are therefore recommended, and they are essential for applicants planning to complete their entire doctorate in English. The doctoral degree can be completed either in Finnish or in English.
Tutke has limited possibilities to offer financial support to its doctoral students for conducting doctoral research. Tutke hosts six salary-paid positions with a fixed-term contract for doctoral students. Doctoral students can apply for the positions in accordance with the recruitment announcements. Doctoral students are encouraged to proactively apply for doctoral research funding from appropriate external organisations.
Doctoral research
The demonstration of proficiency for a doctoral degree is a dissertation (180 cr) comprising artistic components. The demonstration of proficiency shall be based on independent research, show that the student has profound understanding of the field and applicable research methods, and produce new knowledge. The artistic components shall demonstrate the student's ability to discuss the research problem using methods that critically renew the particular field of art. The written component shall demonstrate the student's ability to provide theoretical frameworks for problems and their ability to articulate and communicate artistic questions.
The artistic components (1-3) can include performances, demonstrations, experiments, workshops or other kinds of performative arrangements that shall be pre-examined.
The commentary can be realised in various ways: as a monograph, an article, a web publication or as a multimedia project. The publications may also be co-authored, provided that the author has an independent contribution in them.
Doctoral students
Colliander Tuire, Condit Outi, Elo Julius, Eriksson Mikael, Goria Gabriele, Haapala Sami Henrik, Hannula Saara, Hug Joa, Jaakonaho Liisa, Jänicke Tuuja, Kauppinen Jari, Kautto Otso, Khalil Rania, Kucia Karolina, Laitinen Tuomas, McAlester Katarina, McBride Max, Numminen Katariina, Nykyri Antti, Orpana Mikko, Parviainen Pessi, Roumagnac Vincent, Rusi-Pyykönen Mari, Saastamoinen Riku, Salminen Maaret
Teachers
Our teachers are some of the best experts in their respective fields. In addition to the permanent teaching staff, the programme welcomes international top experts as guests on a regular basis.
Applying
The next application period will be announced later. We will publish the new application instructions prior to the next admissions.
How to apply to doctoral education (to be updated)

Further information about admission process
Study programme
---
Doctoral Programme of Artistic Research in Performing Arts
Target degree
---
Doctor of Arts (Dance or Theatre and Drama)
Unit
---
Theatre Academy
Languages
---
English, Finnish, Swedish
Tuition fee
---
There are no tuition fees in the doctoral programme.
Next application time
---
The next application period will be announced later.
Persons in charge
---
Tuija Kokkonen
professor
Leena Rouhiainen
professor
See all contact details
---