Doctoral Programme of Artistic Research in Performing Arts
Deepen your expertise and become an artist-researcher at the Theatre Academy.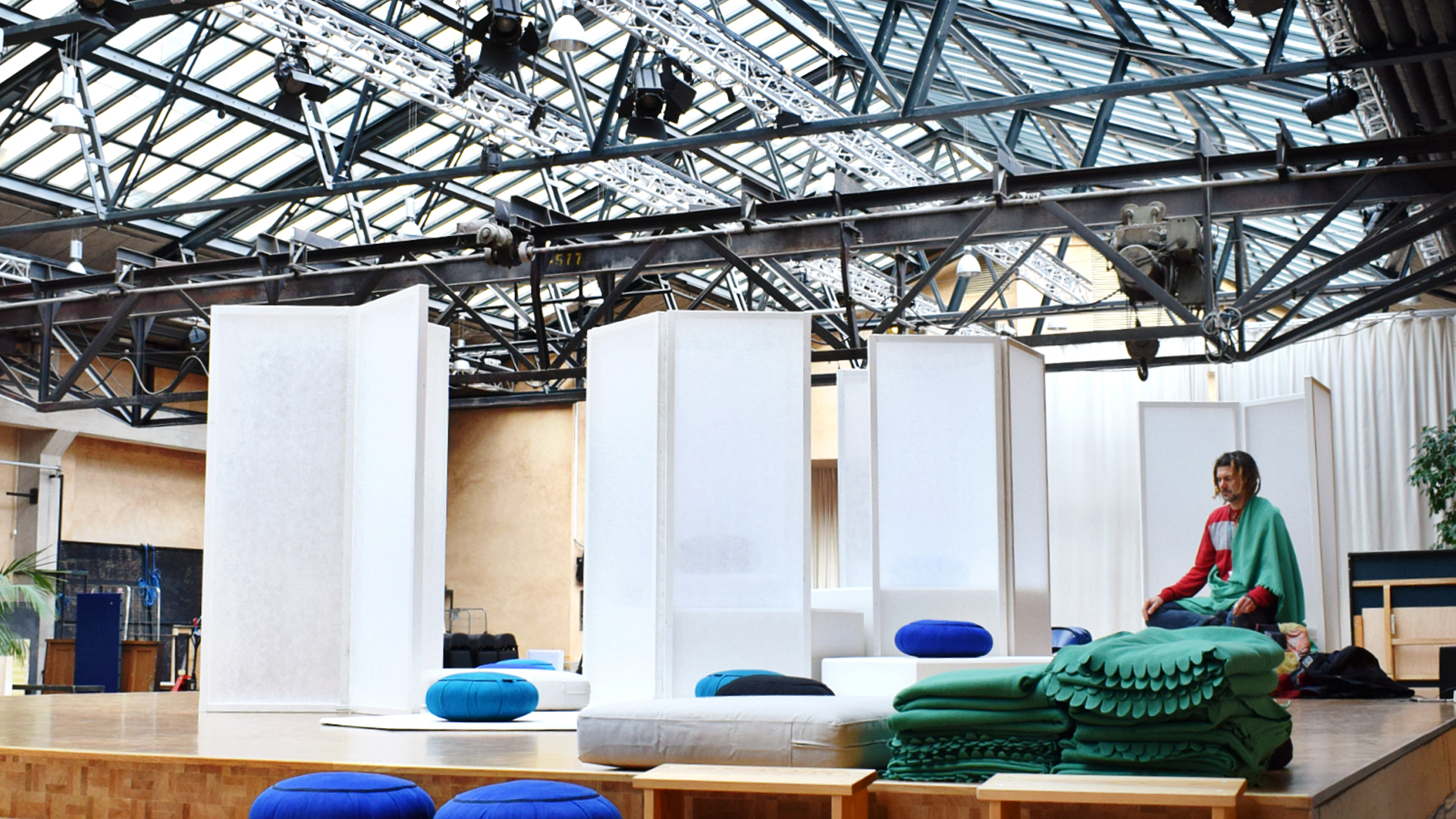 Why study here?
Doctoral studies at the Performing Arts Research Centre (Tutke) enable you to deepen your skills as an artist, researcher, pedagogue, and expert in all fields of Uniarts Helsinki's Theatre Academy. We offer an inspiring research community, great international networks, and competent teachers. Artist-researchers develop and renew arts and engage in a diverse and critical dialogue with various actors in society.
About the studies
Artist-researchers produce practice-based knowledge, expertise and understanding that can be used and applied both in the arts and in other fields of society. Tutke's doctoral candidates conduct multidisciplinary artistic research. Artistic and pedagogical practice is seen as a way of thinking and understanding, not as something that needs to be explained. Doctoral candidates learn to articulate, conceptualise, and theorise their practice-based artistic knowledge and questions that arise from it.
Degree structure
Graduates from the doctoral programme are artist-researchers with a Doctor of Arts (Theatre and Drama), a Doctor of Arts (Dance) or a Doctor of Arts (Art and Design) degree. Doctoral education is available in the following programmes: Acting in Finnish, Acting in Swedish, Choreography, Comparative Dramaturgy and Performance Research, Dance Pedagogy, Dance Performance, Design for the Performing Arts, Directing, Dramaturgy and Playwriting, Lighting Design, Live Art and Performance Studies, Sound Design, Theatre Pedagogy, and Writing.
The scope of the doctoral programme is 240 credits: the doctoral research is worth 180 credits and supporting studies (that are mainly carried out during the first two years of studying) are worth 60 credits. Doctoral candidates must be present during the seven weeks of instruction that are held approximately every four weeks. Instruction is provided mainly in English. Most courses are organised in cooperation with the doctoral education provided by Uniarts Helsinki's Academy of Fine Arts.
Completing the doctoral degree requires four years of full-time studying. Tutke has limited possibilities to offer financial support to its doctoral candidates for artistic productions and conference travel. Tutke offers its doctoral candidates a possibility to apply for salaried employment positions, the application periods of which are announced on the Uniarts website. Doctoral candidates are encouraged to apply for extra funding independently from different sources.
Doctoral research
The doctoral research is worth 180 credits. It includes 1–4 research elements that can be artistic components, a written commentary, or combinations of these. Each doctoral candidate is usually assigned two supervisors with the highest expertise in their field.
The artistic components can be pedagogical or performance projects, workshops, demonstrations, or exercises. Doctoral candidates must demonstrate that they are able to address research questions through the means of art and produce new information.
The aim of the commentary is to make doctoral students contemplate observations, experiences, and problems that arise from the artistic components. The commentary can take many forms depending on the nature of the doctoral research. In their commentary, doctoral candidates must state the subject and method of the research, describe new insights they have gained, and identify the research tradition of their study.
Each doctoral research is assessed in terms of the doctoral student's expertise and ability to conduct independent research, produce new information, communicate clearly, and participate in analytical discussions.
Teachers
Our teachers are some of the best experts in their respective fields. In addition to the permanent teaching staff, the programme welcomes international top experts as guests on a regular basis.
Applying
The admission period for doctoral studies commencing in 2023 has ended. Information about the next application period will be published on this site when available.
Further information about the admission process
You can apply to
---
Doctoral Programme of Artistic Research in Performing Arts
Target degree and length of study
---
Doctor of Arts (Dance) Doctor of Arts (Theatre and Drama), Doctor of Arts (Art and Design)
Unit
---
Theatre Academy
Application languages
---
English, Finnish, Swedish
Tuition fee
---
There are no tuition fees in the doctoral programme.
Application period
---
Application period for doctoral studies commencing in 2023 has ended.
Supervising teacher
---
Leena Rouhiainen
professor
Max Catalogue: Students and alumni