Taidepiste: What can the arts do in the time of war?
In the last Taidepiste event of the spring, the panelists talk about the role of art as a form of anti-war activism and about solidarity in the arts sector.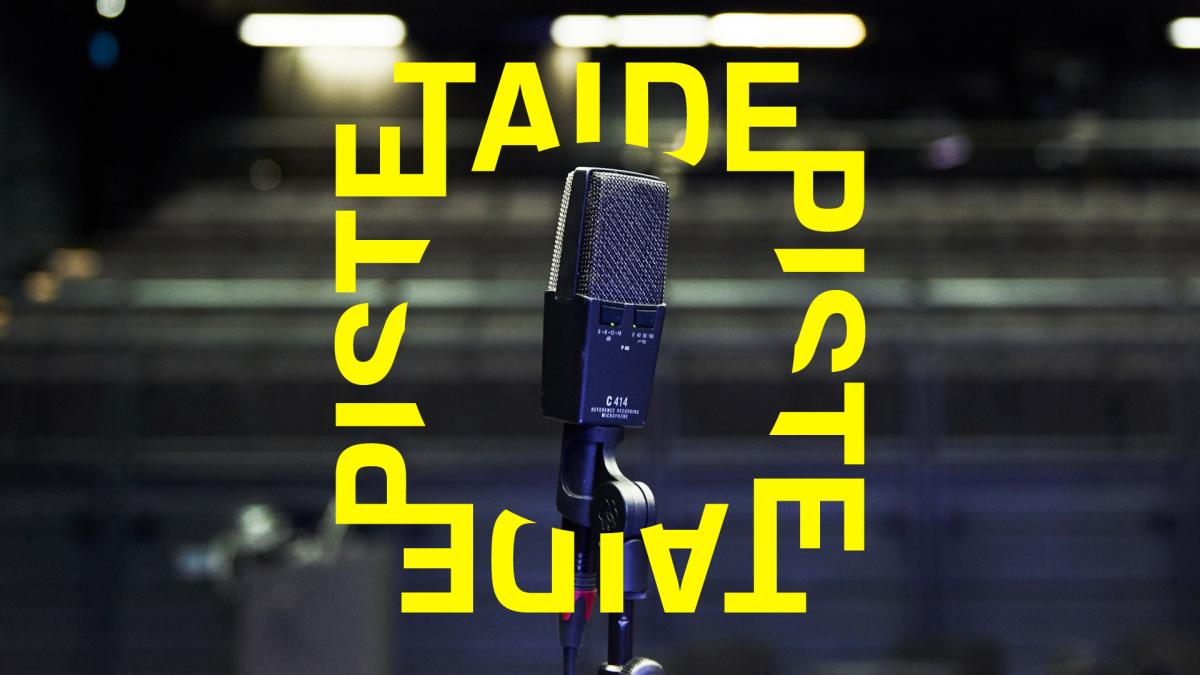 The tragic events of the war in Ukraine make many of us feel at a loss for what to do. What can we do as individuals, or as communities? What does anti-war activism entail in art and in the arts sector? How can the Finnish arts sector show its support to arts professionals who have fled to Finland? What does solidarity with Ukraine mean in practice?
The next Taidepiste panel consists of Ukrainian, Russian and Finnish artists who live in Finland or who have come to Finland to flee from the war. Guests include dancer Olha Svidina, cellist Lukas Stasevskij, performing arts curator and producer Maria Sloeva, and visual artist Pavel Rotts. The discussion will be moderated by journalist and social and cultural anthropologist Lea Pakkanen.
The event will be held entirely in English.
In addition to the discussion, the audience will also get to hear excerpts from texts that have been written by Ukrainian writers Oleg Mihailov, Ljudmila Timošenko, and Andriy Bondarenko during the ongoing war between February-March 2022. The texts were compiled by playwright and Finnish translator Elli Salo, and they will be read by actor Anastasia Trizna and Elli Salo.
The event will take place at the Theatre Academy Tori court on Uniarts Helsinki's Sörnäinen campus, and it will be live streamed on Uniarts Helsinki's YouTube channel.
Taidepiste is Uniarts Helsinki's event series, which explores social phenomena through multidisciplinary discussions and art experiences that are free and open to the public. The events are organised on weekday evenings about once a month in varying locations and live streamed on Uniarts Helsinki's YouTube channel. High-quality recordings of the Taidepiste events are also available for later viewing on YouTube. The event series is sponsored by the Louise and Göran Ehrnrooth Foundation. Read more about the Taidepiste event series.
More information about the panelists
Lea Pakkanen is a journalist and a communications specialist with a background in anthropology. Pakkanen's previous works includes an exhibition on Ingrian Finns for the National Museum of Finland, and a non-fiction book, It Happened to Us, on the same topic. Pakkanen currently works in communications at WWF Finland.
Pavel Rotts is a Helsinki-based artist working with a variety of techniques and forms of contemporary practice, including conceptual art, performance, sound art, experimental music, installation, sculpture, and video. Rotts is currently finishing his master's degree in the Time and Space Department at Uniarts Helsinki's Academy of Fine Arts. In his practice, Rotts explores the legacy of the Soviet Union, the collective and the personal memory, historical trauma, the cultural identity and the position of a single personality in historical context.
Maria Sloeva is a theatre producer, curator, and culture manager. She escaped from St. Petersburg in March 2022 and is currently staying in Helsinki. Sloeva has collaborated actively with German, Russian and Ukrainian theatres, publishing houses, and libraries. In recent years, Sloeva has produced the performance Remote Kyiv by Rimini Protokoll and Uzahvati, curated the anthology of modern German-language plays, SchAG 6, by Goethe Institute, and co-founded the independent theatre company Xronotope in Russia.
Lukas Stasevskij is a cellist and a film directing student. Tampere-born Stasevskij is known in Finland as a professional musician, and he is a graduate of the Sibelius Academy. He began studying film directing in Kyiv in November 2021. When the war broke out in February 2022, Stasevskij stayed in Ukraine to document events of the war and has only recently returned to Finland.
Olha Svidina is a dancer and choreographer from Kyiv, Ukraine. Svidina has been dancing for fourteen years and teaching dance for over seven years. She was the winner of the 2017 EBS prize (Düsseldorf, Germany), a finalist in the 2019 International Illest Battle (Paris, France), the winner of the 2019 EBS Qualifier (Vienna, Austria), a battle guest at the 2019 EBS (Düsseldorf, Germany), and a teacher and finalist at the 2019 Krumpire Asia (Thailand), among other accomplishments. Due to the war in her home country, Svidina is temporarily in Finland with the help of the organisations Artists at Risk and Dance Info Finland.