Taidepiste: Soldiership and taboos of violence
November's guests at Taidepiste are Susanna Hast, Noora Kotilainen, Karim Maïche and Juho Pylvänäinen.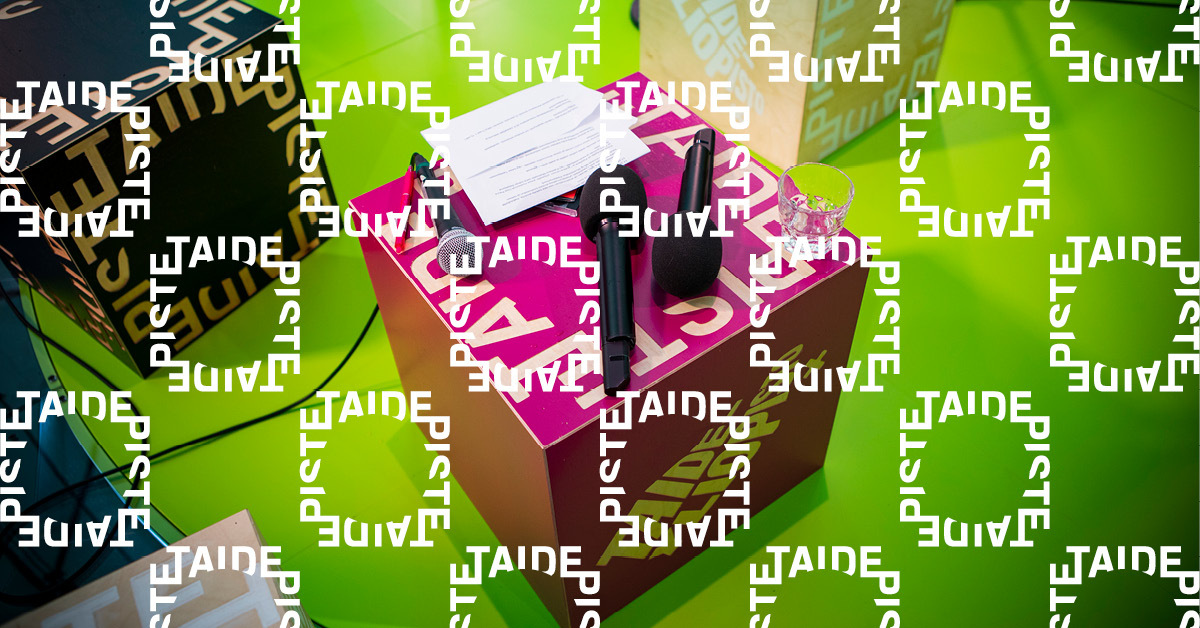 What kinds of taboos are associated with soldiers and warfare in Finland and how could they be discussed through art? Is being silent about violence a part of militarism? How could the Defence Forces be made more diverse, even in terms of the public discourse and assumptions?
These questions will be discussed by artist and postdoctoral researcher Susanna Hast, long-term peace activist and project researcher Karim Maïche from Tampere University, and professional soldier and feminist Juho Pylvänäinen. The discussion will be moderated by Noora Kotilainen, who is a postdoctoral researcher at the National Defence University and a visiting researcher in the field of political history at the University of Helsinki. The discussion will be in Finnish.
The evening will be kicked off with a spoken word piece by Susanna Hast, and the piece is based on the artistic research that Hast has carried out at the National Defence University.
Taidepiste is organised online until further notice
Due to the COVID-19 situation, Taidepiste events will be organised without a live audience until further notice. The events will be streamed live on Uniarts Helsinki's Youtube channel and Instagram account @uniartshelsinki. High-quality recordings of the Taidepiste events will also be available for later viewing on Uniarts Helsinki's Youtube channel.
Taidepiste is Uniarts Helsinki's new event series, which explores social phenomena through multidisciplinary discussions and art experiences that are free and open to the public. Taidepiste events are organised once a month in the Main Foyer of the Helsinki Music Centre and on Uniarts Helsinki's YouTube channel. The event series is sponsored by the Louise and Göran Ehrnrooth Foundation.
More information about the guests
Susanna Hast is an artist and a postdoctoral researcher. She works as a visiting researcher at the Center for Educational Research and Academic Development in the Arts (CERADA) at Uniarts Helsinki and leads a project titled 'Subtle Corporealities', which is funded by the Kone Foundation (2020-2021). In her project 'Bodies in War, Bodies in Dance' (2017-2020), which is funded by the Academy of Finland, Hast studied movement and social emotions in capoeira classes at the Za'atari refugee camp and in cadet training at the National Defence University.
Noora Kotilainen (DSocSci) is a political historian interested in wars, crises, violence and humanitarianism. She specialises in media studies, visual studies and international relations. She is currently a postdoctoral researcher in an Academy of Finland project titled "Hybrid Terrorizing" (HYTE) at the National Defence University.
Karim Maïche (DSocSCi) works as a project researcher at the Tampere Peace Research Institute (TAPRI) at Tampere University. In his doctoral dissertation, Maïche studied the autonomous trade union movement in Algeria. His research interests include social movements, mobilisation and cultural history within areas of North Africa, Middle East and Mediterranean. Maïche has also conducted research among young people in Finnish reception centres, regional and intra-regional challenges of multilateralism, processes of marginalisation of the youth within the Mediterranean context, and the construction of neighbouring relations at the local level in the suburb of Hervanta in Tampere.
Juho Pylvänäinen serves as a non-commissioned officer for the Finnish Defence Forces and is a Turku-based feminist, freelance writer and student of social sciences. Juho has been involved in the activities of the Miehet ry association since its founding and acts as its vice chair.