Taidepiste: Power relations among children
Mona Eid, Jenni Kilpi and Riku Saastamoinen reflect on ways to prevent bullying and to deconstruct roles that exist in schools.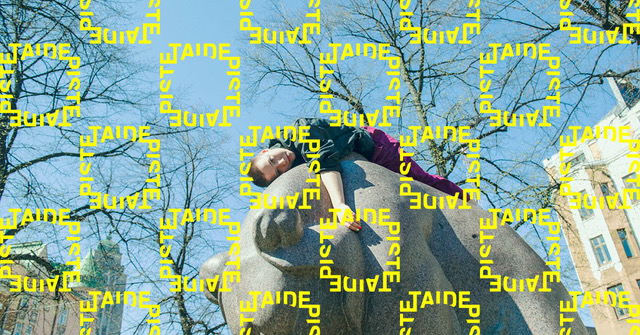 How do norms that exist in schools affect bullying and how could we challenge them? How do children and teenagers adopt power and different kinds of roles? How could we shake up the roles that prevail in classrooms and leisuretime activities and manage to change the dynamics that lead to bullying?
These questions will be discussed by freelance journalist and board member of the Ruskeat Tytöt organisation Mona Eid, and artist, researcher and university lecturer in theatre Riku Saastamoinen from Uniarts Helsinki. The discussion will be led by Master of Music, alum of Uniarts Helsinki's Sibelius Academy Jenni Kilpi. The discussion will be in Finnish.
The programme for the evening also includes a performance titled Tänään koulun jälkeen (transl. Today After School), which is based on actor Janne Kinnunen's personal experiences with bullying during his school years. The piece has been performed across Finland since 2014. The performance features Janne Kinnunen and musician Matias Nieminen, and it has been produced by Kajaani City Theatre and the Vaara collective. Please notice that the performance will not be recorded, but can only be watched through the live stream on Youtube or Instagram.
Taidepiste goes online until further notice
Due to the spreading of coronavirus, the Taidepiste events will be organised without live audience until further notice. The events will be streamed on the Uniarts Youtube channel and Instagram @uniartshelsinki. High quality recordings of the events will stay available on Youtube.
Taidepiste is Uniarts Helsinki's new event series, which explores social phenomena through multidisciplinary discussions and art experiences that are free and open to the public. The Taidepiste events are organised once a month in the Main Foyer of the Helsinki Music Centre and on the Uniarts Youtube channel. The event series is sponsored by the Louise and Göran Ehrnrooth Foundation.
More information about the guests
Mona Eid is a freelance journalist and a board member of the Ruskeat Tytöt organisation with a background in teaching. She hosted and produced a podcast titled Kaikkien koulu? (transl. Everyone's School?), which reflected on the field of education from the perspective of racialisation and immigrants.
Jenni Kilpi holds a Master of Music degree from Uniarts Helsinki's Sibelius Academy with a major in music education. She is studying for a Master of Social Sciences degree at the University of Turku. Jenni believes in cross-artistic and multidisciplinary thinking and in the indisputable role of art as a shaper of society.
Riku Saastamoinen is an artist, teacher and researcher. He has worked as a lecturer in theatre at the Theatre Academy since 2007 and led the Master's Programme in Theatre Pedagogy since 2011. He is especially interested in how power is reflected on how theatre is taught and how these practices could be transformed to promote equality.