Taidepiste: How does art make cities better?
The topic of the December Taidepiste discussion is the potential of art in the development of urban spaces and communities.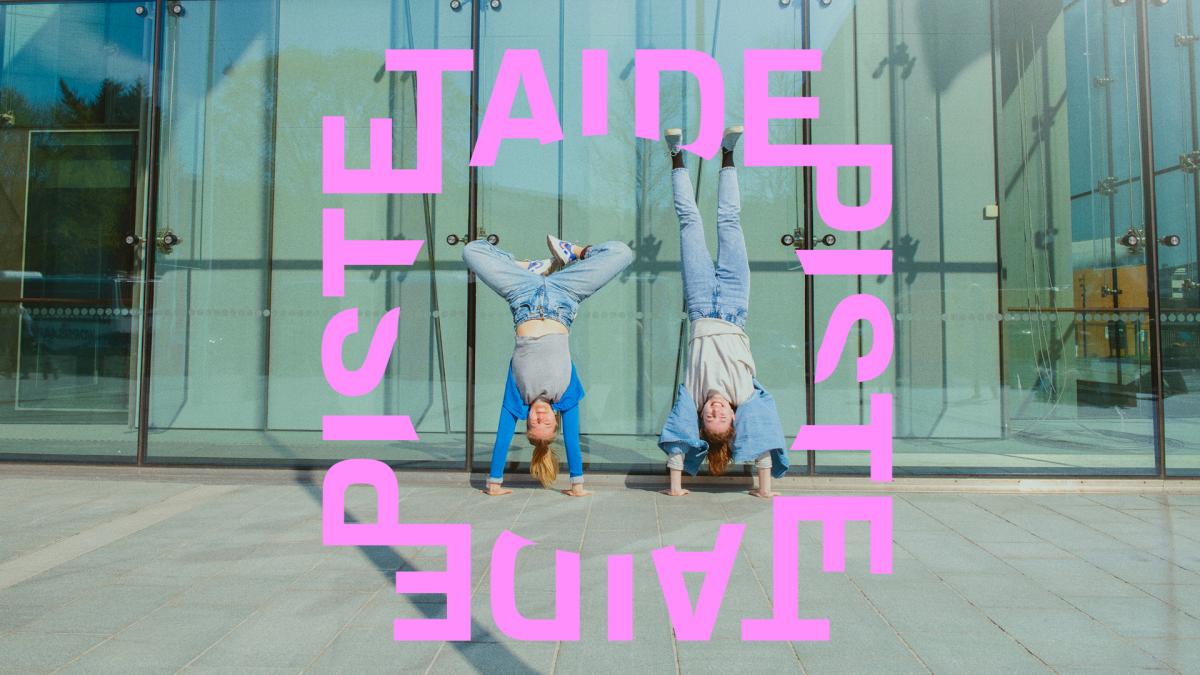 Usually, art is seen as something that makes urban spaces and communities more pleasant and nice to be in. But what is the more profound role of art and how can it contribute to the diversity, democracy and environmental sustainability of cities? What kinds of solutions can art offer for problems such as desertion of the Helsinki city centre or the social segregation of certain neighbourhoods?
These questions will be discussed at the second to last Taidepiste of the year by Helsinki's Deputy Mayor for Urban Environment Anni Sinnemäki, assistant professor of geography Venla Bernelius, architect and researcher Hella Hernberg, and university lecturer and researcher Maiju Loukola. The discussion will be moderated by entrepreneur Anna Moilanen.
The event will take place in the second-floor lobby of the Mylly building on Uniarts Helsinki's Sörnäinen campus, and it will be live streamed on Uniarts Helsinki's YouTube channel.
Taidepiste is Uniarts Helsinki's event series, which explores social phenomena through multidisciplinary discussions and art experiences that are free and open to the public. The events are organised on weekday evenings about once a month in varying locations and live streamed on Uniarts Helsinki's YouTube channel. High-quality recordings of the Taidepiste events are also available for later viewing on YouTube. The event series is sponsored by the Louise and Göran Ehrnrooth Foundation. Read more about the Taidepiste event series.
More information about the guests
Venla Bernelius is a docent and assistant professor of geography at the University of Helsinki. She has studied various urban phenomena, including socio-spatial segregation, education and neighbourhood change. Her research questions highlight issues such as the social effects of segregation, school-aged children's and adolescents' unequal future paths, living-related choices and good urban environments.
Hella Hernberg is an architect with a Doctor of Arts (Art and Design) degree. She is specialised in resource wisdom, participation and multi-stakeholder collaboration for sustainable urban development. Opening up vacant properties and spaces for the use of people is one of the key areas of her work and research, which often creates opportunities for art and art-making, too. Currently, Hella runs a company called Urban Dream Management.
Maiju Loukola is a university lecturer within the doctoral programme of Uniarts Helsinki's Academy of Fine Arts. She studies the urban space through the means of art and theory. Currently, she is the head of a research project titled City as Space of Rules and Dreaming, funded by the Kone Foundation, which promotes emancipation and democratisation in urban space. The project combines artistic research, empirical urban research, and political and legal theory. The study promotes the diversity of opinions in urban space, leading to a more equal and fair city.
Anni Sinnemäki is the deputy mayor for urban environment and city councillor in Helsinki. Previously, Sinnemäki has served as a member of parliament, minister of labour, leader of the Green Party and Helsinki's deputy mayor in charge of urban planning and the real estate unit. Besides her political career, Sinnemäki is known as a poet and an award-winning lyrics writer. She has published two poem collections, Sokeana hetkenä (2003) and Aleksis Kiven katu (2009).
Anna Moilanen (entrepreneur, Open Flower) offers brainstorming and consultation services for cities, universities, foundations, businesses, unions, individuals and other operators. Anna is interested in new ideas, changes and utopias, which she also explores in her projects, such as the Wolf Festival which focuses on intimacy and the state of not being ready. She belongs to the six per cent of Finnish people who can be called "heavy consumers of culture", as written by newspaper Helsingin Sanomat.