Taidepiste: From overconsumption to a new way of being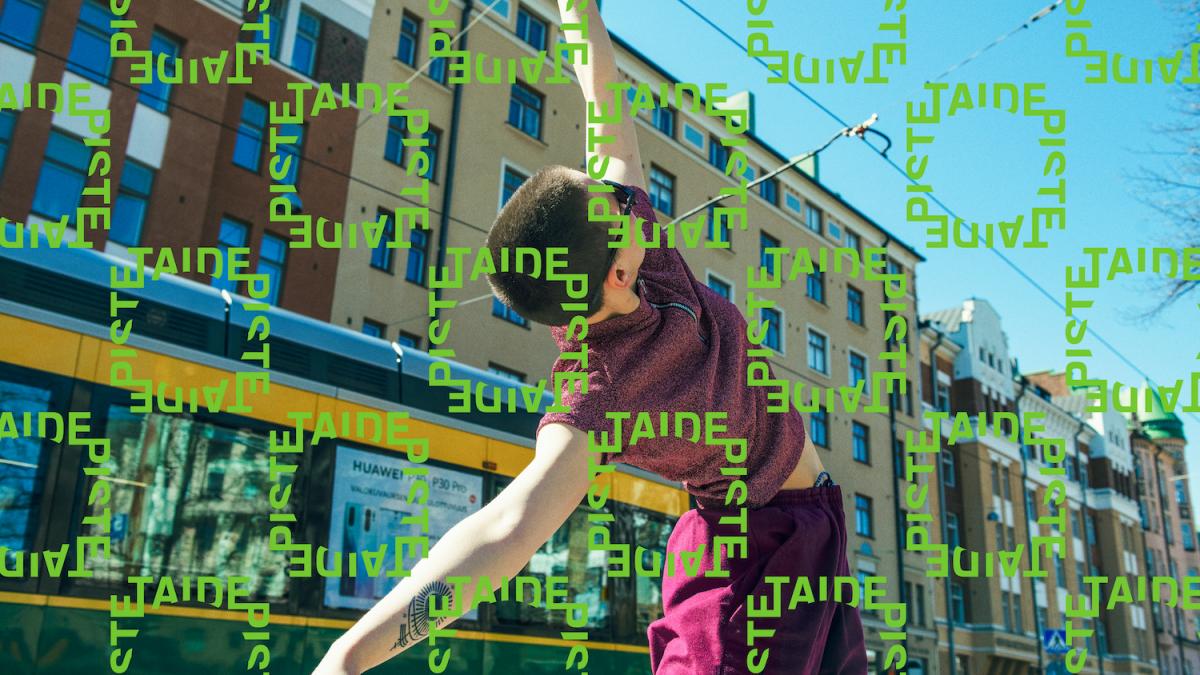 The climate crisis forces us to give up many things, but are these changes purely negative? Is there something that we get in return when we abandon the lifestyle that is based on overconsumption? And what should we teach children of today so that they could live happy lives in the changed world of the future?
These questions about new ways of living and being will be discussed by professor of dance pedagogy Eeva Anttila, philosopher Ville Lähde, non-fiction writer Laura Ertimo and CEO and influencer Leo Stranius. The event will be moderated by journalist Riikka Suominen.
After the discussion, the audience will have the chance to participate in a short writing exercise led by visual artist and doctoral student Henna Laininen.
The event will take place at the Theatre Academy Tori court, and it will be live streamed on Uniarts Helsinki's YouTube channel.
Taidepiste is Uniarts Helsinki's event series, which explores social phenomena through multidisciplinary discussions and art experiences that are free and open to the public. The events are organised on weekday evenings about once a month in varying locations and live streamed on Uniarts Helsinki's YouTube channel. High-quality recordings of the Taidepiste events are also available for later viewing on YouTube. The event series is sponsored by the Louise and Göran Ehrnrooth Foundation. Read more about the Taidepiste event series.
More information about the guests
Eeva Anttila is a professor in dance pedagogy and the head of the Master's Programme in Dance Pedagogy at Uniarts Helsinki's Theatre Academy. Special focus areas in Anttila's research include embodied learning, embodied interaction, the role of dance pedagogy in supporting the operational cultures of comprehensive schools, as well as activity-based, community-centred and multi-sensory pedagogy. Anttila was the team leader for the Arts@School research group as part of the Artsequal research project in 2015–2021. Currently, she manages the ELLA research project, which is funded by the Kone Foundation and explores how embodiment and the arts can contribute to language learning.
Laura Ertimo is a Helsinki-based geographer and non-fiction writer. Her books are aimed at children and families and often deal with people's place in nature. Discussing environmental crises and their human-based reasons through non-fiction suited for school-aged children challenges the author to find new forms of expression that shed light on the complex issues without discouraging the reader. Ertimo was awarded the Tietopöllö Prize in 2020, and her book Aika matka! Lotta, Kasper ja luontokadon arvoitus was nominated for the Finlandia Prize in the category of children's and youth literature in 2021.
Ville Lähde is a researcher at the BIOS Research Unit, and in recent years, he has specialised in exploring issues such as problems in food systems, scarcity of natural resources and the role of collective action in the ecological transition. He is also a journalist for the niin & näin journal and a passionate gardener, and he shares vegan recipes on his Hyvä kurkku food blog.
Leo Stranius is the CEO and one of the founders of Third Rock, which helps companies and organisations advance their sustainability work. He has previously served as the executive director of such organisations as Citizen Forum, Finnish Nature League and Finnish Association for Nature Conservation, and he has also worked as an environmental manager and consultant for businesses in the technology industry.
Riikka Suominen is a Helsinki-based freelance journalist. She specialises in climate issues.
Henna Laininen is a doctoral student focusing on ecological issues at Uniarts Helsinki's Academy of Fine Arts. In her doctoral research, she examines how to support the process of adopting a sustainable lifestyle by the means of communal creative writing in the context of contemporary art. Laininen's doctoral research will lead to sound-based art works, workshops and teaching materials relating to eco-emotions and climate skills. In the radio documentary titled Minun ilmastotaitoni, she reflected on the variety of skills needed in the climate crisis together with experts from various fields. Read more about Laininen's work and research