Taidepiste: Climate hope
Can climate anxiety be replaced with hope? In April, Sini Harkki and Mika Anttonen among other guests discuss the topic at Taidepiste.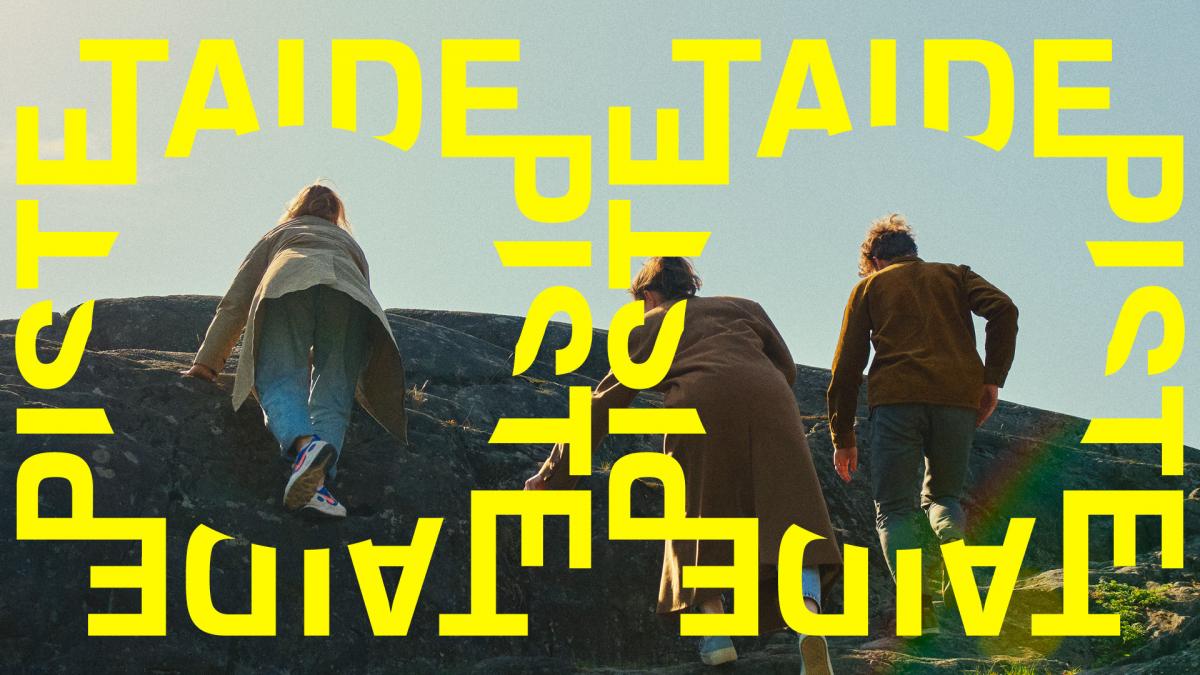 What is the impact of feelings in the way we react to the climate crisis and the decline in biodiversity? What do we humans need in order to turn our good intentions into concrete measures? How can we maintain hope when we are surrounded by bad news and bleak scenarios? Is there still hope left for us?
These questions will be addressed by principal owner of St1 energy company Mika Anttonen, environment activist and expert Sini Harkki, and Dean of Uniarts Helsinki's Academy of Fine Arts Hanna Johansson. The discussion will be moderated by science journalist Mikko Pelttari, who specialises in climate and environmental issues.
The event begins with the compelling short film Realms (2018) by the artist duo IC-98. Realms is a voyage through time, evolution, and the kingdoms of life towards the natural destruction wrought upon the planet by the human species. Realms is currently available on Yle Areena.
Taidepiste goes online until further notice
Due to the COVID-19 situation, Taidepiste events will be organised without a live audience until further notice. The events will be streamed live on Uniarts Helsinki's Youtube channel and Instagram account @uniartshelsinki. High-quality recordings of the Taidepiste events will also be available for later viewing on Uniarts Helsinki's Youtube channel.
Taidepiste is Uniarts Helsinki's new event series, which explores social phenomena through multidisciplinary discussions and art experiences that are free and open to the public. Taidepiste events are organised once a month in the Main Foyer of the Helsinki Music Centre and live streamed on Uniarts Helsinki's YouTube channel. The event series is sponsored by the Louise and Göran Ehrnrooth Foundation.
More information about the evening's guests
IC-98 is an artist duo comprising Visa Suonpää and Patrik Söderlund. With backgrounds in visual arts and cultural studies, their 20-year collaboration has produced artist publications, site specific projects and interventions, public commissions and moving image installations. IC-98 represented Finland at the Venice Biennale in 2015.
Mika Anttonen is the principal owner and chair of the board at energy company St1. He is known for advocating and investing in renewable energy. Anttonen believes that a global emission trading system and cross-border climate work are solutions to the climate change. He is one of the biggest supporters of Finnish top-level sports.
Sini Harkki is a climate change and responsibility expert and a principal consultant for communications office Tekir. Previously, Harkki worked twenty years in environmental organisations, including in Greenpeace Finland, where she acted as the director until the end of 2019.
Hanna Johansson has worked as the dean of Uniarts Helsinki's Academy of Fine Arts since August 2020. Prior to that, Johansson worked at the Academy of Fine Arts as professor of contemporary art research. Johansson is interested in the possibilities that art has in introducing a new kind of thinking and in shaping the world we live in.
Mikko Pelttari is a science journalist, who specialises in climate and environmental issues. He has years of work experience from the Yliopisto journal published by the University of Helsinki. Pelttari's non-fiction book dealing with climate literacy will be published in autumn 2021.