Online concert: Young artists of the winter: Matilda Bergman
Kantele player Matilda Bergman's Sitten tiesin sen olevan tuuli concert intertwines the cultural influences of East and West as well as the mind's flow of thoughts between the conscious and unconscious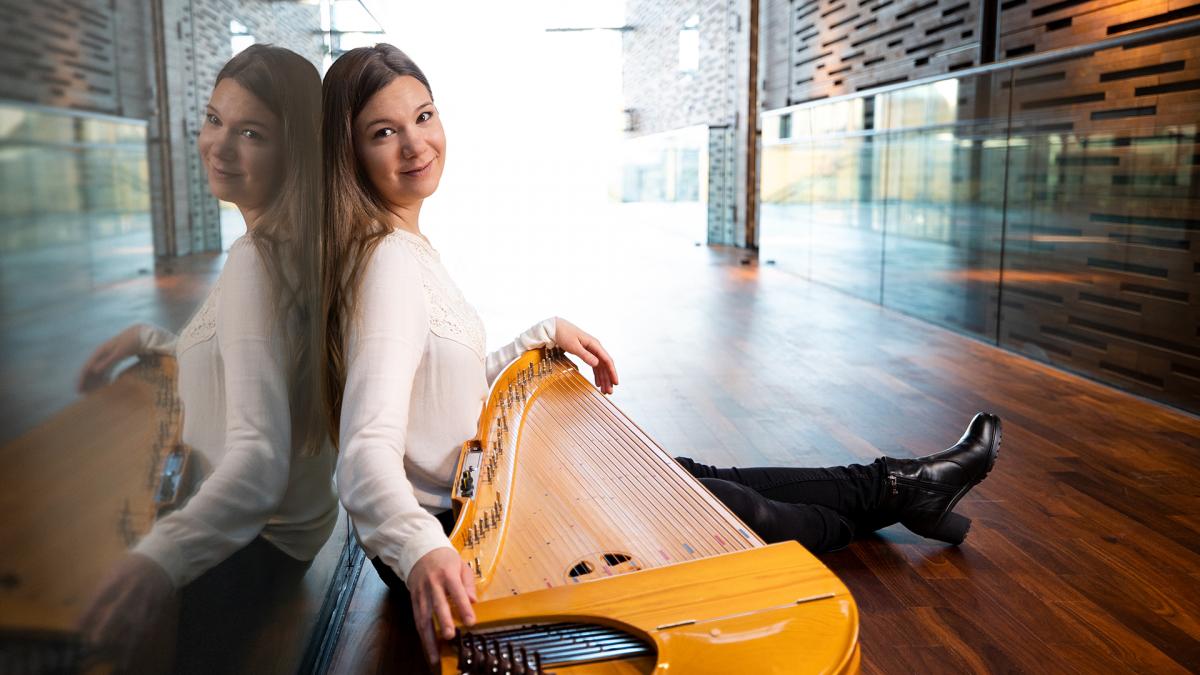 We will comply with coronavirus restrictions
Based on an order issued by the Regional State Administrative Agency for Southern Finland, the events of the University of the Arts Helsinki have been cancelled for the public until 31 January 2022. We will comply with the Agency's guidelines, and the concerts will be arranged live in a safe manner as soon as possible.
You can watch a free live stream of the concert on Youtube, 22 January, 14–15.
Music raises things from different layers of the mind to the level of perception, describes them and creates a context for experiencing them. At the concert, the audience will hear a wide range of chamber music, with everything from classical to contemporary music. Some of the pieces are being performed for the first time on kantele.
Performers
Matilda Bergman, concert kantele
Heidi Ilmolahti, violin
Emilia Karhi, flute
Laura Linkola, concert kantele
Mariette Reefman, viola
Further infromation: Anna Huuskonen
Young Artists of the Winter concert series
The Young Artists of the Winter series 21.1.–15.2.2022 presents recent graduates and students of the Sibelius Academy of the University of the Arts Helsinki who have excelled in their studies.