Global Fest: Global Orchestra and Global Choir
Love Songs for Afghanistan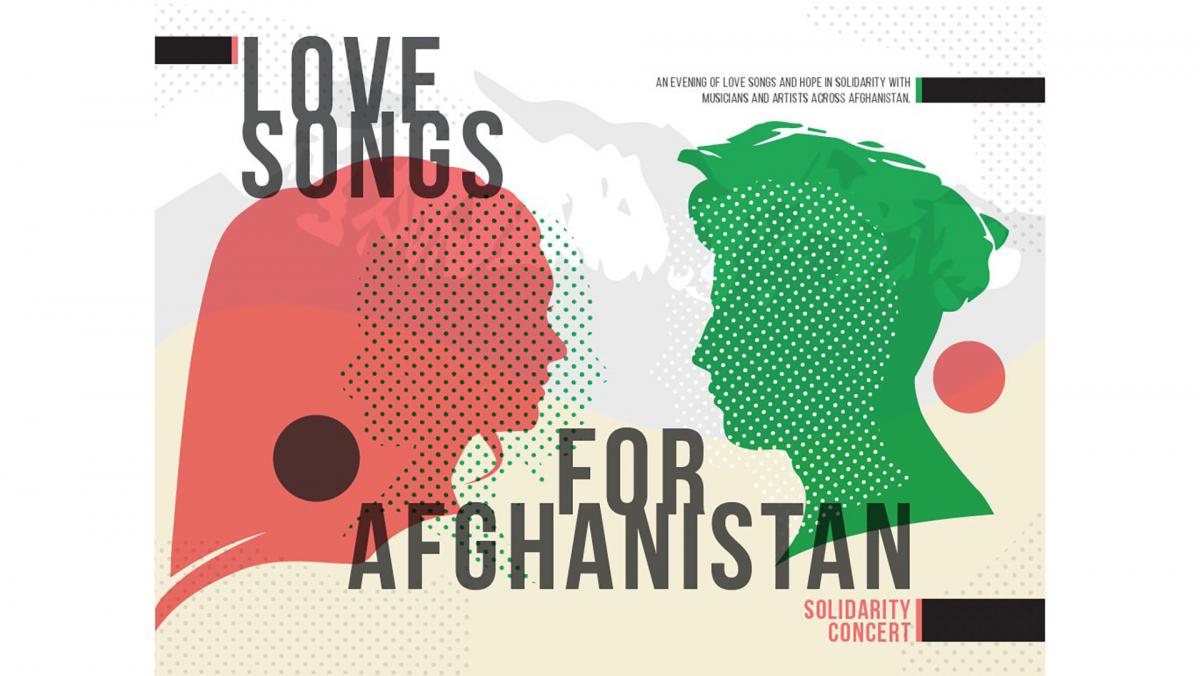 Covid pass is required in all concerts
Based on the order issued by the Regional State Administrative Agency of Southern Finland on 2 December 2021, covid pass is required for all events at the Sibelius Academy. Covid passes are checked from the entire audience at all our public events that hold more than 20 people. The restriction applies to our Helsinki locations. If you do not have a covid pass, you are entitled to a refund of your ticket. Ticketmaster is in contact with customers.
The Global Orchestra and Global Choir features Bachelor and Master students from the Global Music Programme at Sibelius Academy, bringing together a large ensemble of 20 plus instrumentalists and singers from many corners of the world to create innovative new music inspired by cultural diversity.
The Global Orchestra is not just a band. It is a laboratory of sound, where our visions take the shape of sonic atmospheres. This concert is about a celebrating a happy triumph in the face of adversity.

The multicultural Global Choir, focused on rhythm music, begun its activities at the Sibelius Academy in the autumn of 2016. It is open to all students of the Sibelius Academy, performs music based on vocal techniques, improvisation, melodies and rhythmic traditions from around the world.
Fall 2021 the choir has worked with the theme of learning traditional west African material from original sources and transforming that to choral material. The choir also has been studying vocal painting as a method to improvise a "love song for Afghanistan" together. The choir is led by Merzi Rajala.
The concert is part of the global concert series, Love Songs for Afghanistan, which transcends the boundaries of culture and language, musical styles, and national borders to connect and unite people from around the world, sending messages of solidarity, courage, peace, and love.
This movement began at the Queensland Conservatorium of Music, Griffith University, Australia and has launched a series of concerts held around the world in support of musicians and artists in Afghanistan who are facing renewed threats of oppression, censorship, and violence from the Taliban.
Global Fest 2021
Global Fest 2021 is the 5th edition of an annual festival featuring students, teachers, alumni and special guests representing Sibelius Academy's Global Music Department. Bringing together artists from many corners of the world, the Global Music Department focusses on intercultural dialogue and collaboration, creating new artistic work together, and fostering a sense of global citizenship. Expect a feast of dynamic, innovative, inspiring concerts and pop up events, featuring performers from around the world celebrating the diversity of our planet.
Global Fest 2021 embraces performers from diverse corners of the world, including Aruba, Australia, Belgium, Brazil, Chile, China, Estonia, Finland, Greece, Iran, Iraq, Kosovo, Latvia, Mozambique, Portugal, Russia, Serbia, Syria, UK, USA, and Tanzania.