Classical music and diversity – is everyone welcome?
Classical music and culture professionals discuss antiracism in Finland.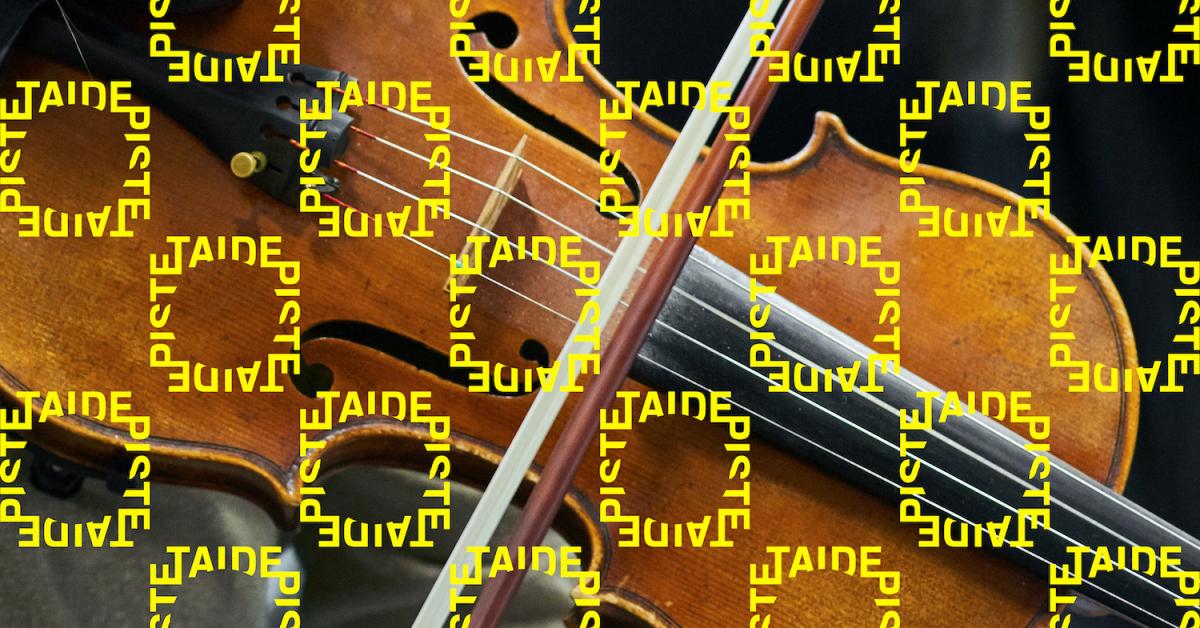 This Taidepiste event, hosted completely in English for the first time, focuses on the current state of diversity and equality in the field of classical music in Finland. Who are the gatekeepers that exist in the field and what are their responsibilities? What can we learn from progress being made outside of Finland?
The topic is discussed by curator, cultural manager and producer Ceyda Berk-Söderblom, cellist and master's student from the Uniarts Helsinki's Sibelius Academy Sujari Britt, Dean of the Sibelius Academy Emilie Gardberg, and General Manager of the Helsinki Philharmonic Orchestra Aleksi Malmberg. The discussion will be in English and moderated by journalist Sean Ricks.
We are also pleased to welcome hugely talented cellist Sujari Britt to perform with pianist Valeria Resjan as part of the event.
The idea for the theme of the event emerged among the members of Versoi Ensemble, which consists of young musicians from Finland and the United States. To start off the event, the ensemble's viola player and Sibelius Academy student Rosa Parada will share what kinds of thoughts the American Black Lives Matter movement has sparked in the members of Versoi Ensemble and why anti-racism should be discussed in the field in Finland, too.
Taidepiste is organised online until further notice
Due to the COVID-19 situation, Taidepiste events will be organised without a live audience until further notice. The events will be streamed live on Uniarts Helsinki's Youtube channel and Instagram account @uniartshelsinki. High-quality recordings of the Taidepiste events will also be available for later viewing on Uniarts Helsinki's Youtube channel.
Taidepiste is Uniarts Helsinki's new event series, which explores social phenomena through multidisciplinary discussions and art experiences that are free and open to the public. Taidepiste events are organised once a month in the Main Foyer of the Helsinki Music Centre and on Uniarts Helsinki's YouTube channel. The event series is sponsored by the Louise and Göran Ehrnrooth Foundation.
More information about the guests
Ceyda Berk-Söderblom is an independent cultural manager, producer and curator. She is the Chair of Board of the Globe Art Point, an independent umbrella association to promote equality, equity, diversity, and inclusion of foreign-born artists and cultural workers in Finland. Berk-Söderblom has worked as an expert in a working group on cultural policy, immigration and cultural diversity appointed by the Finnish Ministry of Education and Culture, and as a member of Steering Group at Avaus / Opening project of Culture for All. Her company MiklagårdArts promotes trans-national collaborations between Finland and the dynamic art scenes in South East, Middle East and the Far East.
Sujari Britt showed her prodigious talent and uncanny devotion to and understanding of music from a very early age. She began formal study of the cello at age four, following her study on the violin, and piano. Sujari earned her Bachelor's of Music in Classical Cello Performance at Manhattan School. Sujari presently studies with renowned cellist and pedagogue Martti Rousi at Uniarts Helsinki's Sibelius Academy in pursuit of her Master's of Classical Cello Performance. She is the distinguished recipient of prestigious academic scholarships and awards, and grand prize winner of numerous national and international competitions.
Emilie Gardberg has worked as the Sibelius Academy dean at Uniarts Helsinki since January 2021. Gardberg's prior titles include director of the Finnish Institute in London, executive director of the Turku Music Festival and chief executive of the Turku Philharmonic Orchestra. She has also taught arts management and leadership as a visiting lecturer in numerous higher education institutions.
Aleksi Malmberg has been the general manager of the Helsinki Philharmonic Orchestra since 2018. Malmberg worked as the chair for a committee tasked with preparing a vision for arts and culture for the City of Helsinki spanning until 2030. Previously, Malmberg has served as the director of the Finnish Cultural Institute in Brussels, programme director for the Helsinki Festival, executive director of Our Festival (Meidän Festivaali), managing director of the music publishing and production company Tactus, and managing director of the Tapiola Youth Symphony Orchestra.
Sean Ricks is a Tampere-based journalist, who is known as the reporter and host for Yle's talk show Perjantai. He has previously worked both in television and for printed media, including Yle Kioski, A-studio, Ajankohtainen kakkonen, Apu magazine and Ilkka newspaper.
Music
Sergei Rachmaninov: Cello Sonata in G Minor, Op. 19: III. Andante
Sujari Britt: No One's Driving
Sujari Britt, cello
Valeria Resjan, piano