Dana Hall appointed visiting professor of jazz at the Sibelius Academy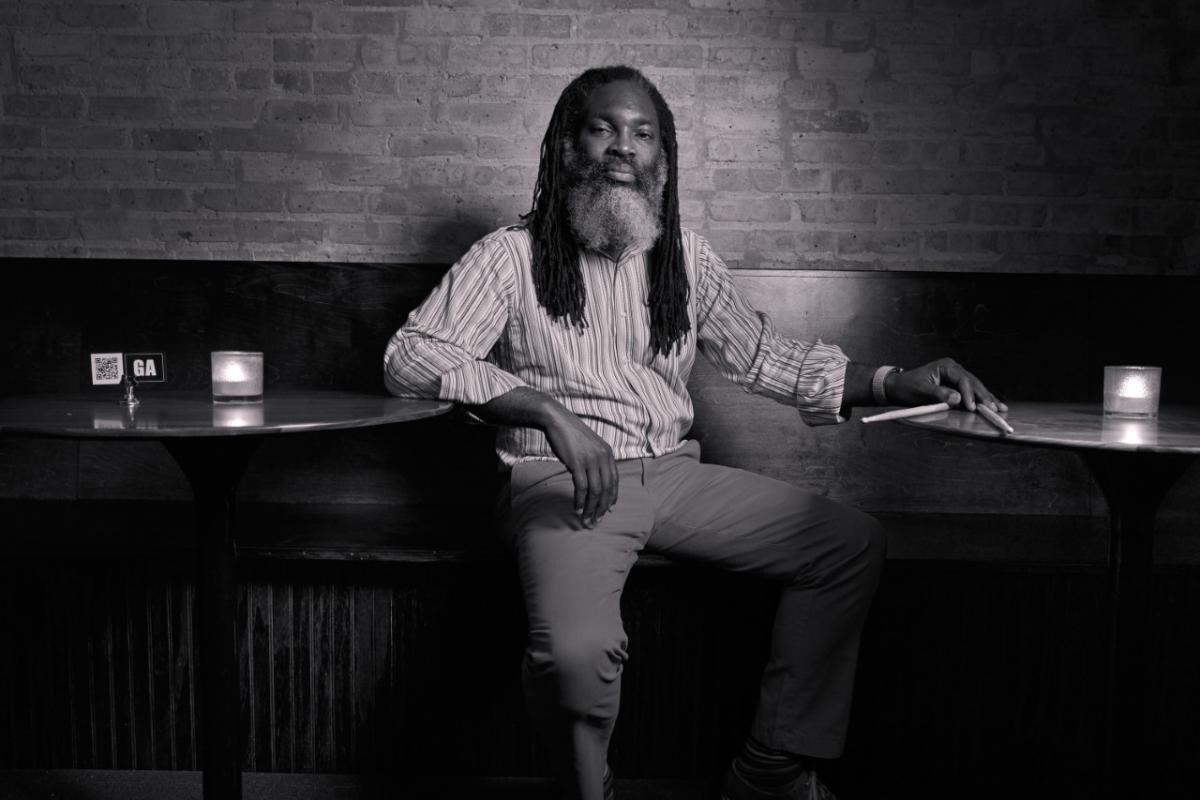 American jazz drummer, composer, bandleader and ethnomusicologist Dana Hall has been appointed visiting professor of jazz at Uniarts Helsinki's Sibelius Academy. The purpose of the professorship is to strengthen the understanding of African American cultural tradition in the academy's Department of Jazz and to further develop cooperation with American universities. Hall began his two-year term in August 2021.
Hall serves as a professor and director of jazz studies at DePaul University in Chicago. His expertise is a combination of high-level musicianship, academic research and pedagogical skills. Besides instrument-based teaching, Hall also provides instruction in ensemble playing, pedagogy, music history and ethnomusicology. In his doctoral dissertation, Hall examined soul music in Philadelphia during the Black Power movement in the 1960s and 1970s.
Cultural understanding deepens music skills
In recent years, the Jazz Department at the Sibelius Academy has made a conscious effort to highlight the origin of jazz music in African American culture. Jazz students at the academy have brought up issues related to the Black Lives Matter movement and cultural appropriation, for example.
Hall's lived experience of African American culture and extensive expertise will provide the opportunity for the students to review the cultural connections of music in a way that complements the Sibelius Academy's teaching selection in a meaningful way.
"Naturally, information on the historical events that influenced jazz music as a genre is available from books and the internet, but meanings don't come fully alive until they are expressed in real human-to-human interaction. That is why we are thrilled to have Hall's expertise adding value to our teaching," says Sami Linna, Head of the Jazz Music Department
The post of visiting professor is part of the international visitor programme that was launched at the Sibelius Academy in 2019. The programme complements the academy's regular bachelor's and master's studies programme by inviting artists who represent the highest talent level in their respective fields to teach in Finland. These artists typically work alongside students and teachers at the Sibelius Academy for one or two years. Visiting professors are appointed based on proposals made by the academy's departments The international visitor programme has been established with financial support from the Jane and Aatos Erkko Foundation and the Jenny and Antti Wihuri Foundation.
More information
Sami Linna, Head of the Jazz Music Department
sami.linna@uniarts.fi
Tanja Johansson, Vice Dean
tanja.johansson@uniarts.fi