A record number of international applicants to the Sibelius Academy of Uniarts Helsinki
198 new bachelor and master students were selected to the Sibelius Academy of the University of the Arts Helsinki this spring. More than a third of them are international students. International learning environment prepares music students for an increasingly demanding and global work life.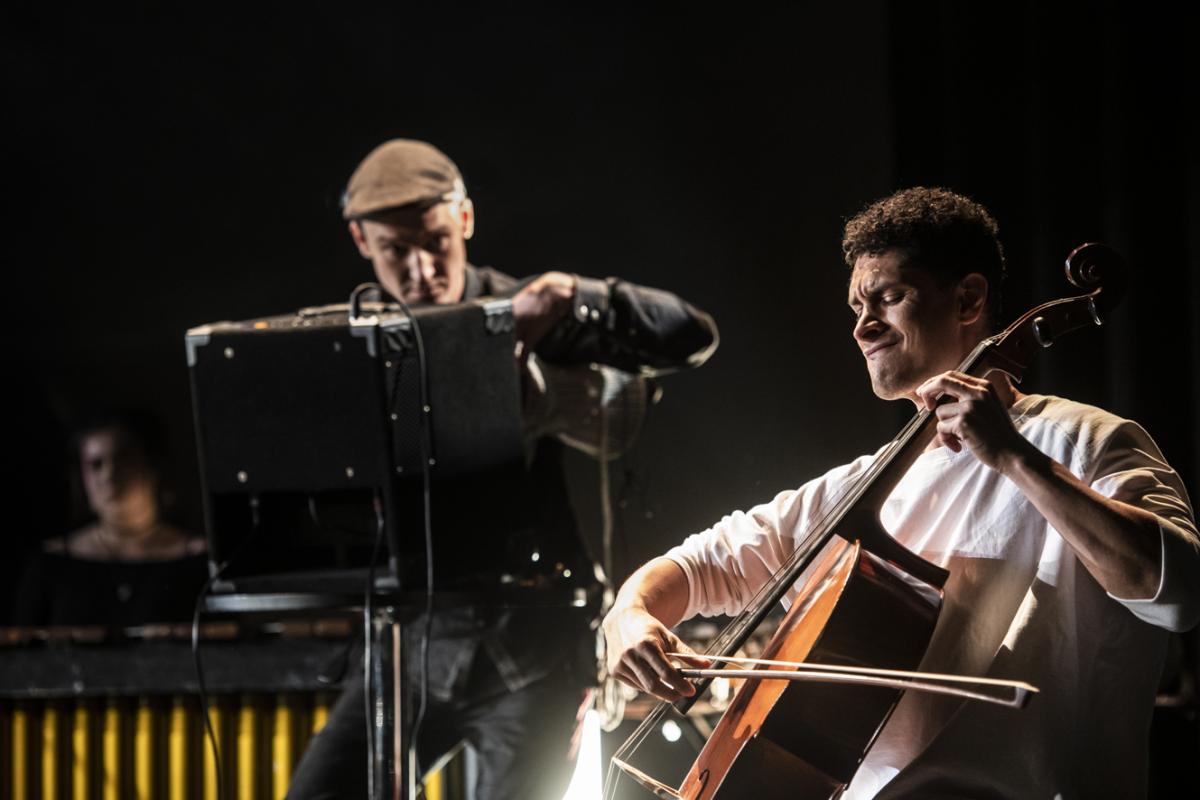 This spring, Sibelius Academy of the University of the Arts Helsinki received a total of 1,505 applications (from a total of 1,347 applicants) to 58 application options. The number of new bachelor and master students admitted to the academy was 198.
The most popular programs were music technology, music education as well as Arts Management, Society and Creative Entrepreneurship.
Sibelius Academy's admissions: results 2021
The international appeal of the Sibelius Academy is growing year by year
International applications accounted for a record 42 percent of all applications this spring. 36 percent of new students are international students. There were thus slightly more international applicants in relation to the selected ones.
Applicants' top five home countries outside of Finland were Spain, the United States, China, Russia and Estonia.
"Today, Finnish universities are international study and work environments. International appeal, for the Sibelius Academy, is a guarantee of the quality of education: by recruiting the world's best students and experts, we are able to create a high-level learning environment that prepares both our Finnish and foreign students for the professional requirements of the international field", says Emilie Gardberg, Dean of the Sibelius Academy.
Competition in higher music education has also intensified globally in recent years. The Sibelius Academy has worked resolutely towards its internationalisation. The results can be seen in the multiplication of the number of international applications over the last ten years: in 2011 there were 237 international applications, this year 635.
"Ninth place in the global QS ranking of performing arts schools is likely to further increase the international attractiveness of the Sibelius Academy," says Gardberg.
Students and researchers from 60 different countries
Currently, 14 percent of bachelor and master students and 15 percent of doctoral students are international students. Students and researchers represent as many as 60 different countries.
Student exchange serves as a good recruitment channel. For example, 12 of this year's new students are former exchange students.
"The field of music is international and migration is a two-way flow: A significant part of our foreign students will stay in Finland after graduation to enrich the domestic art field. In turn, many young Finnish musicians pursue studies and find employment abroad", says Gardberg.
Opportunities for high-quality music studies throughout Finland
The admissions of individual instrument groups announced earlier in the spring sparked public debate on the state of the Finnish music education system. The small proportion of Finnish students in wind instruments, for example, raised questions.
"We are concerned about the skill level of young music students in Finland and have also taken notice of the decline in the number of young musicians and applicants in certain instruments and fields. We have a great responsibility in the entire field as part of the unique, world-famous continuum of Finnish music education", says Gardberg.
The "Vision 2030 for Finnish Music Education", launched last December collectively by the entire music education field, has created a shared direction for future development. The vision aims to ensure that music education can be a life-long pursuit as much as an opportunity to grow into a top professional.
"For our part, we want to work actively toward the objective that music can be practiced in a goal-oriented, communal and inspiring way all over Finland. This includes, for example, our nationwide Junior Academy, which can serve as a starting point for the music profession. As part of it, Sibelius Academy teachers offer, among other things, weekend courses for young people in music institutes around the country. In addition to high-quality education, we also strive to strengthen their feeling of togetherness at an important life stage", Gardberg sums up.