Piano master student David Munk-Nielsen finds his everyday life at the Sibelius Academy international in many ways
In the Sibelius Academy, international opportunities are quite deeply incorporated in the studies.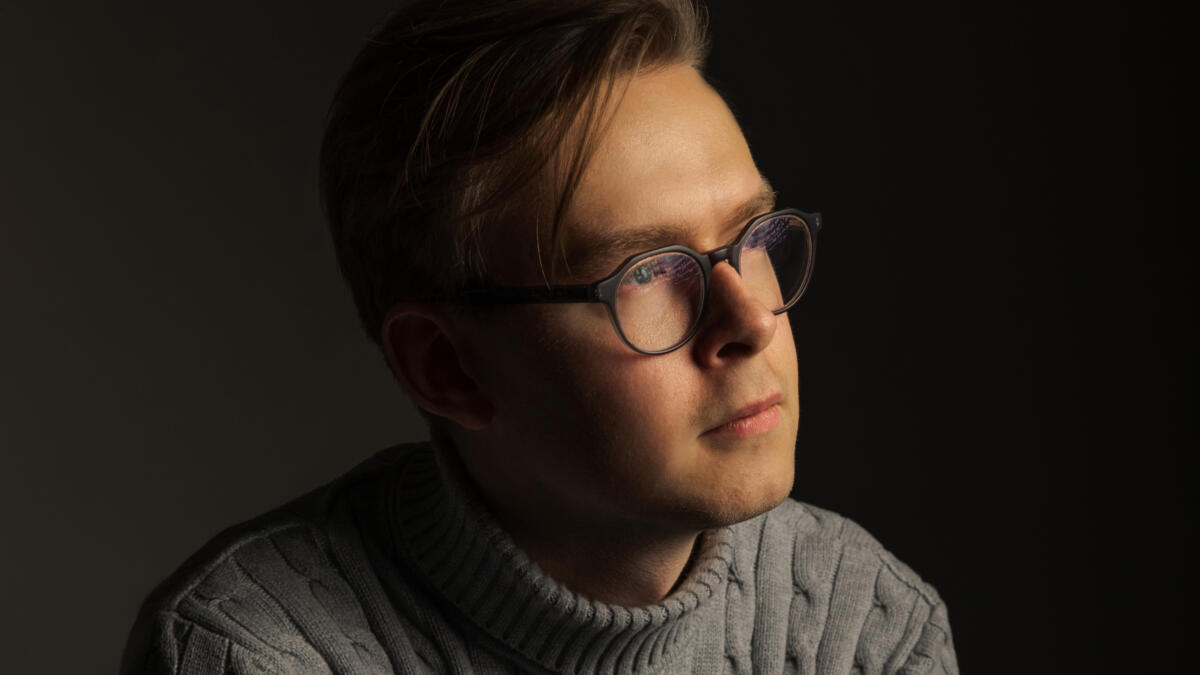 Sibelius Academy piano master student David Munk-Nielsen is already a globally experienced artist whose steps into international music world have been quite usual for a music student. He first studied for a bachelor's degree in Aarhus, Denmark, where his teacher suggested studies abroad. Now he is at the peak end of his Masters' studies at the Sibelius Academy.
"I was quite young but still thought going abroad was a good idea! A student colleague of mine had studied at the Sibelius Academy and recommended it to me. I first took some lessons with my teacher-to-be, Erik T. Tawaststjerna, liked it a lot and then applied and got accepted. The school itself is great and looking back, I've been very happy to be in Finland."
Meeting international professionals in your own classrooms
The piano department invites international teachers regularly to give master classes to its students on various themes. During his master studies also Munk-Nielsen has attended countless master classes with teachers from all around the world. They offer an opportunity to get new perspectives to for example an upcoming concert programme or a special piece that you are working on.
"They have been plenty compared to some other schools abroad. Even if you have a good relationship with your own teacher, it is useful to also perform to someone from outside who gives you a different perspective. Which international master classes I attend depends on what else I have going on – If I'm for example working on a particular piece that I would like to get another opinion on. And of course you can just go and listen to other students on a master class, I think that is also very useful."
The Sibelius Academy piano faculty itself consist of teachers from different backgrounds:
they have studied, performed and made careers all around the world. An internationally
networked faculty is a very important factor for students.
"For example my teacher has global connections and a lot of international experience. He is also the reason why I came to Finland in the first place. I think it's really important that the teachers offer their international perspectives to the students as well."
Being a part of an international student community and the next level to "Nordicness"
Amongst the European music universities, the Sibelius Academy is big and based on that only it can offer several possibilities to international networking. For Munk-Nielsen international environment means connections and expanded views, meeting different people and encountering new ways of thinking. Part of the international experience are the people. At the Sibelius Academy, there are students from tens of nationalities.
"With many foreign students as your colleages, you meet people from different cultures in your everyday life. It's very eye-opening! I have found that here everyone is really open towards international students and the environment is really welcoming. I feel like it is very easy to be here and the school really takes care of welcoming you, too."
Having been in Finland for several years now Munk-Nielsen has also taken advantage of the language studies that the university offers. He has felt welcomed to Finland and also got a little bit into the Finnish mindset with spending some time with his friends in a Finnish "mökki" for example.
"For me an important thing here was that I could study here in English but at least one semester of Finnish studies is obligatory if you're a degree student from a foreign country. We also have some obligatory English classes. As a Dane, I feel that our countries are in many ways similar – although the Finns might be even a next level to "Nordicness" compared to Danes. But I've made some really close friends and I am so grateful and my years here have changed my life!"
Danish student studying in Finland going to Berlin for exchange? Why not!
During his degree studies Munk-Nielsen has also spent two semesters in Berlin as an exchange student.
"I wanted also see something else while I can and use the opportunities to go abroad as a part of my studies. I also got encouraged by some of my student colleagues that were there already. Berlin is very different from Helsinki. The culture life is amazing there, obviously, and knowing some people there already made it a good choise for me. The mentality in the school was different from the one at the Sibelius Academy."
Meeting new students and teachers in a new city is naturally a stress factor but it gives the opportunity to go outside your comfort zone to do something else. As looking at things from a little bit outside often does, the exchange led Munk-Nielsen appreciate many things at the Sibelius Academy.
"Maybe I'm even a little bit spoiled but just the facilities here are excellent. And I really feel that our teachers take care of us not just as musicians but as humans, which I find very, very important. That is not always the case."
Competitions bring an extra international flare to a musician's career
Year 2022 was a very busy year for Munk-Nielsen due to the exchange but also some responsibilities in Denmark and a very succesful attendance in the International Maj Lind Competition, organised by the Sibelius Academy in October 2022 and featuring both jury and participants from all around the world. For a pianist, participating in competitions is one way of making connections networking and a possibility to evolve as an artist.
"Of course it's nice when it goes well, but a competition has to motivate me in the right. It's a different way of approaching music in general and I have learned my limits: Maj Lind was my third competition within a year so it was quite hectic although it was organized in an environment that I already knew well."
An open future
Music professions are global these days and if you want to become a performing artist, you propably need to travel a certain amount: you need to be where the gigs and the audience are. It's a balancing act between environmental questions and making a living, the necessity to enter global arenas. Munk-Nielsen says that he talks about environmental issues with his friends.
"We talk about this, yes, although I am not that strongly opinionated about it. In general I don't feel good about travelling a lot all time because it is also exhausting. But I also feel like it's also kind of limited what I myself can do."
For him, the international opportunities the Sibelius Academy offers have been really eyeopening and important to experience.
"In the future I would like to do a little bit of everything: play solo recitals, perform as soloist with orchestra, do chamber music and some teaching as well."