Live Art and Performance Studies master's student: Performance art on the streets of Helsinki
Read an interview with student Onur Tayranoğlu who enjoys the slow pace of life in Helsinki and creative atmosphere at Uniarts Helsinki.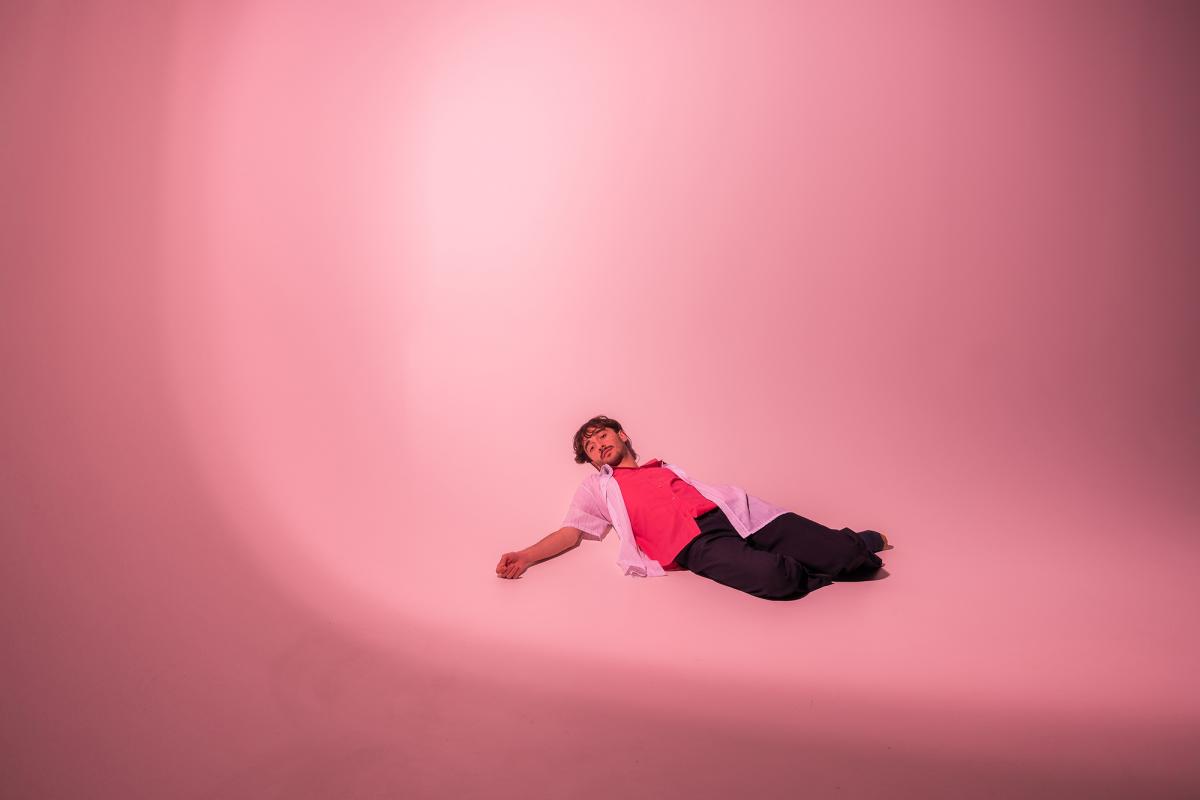 Please tell us about yourself and how you ended up studying at Uniarts Helsinki?
I am from Istanbul in Türkiye, and I study in the Live Art and Performance Studies master's programme at Uniarts Helsinki. This is my second year and I will be graduating next spring.
When I was in high school, I spent a year as an exchange student in Mänttä-Vilppula in Central Finland. Before my studies here, I did my bachelor's studies in the Netherlands in Arts, Media and Society. After my bachelor's, I wanted to continue my research but I also wanted to implement some practical elements in my studies. I read the Live Art and Performance Studies course description on-line and found it to be a good combination of artistic studies and theoretical work.
Additionally, I am interested in games as performance and as artistic tools and I found courses at the Academy of Fine Arts that supported this interest. I want to stretch the boundaries of what is considered a performance.
Please tell us one thing you remember about your entrance examination.
There were multiple time-consuming tasks and I learned to know both sides of the program, artistic and theoretical, very well when I prepared for them. It was great that I did not need to travel to Finland for the exam but I could do it on-line instead.
What has been the best thing about studying at Uniarts Helsinki and living in Helsinki?
From the moment I arrived at Uniarts Helsinki, I felt I was understood as an artist. It has helped me to grow as an artist. Coming from Istanbul, Helsinki feels quite small to me. Life is slower than in big cities and you can take time for yourself here, which is nice. The art world is interesting and accessible even for international artists. Studying in Uniarts Helsinki has opened some doors for me in the art scene. The school has helped me to get useful connections.
What has been your most memorable study experience?
Almost all students in my class are international students from all over the world. Our class has seven students and one exchange student and these colleagues are very important to me. At the beginning of our second year, we attended an exhibition of contemporary art in Germany called Dokumenta 15. It was a memorable experience, especially because I saw a large variety of socially engaged and collective art practices mainly from the global south. They are often disregarded in European contemporary art scenes. Besides opening my eyes to the problems of the art world, this experience helped me to find power in collective artistic practices to imagine and realize desired futures together.
What has been the most challenging experience?
The most challenging thing has been financing my studies, even if the fees are not as expensive as in many other countries. Helsinki is also an expensive city. Related to my studies, our schedule is rather set and there are not many optional courses. I am part of the programme's steering group and we
are trying to make some changes to future programmes. I find it easy to communicate with our professor and share our experiences about the programme.
What do you dream of doing after you graduate?
I have worked as an artist during my studies and I want to keep working in Finland. I have worked wherever there are live performances, like at performance art festivals, art galleries, and so on. I am especially interested in site and situation responsive performances and performative processes.
As an example of my interests, in May 2022, Amanda Hunt and I realised a performance called Ringing, Seeking, Plotting: A Cruising Kit. We did it as a part of the MadHouse Helsinki 2022 NoMad House programme. It was a project about the queer cruising culture in Helsinki mapping where queer people meet each other and make public space their sexual playground. We encountered our audiences in queer bars, and took them for performative walks in the city with the aim of mapping "queer desires" in Helsinki.
What preconceptions did you have about Finland? What do you think about them now?
Since I already lived in Mänttä-Vilppula as a high-school exchange student, I knew Finland quite well already when I moved to Helsinki. However, I have been positively surprised about the Helsinki art scene. Even if it is a small city, it still has interesting art events.