CANCELLED: ISME 2020
The 34th World Conference for the International Society for Music Education.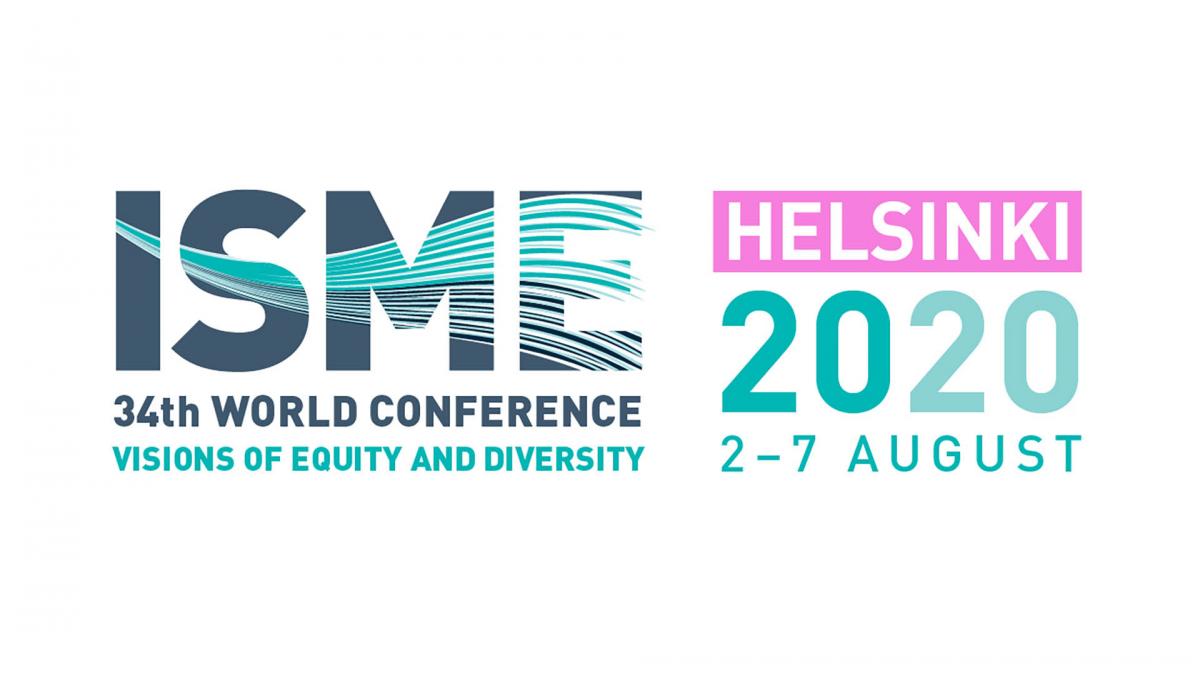 The World Conference for the International Society for Music Education ISME will not take place in Helsinki in August due to the coronavirus epidemic.
The pre-conference seminars are also cancelled. The official cancellation decision was made by the international ISME organisation early this week. The decision was announced in the ISME newsletter on 2 April 2020.
The University of the Arts Helsinki is honored to have the opportunity of hosting the 34th World Conference of the International Society of Music Education. The conference theme Visions of Equity and Diversity reflects very well the strategy of our university: We aim to strengthen the quality and impact of arts together with arts research and cultivate new practices and discourses that introduce innovative visions of the ways in which the arts can reform society and create a more sustainable future. 
The University of the Arts Helsinki was launched in 2013 when the Finnish Academy of Fine Arts, Sibelius Academy, and Theatre Academy Helsinki merged. Helsinki and the Sibelius Academy also hosted the 19th world conference of ISME in 1990. The 1990 theme was Music Education Facing the Future. At that time, we felt that we had already lived through a period of rapid and radical changes. No one could have prophesied the kind of huge transformation the whole world was facing towards the end of last century – not to mention the decades after that.
By meeting each other as fellow human beings, and as music educators, by sharing our knowledge, experiences and feelings we can together build ways of facing the future again and again. We will do our best to make the 34th ISME Conference a memorable and enjoyable occasion, which will be rewarding, constructive and valuable for every delegate.
Pre-Conference Seminars
Leading up to the ISME World Conference are a number of seminars that focus on an area of practice or interest. Practical, generally workshop-based and much smaller than the World Conference, they are friendly, hands-on and strong on networking.
Click on your area of interest below for more information.
Early Childhood Music Education
Music in Schools and Teacher Ed
Education of the Professional Musician
Instrumental and Vocal Teaching Forum
Policy: Culture, Education and Media
Special Music Ed and Music Therapy
Further information:
Elina Laakso, elina.laakso@uniarts.fi
Silja Nummi, silja.nummi@uniarts.fi