Nordic Master in Jazz (master's program)
Grow into a versatile jazz professional in the Nordic Master in Jazz programme by completing studies in Sweden, Denmark and Finland.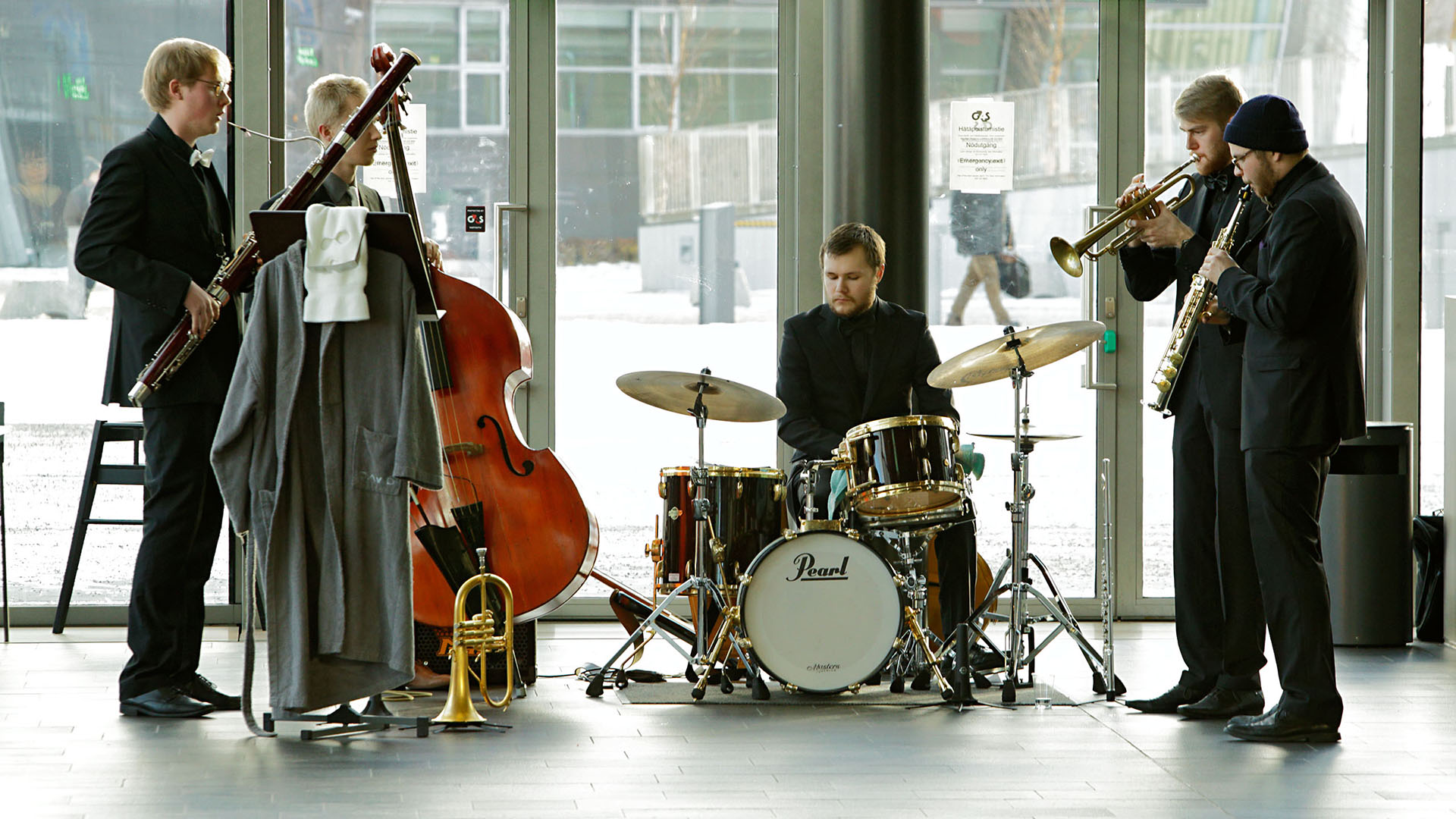 Why study here?
Learn about the jazz scene of three different Nordic countries by studying in the Nordic Master in Jazz programme. The programme gives you the chance to grow into a professional in jazz in an international environment provided by three different music institutions.
About the studies
Nordic Master in Jazz (NOMAZZ) is a master's programme in jazz organised collaboratively by the Royal Academy of Music in Denmark (Aarhus/Aalborg), University of the Arts Helsinki's Sibelius Academy in Finland and Royal College of Music in Sweden. You will deepen and develop your artistry and technical proficiency, while simultaneously acquiring an advanced knowledge of the Nordic jazz scenes. The arranging universities take turns hosting the studies, and the language of instruction is English. Students will be granted a Nordplus study grant for their studies abroad.
Read more about the studies on the Nordic Master in Jazz website
Teachers
Teachers in the NOMAZZ programme include various guests as well as the regular staff employed by the Sibelius Academy.
Applying
Anyone with a bachelor's degree in music can apply to the programme, and new students are admitted in accordance with the admissions criteria of the music institution that they are applying to. Your "homebase" will be the institution where you are admitted as a student after applying and where you complete your degree. A good command of the English language is required and will be assessed as part of the entrance examination.
Our University is one of the most sought-after places to study in Finland. Browse the applicant statistics from previous years.