Global music, master
Expand and deepen your musical, pedagogical and artistic research skills in an inclusive, supportive, intercultural environment, with guidance from world-class teachers.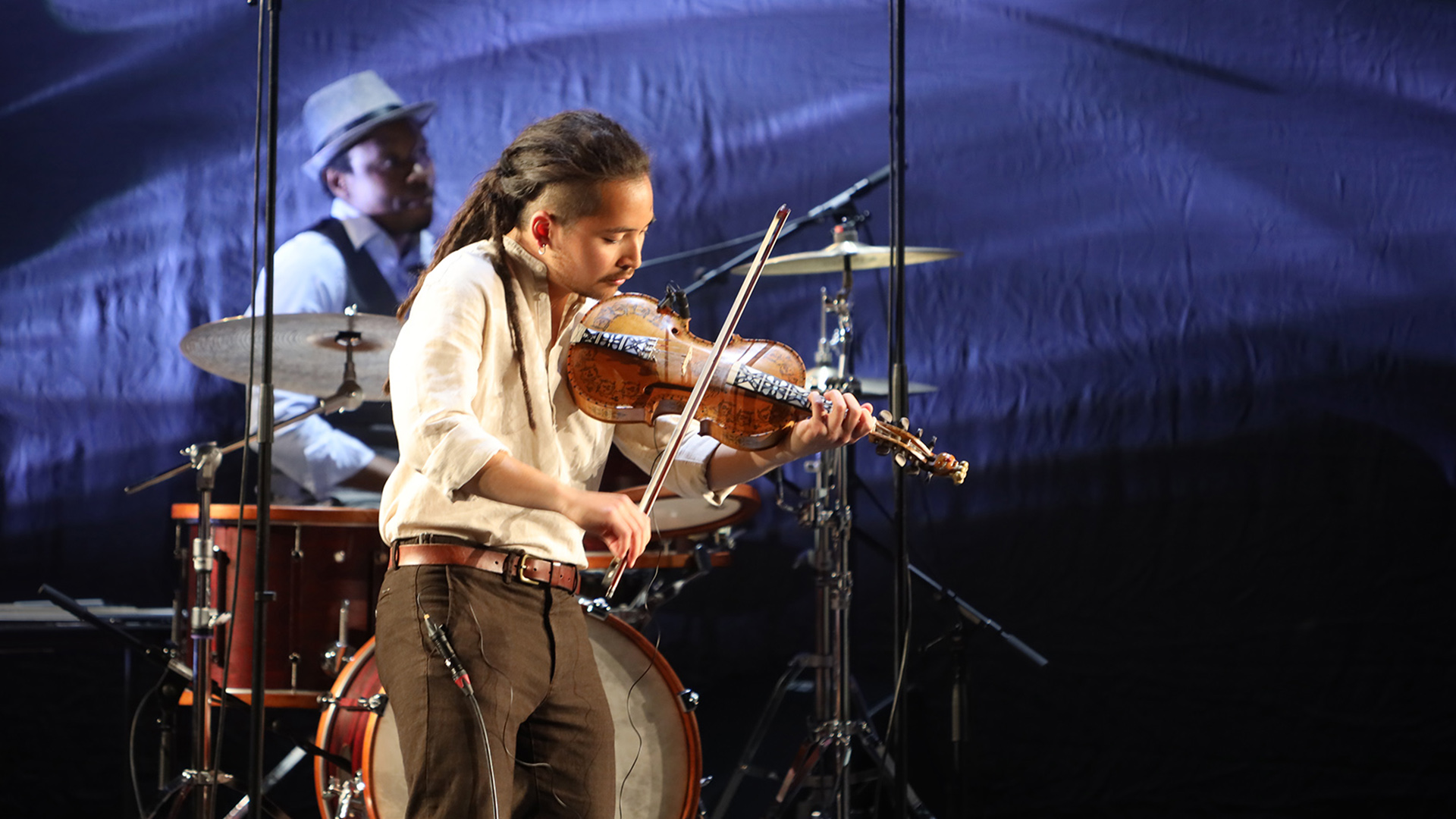 Why study here?
On our global music master's programme, our expert teachers support you to develop your own unique voice, exchange and merge practices, and create new music through intercultural collaboration.
About the studies
As a global music student, you will deepen your own artistic identity in a wide range of musical, cultural and socially engaged contexts. With us, you will develop the ability to perform, communicate, collaborate, create, facilitate, research and lead.
As part of your studies, you will have an opportunity to plan an intercultural field trip to a destination of your choice. During the trip you are able to immerse yourself in engaging with music from a different culture and take lessons with local musicians.
The global music master's project is central to your studies, which has a uniquely different focus for each student. The project interweaves artistic, pedagogical and research threads. Your global music master's concert is featured in our annual Global Fest, held in the world class facilities of the Helsinki Music Centre.
You will have opportunities to take part in the WOMEX Global Music Expo or other conferences as part of your studies. You will also be able to collaborate with a series of visiting global artists throughout your studies as well as attend intensive global music camps.
You will also be able to participate and lead community engagement projects that connect with different areas of society.
New curriculum to be launched
Our curriculum is currently being updated. Teaching according to the new curriculum will start in autumn 2024. Please keep this in mind when browsing the current curriculum.
Teachers
The teachers on the programme are experts employed by the Sibelius Academy as well as visiting teachers and artists.
Applying
Uniarts Helsinki is one of the most sought-after places to study in Finland. Browse the applicant statistics from previous years.
Doctoral studies
It is possible to complete a licentiate and a doctoral degree at Uniarts Helsinki as a third-cycle degree. After graduating with a master's degree, you can apply for doctoral studies in music and specialise in research-oriented, artistic or applied doctoral studies.
Global Music Department Intro Video
Target degree and length of study
---
Master of Music (MMus)
2,5 years
Unit
---
Sibelius Academy
Application languages
---
English Read more about the language skill requirements
Tuition fee
---
Annual tuition fee €5,000 for students studying in English and come from outside the EU and EEA countries.
Read more about tuition fees.
Application period
---
Next possible time to apply will be announced later.
Supervising teacher
---
Professor, Global music, Sibelius Academy

+358504758758

nathan.thomson@uniarts.fi
Ask about applying
---