Dance pedagogy, master
In the master's programme in dance pedagogy, we combine critical thinking, artistic-pedagogical practices and exploration of the many meanings of art.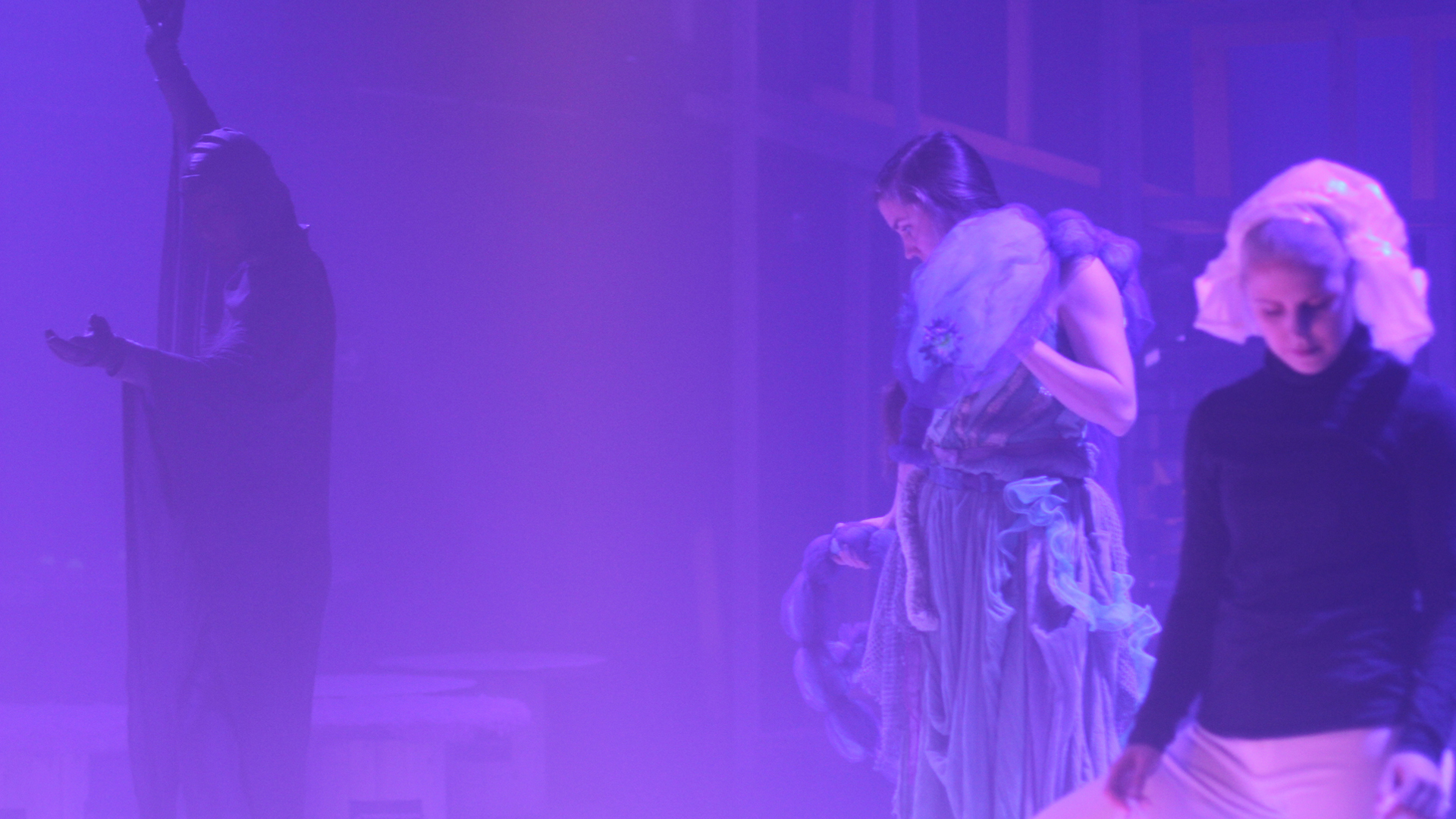 Why study here?
As a student, you will reflect on and develop the practices and pedagogy of performing arts within our open and conversational community. We will guide you towards critical, innovative thinking, as well as multidisciplinary interaction, multi-artistic collaborations and an experimental attitude. The foundation of the programme is your personal experiences and perceptions, which are brought into open dialogue with other students, teachers and the academic field of art pedagogy.
Your study path will be shaped via interaction with other students, the group, the degree programme and the teachers. We offer you a safe context for exploratory learning. Graduates of the master's programme work in diverse professions in the field of performing arts and pedagogy.
About the studies
We see art pedagogy as a form of artistic activity where pedagogical questions are ever-present. In the context of art pedagogy, we consider art, performance and teaching as encounters where aesthetic, ethical and political phenomena are intertwined. When art and pedagogy come together, they both change.
The programme consists of the following: advanced studies in the arts; studies in the theory and practices of art pedagogy: research studies; teaching practices: international interaction; and optional studies that support the development of the student's identity as an art pedagogue.
The goal of the master's programme is to train open-minded and professional art pedagogues who have found their own voice, have cooperation skills and are aware of their responsibilities.
The mandatory study module in pedagogy (60 cr), is organised by Tampere University.
New curriculum to be launched
Our curriculum is currently being updated. Teaching according to the new curriculum will start in autumn 2024. Please keep this in mind when browsing the current curriculum.
Values of the programme
Our core values aim at encouraging dialogue and critical thinking in order to form a comprehensive outlook.
Teaching methods
The studies are based on commitment, mandatory attendance and interaction. The programme uses diverse and ever-evolving teaching methods. The courses are organised in the form of workshops, group projects, lectures and seminars, as well as independent learning assignments. Most of the instruction takes place on weekdays between 9:00 and 17:00.
Collaborations
The master's programmes in dance and theatre pedagogy collaborate closely. The teachers make decisions about the pedagogical guidelines together, and about half of the teaching is arranged collaboratively.
Our partner universities offer optional courses on various topics. The main partners organising the teaching are the Uniarts Helsinki's Department of Music Education and CERADA (Center for Educational Research and Academic Development in the Arts) as well as the Department of Art at Aalto University.
Our international partners include the University of Auckland (New Zealand), Norwegian University of Science and Technology (Trondheim), University of Copenhagen, Oslo National Academy of the Arts, and Sami University of Applied Sciences.
The teaching practices can be carried out as either Finnish or international collaborations.
Teachers
The teachers in the Master's Programme in Dance Pedagogy are experts in their artistic field and art pedagogy. They have diverse professional backgrounds and a strong research-based orientation in art pedagogy. In addition to the permanent teaching staff, the programme welcomes experts as guest teachers on a regular basis.
Guest teachers, artists and lecturers in the dance and theatre pedagogy programmes 2019–2020
Tomi Slotte Dufva, Gabriele Goria, Susanna Hast, Marja-Liisa Honkasalo, Tiina Jalkanen, Kristiina Junttila, Outi Järvinen, Heli Kauppila, Pauliina Kettunen, Pia Lindy, Kirsi Monni, Gesa Piper, Hanna Pohjola, Nicholas Rowe, Sami Santanen, Elina Saloranta, Mariana Siljamäki, Minna Suoniemi, Kenneth Siren, Francisco Trento, Isto Turpeinen.
Guest teachers, artists and lecturers in the dance and theatre pedagogy programmes 2018–2019
Anders Carlsson, Raisa Ekoluoma, Sanna From, Gabriele Goria, Sami Henrik Haapala, Sini Haapalinna, Marja-Leena Juntunen, Suvi Kajaus, Katri Kauppala, Heli Kauppila, Sanna Kivijärvi, Tuija Kokkonen, Alex Komlosi, Maiju Kopra, Helena Korpela, Maria Nurmela, Liisa Pentti, Gesa Piper, Hanna Pohjola, Pilvi Porkola, Camila Ribeiro, Liisa Risu, Leena Rouhiainen, Nicholas Rowe, Kenneth Siren, Timothy Smith, Yuko Takeda, Isto Turpeinen.
Applying
The Master's Programme in Dance Pedagogy admits new students every two years.
Our University is one of the most sought-after places to study in Finland. Browse the applicant statistics from previous years.
Doctoral studies
A master's degree allows you to complete, for example, a Doctor of Arts (Dance) degree as a third-cycle degree. Doctoral studies in theatre and drama as well as dance are offered by the Performing Arts Research Centre (Tutke).

Learn more about studying with us
Target degree and length of study
---
Master of Arts (Dance)
2 years
Unit
---
Theatre Academy
Application languages
---
English, Finnish, Swedish Read more about the language skill requirements
Tuition fee
---
Annual tuition fee €5,000 for students studying in English and come from outside the EU and EEA countries.
Read more about tuition fees
Application period
---
Next possible time to apply will be announced later.
Supervising teacher
---
Professor, Master's Degree Programme in Dance Pedagogy, Theatre Academy

+358405858415

eeva.anttila@uniarts.fi
Ask about applying
---
Max Catalogue: Students and alumni