Dance, bachelor
With us, you will grow into a professional artist who understands dance as a cultural art form that connects body and mind.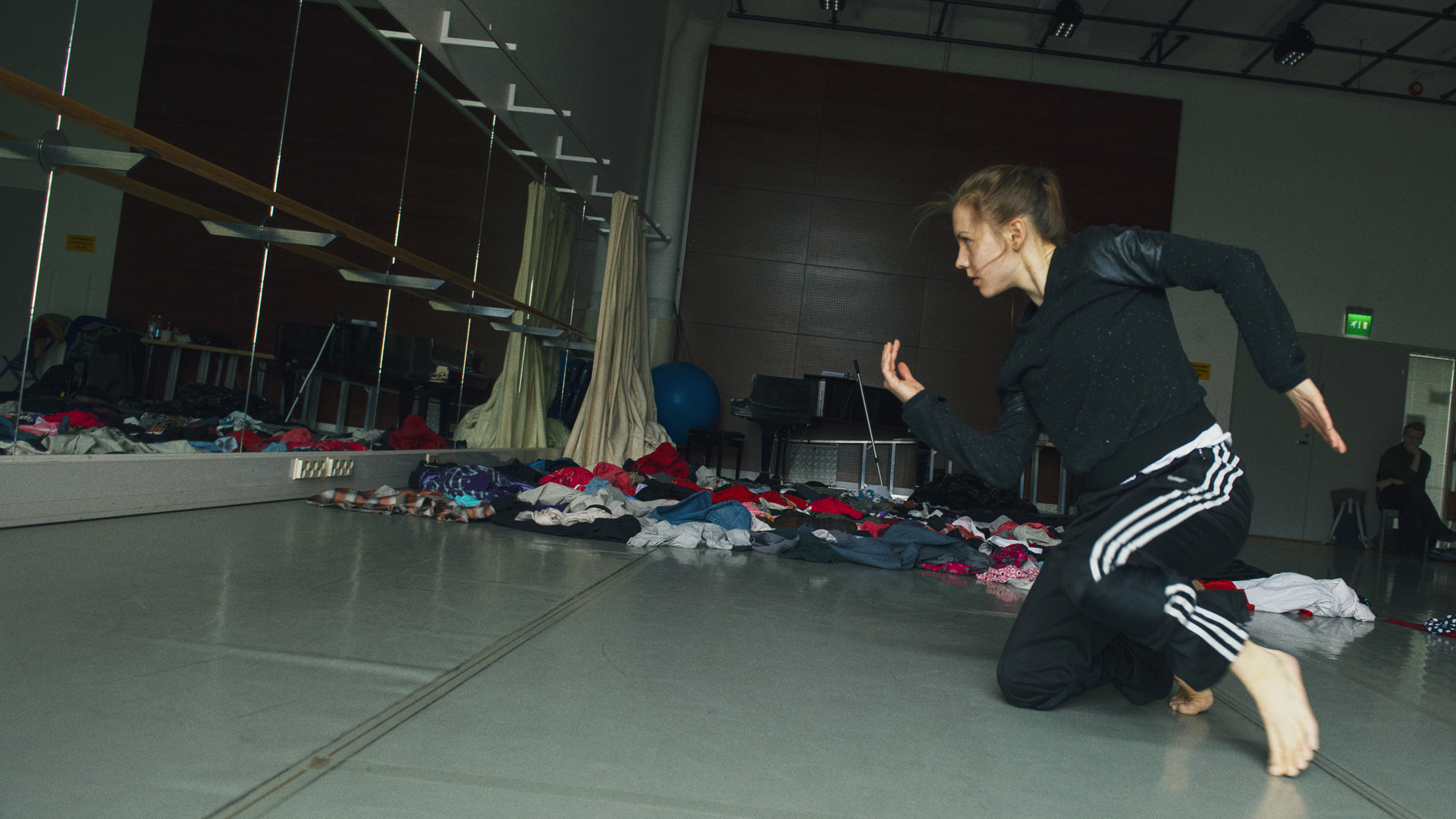 Why study here?
In our BA programme, you will grow into an independent and reflective artist with excellent performance and choreography skills. Well-qualified staff and international guest teachers will teach you how to work in the diverse and changing contexts of dance art.
Content and objective of the programme
The three-year Degree Programme in Dance (180 credits) leads to a Bachelor of Arts (Dance) degree. Upon graduating, you will have the competence to work in diverse roles as a dance professional. If you want to continue your studies, you can apply to master's studies in dance. Our objective is to educate versatile dance artists whose professional skills are based on an understanding of dance as a cultural art practice of body and mind, where knowledge meets skill.
The three-year Bachelor's Degree Programme in Dance Arts is comprised of the following: studies in dance and movement technique, somatic methods, vocal practices, history of art and dance, performance theory and performance practices. Your primary focus as a student is contemporary dance. A key part of your studies is various forms of improvisation and composition. Choreography workshops and improvisation sessions provide a basis for discovering and developing your own way of moving and working independently. Artistic projects are a major part of your studies.
New curriculum to be launched
Our curriculum is currently being updated. Teaching according to the new curriculum will start in autumn 2024. Please keep this in mind when browsing the current curriculum.
Artistic projects
During your studies, you will create artistic demos and performances both in solo and in collaboration with other dance and choreography students. You will also cooperate with students from other degree programmes at the Theatre Academy.
Student exchange
Our learning environment is international. You will study with foreign exchange students and attend classes of international guest teachers. You can also include an international module in your studies, for example a student exchange in an Erasmus partner institution abroad.
Networking with professionals
The studies prepare you to work in the diverse and ever-changing work environments of dance. Our active cooperation with alumni makes it possible for you to build networks in the field already as a student. Alumni provide their expertise by helping with traineeship opportunities and serving as visiting teachers and mentors. During your studies, you may ask us to pair you with a mentor – an artist who has already graduated from the programme. Mentors go to see students' performances and demos and are available for support in the form of one-on-one conversations.
Master's studies
After completing a Bachelor of Arts (Dance) degree, you can apply to master's studies in dance. You can apply to the MA Programme in Dance Performance or the MA Programme in Choreography, for example.
Teachers
Our teachers are experienced experts in their field. In addition to the permanent teaching staff, the programme welcomes top international talents as guests from the field of dance and other artistic fields on a regular basis.
Applying to the programme
The Bachelor's Degree Programme in Dance admits new students every two years. Next possible time to apply will be announced later.
Our University is one of the most sought-after places to study in Finland. Browse the admissions statistics from previous years.