Arts Management (master's programme)
We educate students for the growing and evolving arts and cultural field with an interdisciplinary approach.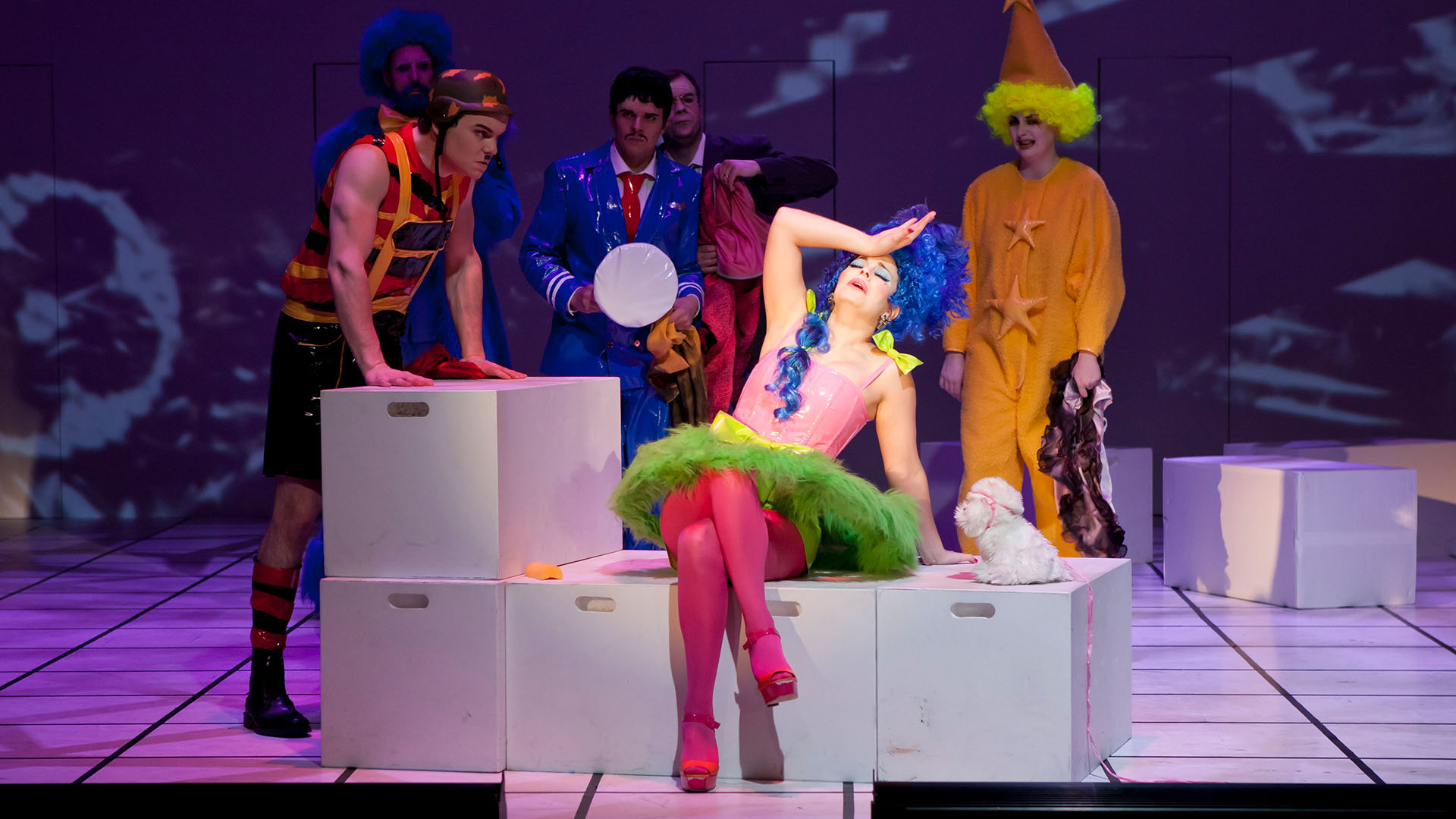 Why choose us?
The international programme provides students with new perspectives and approaches for the evolving arts and culture field. You will have an opportunity to learn from experts and academics from all over the world and develop your social capital with colleagues and professionals from the field. After graduation, you will have diverse work opportunities in leading positions in the public, private and third sector or even work as an entrepreneur in the creative sector.
Content and objectives
You will be studying courses in arts, management and society, cultural planning and leadership, strategic management in arts, Arts Management research and methodologies and will give an opportunity for each student for personal professional development.
The optional courses give diverse opportunities, such as Festival and Events management, theatre, visual arts and new media productions, music business, Intercultural communication skills, Project management (EU Funds), Networking and Cooperation, Cultural Tourism and Cultural Heritage, as well as language studies and studies in current Arts management issues. You can also earn ECTS credits by participating in professional projects and in work placements. Arts management students usually have a previous degree in the arts, marketing, creative industries, start up (entrepreneurs) in creative sector, creative economics, or technology, but we are also looking for people who have interdisciplinary background.
You will acquire skills in art management, leadership, creative economy, communication and academic research, which enable you to act in different fields of arts, culture and creative industries, in demanding expert and leader positions or as an entrepreneur. After graduating, you can work in orchestral management and marketing, as a museum curator or a producer for an arts institution, and in research facilities, as well as engage in corporate collaboration, municipal and governmental research duties, event production, audience engagement, and in leadership duties for arts-related unions. Many graduates also work as entrepreneurs in self-founded record, production or publishing companies.
Teachers
The department's teaching staff is responsible for the programme and the supervision of master's theses and dissertations. The programme is regularly visited by domestic and international top level experts and lecturers in their respective fields. The guest lecturers serve as links to working life and help students to begin to network during their studies. For instance, Franco Bianchini (Professor from Hall University, UK), Lidia Varbanova (Expert from Canada), Ajro Klamer (Professor at Rotterdam University), Chris Keulemans (Art Director, Amsterdam), Timo Cantell (Head of Research Department, City of Helsinki), Sakkaria Soka (Cupore), Corina Shuteu (ex Minister of Culture Romania), Robert Rechel (Eastman College of Music), Aleksandar Brkic (Lecturer at Goldsmith University, UK), Daniel Knapp (Stagecraft Entertainmaint), Francoa Colbert (HÈC Montréal, Canada), Maria Hirvi-Ijäs (Cupore), Dennis Rich (Columbia College, USA), Eero Tolppanen (Elements Music), Rodney Trapp (Harlem Dance Theatre), Hannu Ojala (Aalto University), Kevin Kleinmann (University of Sorbonne), Llúis Bonet (University of Barcelona) and many more have been teaching with us
Applying
The Arts Management master's programme admits approximately 15 new students every two years. Bachelor's degree holders who have some work experience in arts management can apply. The programme also demands adequate command of the English language, which will be demonstrated by successful completion of one of the common language tests. The application process usually includes two stages.
Apply to the Master's Programme in Arts Management through the Open University path
The University of the Arts Helsinki will start offering the Open University path to the Master's Programme in Arts Management starting from spring 2021. You can apply to be admitted as a degree student in the master's programme by completing a minimum of 20 credits of arts management studies at Uniarts Helsinki's Open University.
Doctoral studies
A master's degree also qualifies you for doctoral study in arts management that focuses on interdisciplinary and thorough empirical research of current arts management and leadership topic.
Find out more
Study programme
---
Master's Programme in Arts Management
Target degree
---
Master's degree
Unit
---
Sibelius Academy
Languages
---
English Read more about language skill requirements
Tuition fee
---
Annual tuition fee €5,000 for students from outside the EU and EEA countries. Read more about tuition fees
Next application time
---
No student admission in 2020. Next possible time to apply will be announced later.
Persons in charge
---
Violeta Simjanovska
Lecturer, Head of Department