Concert Hall of the R Building
Concert Hall is a familiar stage for many musicians since the Sibelius Academy students and teachers have been playing there since 1930.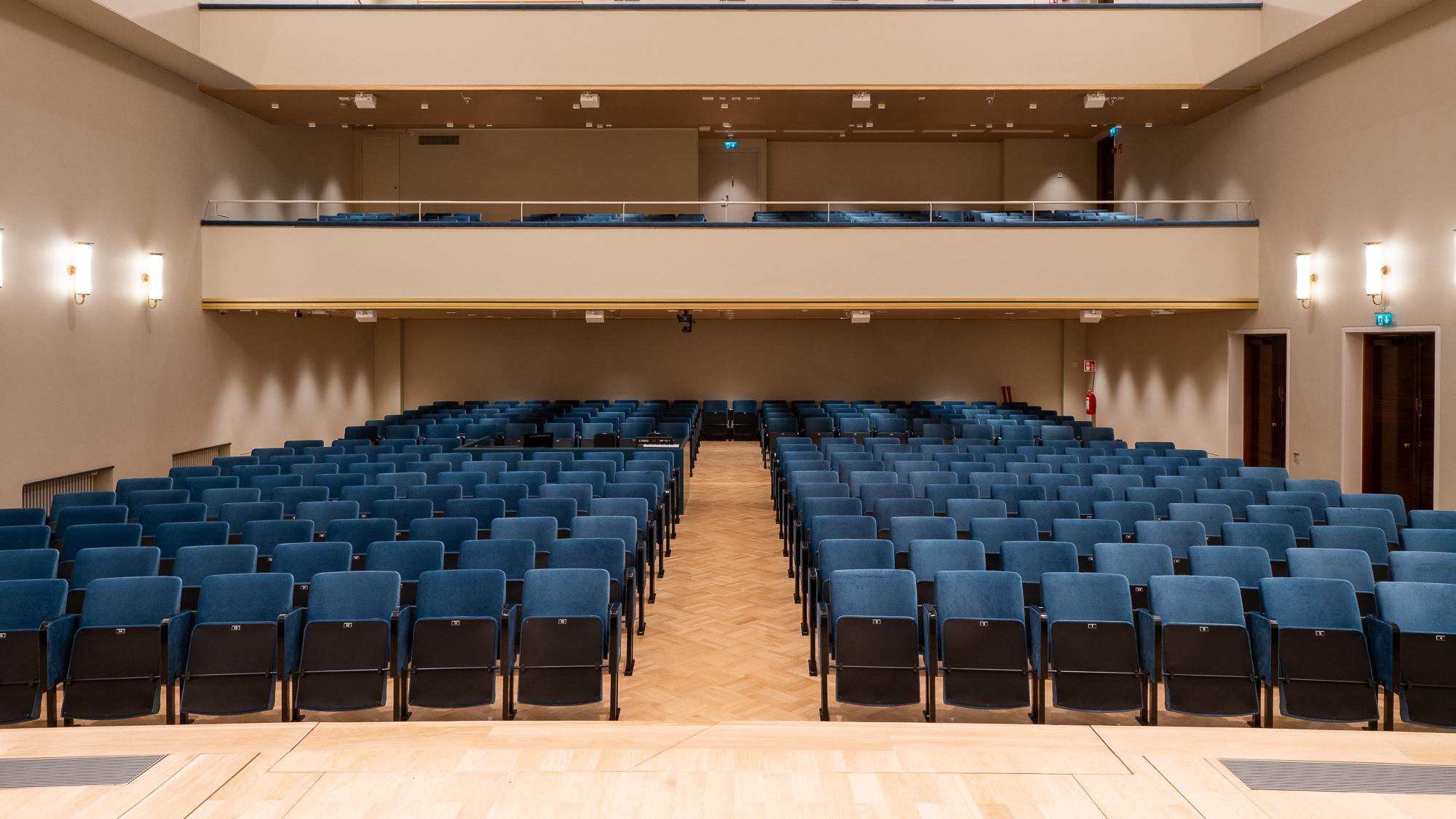 The traditional Concert Hall has 647 seats. The acoustics in the Concert Hall have been modified many times during its long history and they were improved during the 2019 renovation. Now the acoustics are similar to the original. The Finnish Parliament gathered in the Concert Hall between from 2015 to 2017 during the renovation of the Parliament Building.
Facilities and activities
R Building
Concert Hall
Chamber Music Hall
Small Hall
Töölö campus