Concert Hall
Inside the large Musiikkitalo Concert Hall, the audience surrounds the orchestra playing in the middle.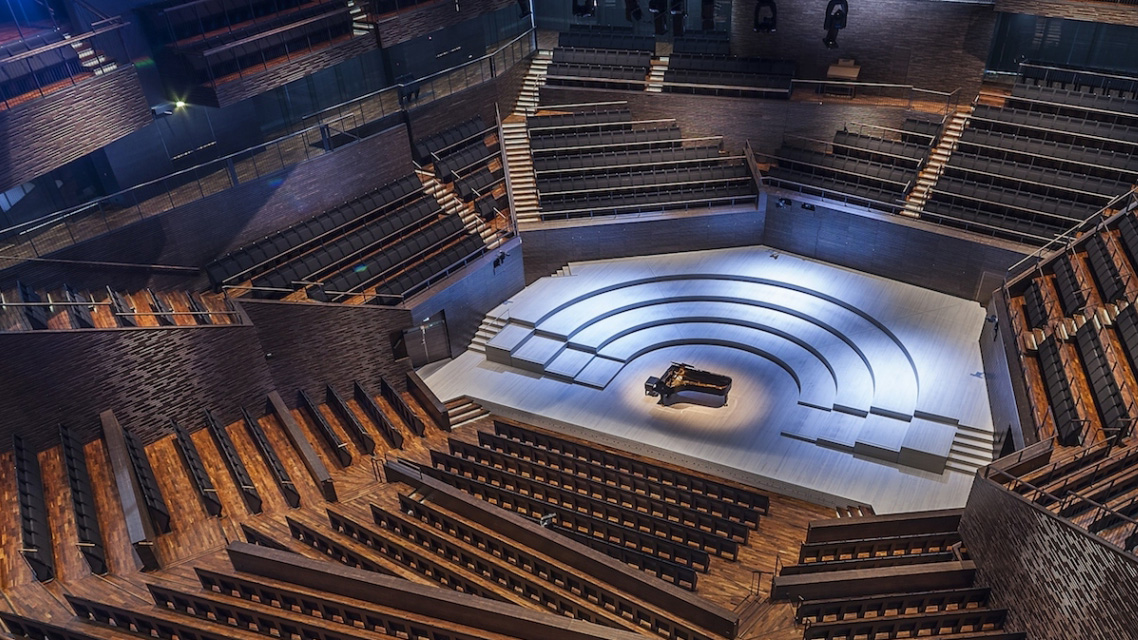 The Concert Hall, owned by Musiikkitalo and located in the middle of the building, is a versatile and modern concert hall. The Concert Hall is the largest of the Musiikkitalo concert halls, and its stage covers 283 m2.
The hall has 1704 seats, of which 478 are located on the balcony.
The acoustics inside the Concert Hall are designed especially for acoustic (i.e., unamplified) orchestral music. The hall is also suitable for popular music.
Reserving the Concert Hall for events
The use and hire of the Concert Hall is administered by Musiikkitalo. You can request an offer for the Concert Hall on the Musiikkitalo website.
Facilities and activities