R Building
The legendary building on Pohjoinen Rautatiekatu has been a central place for music studies already for several decades.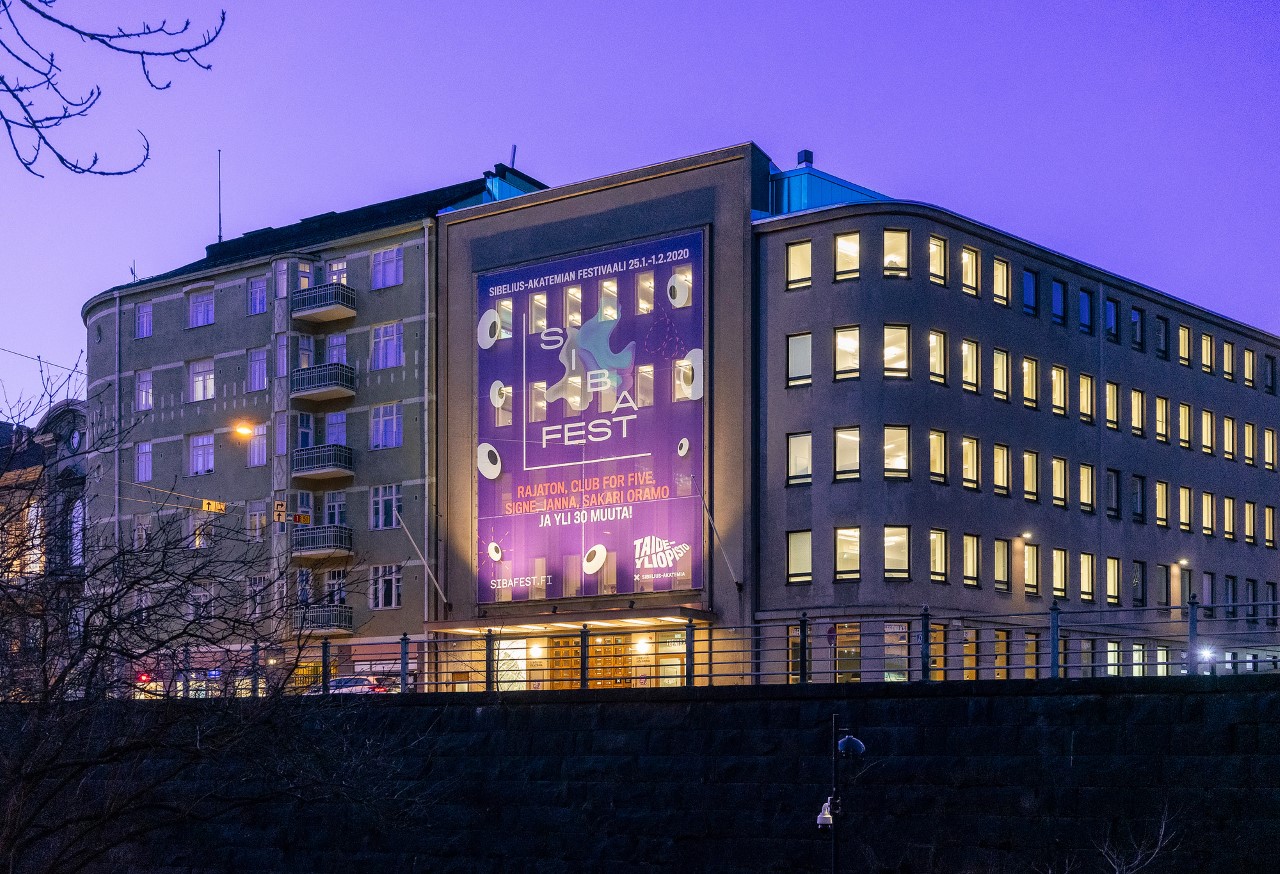 The so-called R Building is located on the Töölö Campus, right in the city centre of Helsinki. The building houses a 647-seat Concert Hall, a 125-seat Chamber Music Hall and a 70-seat Early Music Hall. In addition to the concert halls, the building has computer music and recording studios that are equipped with high-standard technology as well as classrooms and practice rooms. There is also a café where art enthusiasts can meet up to enjoy a light lunch or snacks. The café is open for concert-goers in the evenings.
The building was completed in 1930, and it was designed by architect Eino Forsman. In 2019, the building underwent a renovation that restored the original appearance and acoustics.
Facilities in R building
Concert Hall
Chamber Music Hall
Pikkusali
Café Feeniks
Töölö campus