Responsible employer
A thriving and diverse community is the foundation of our responsible work culture.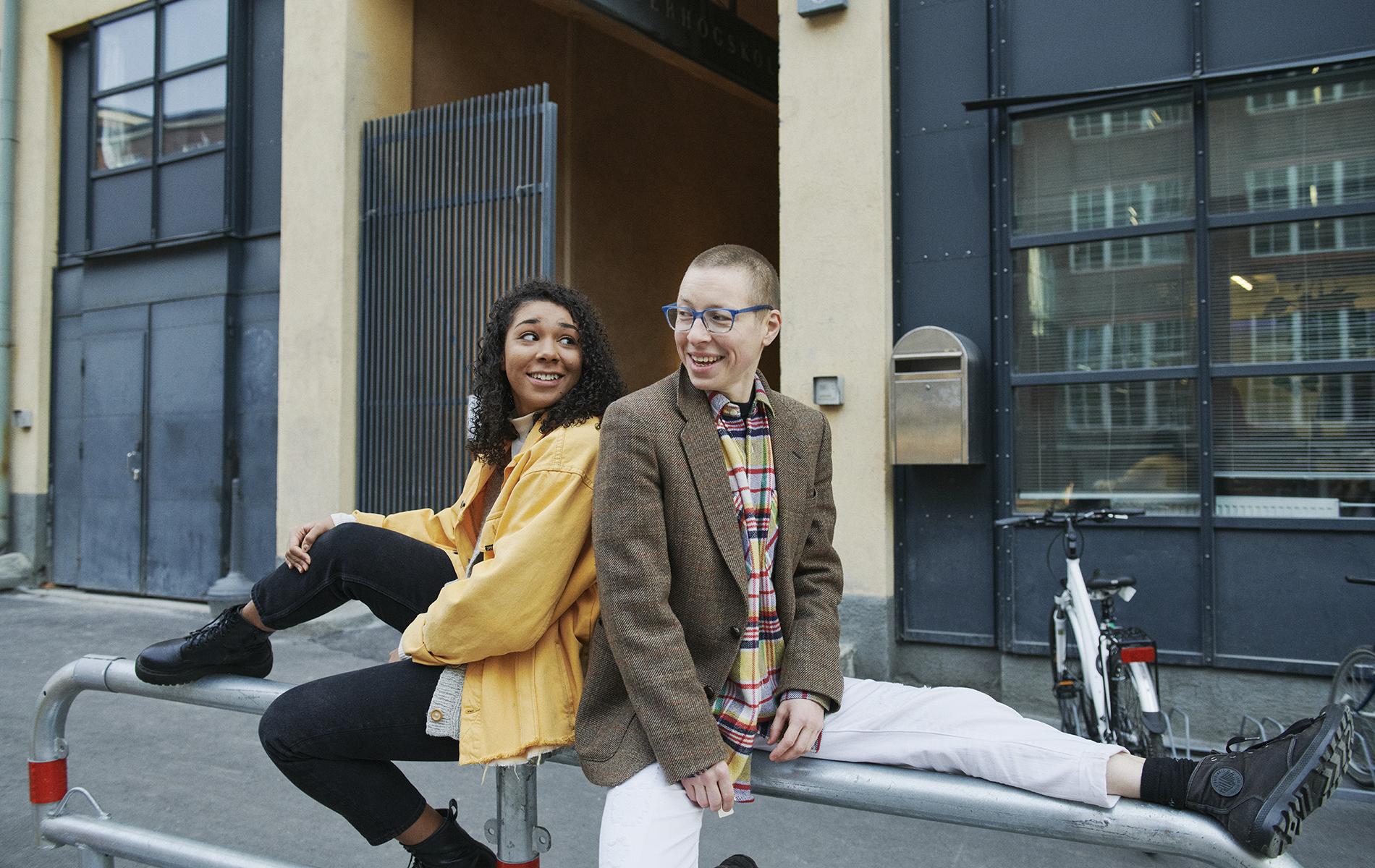 A strong foundation of values
As a responsible employer, we put effort into ensuring our staff's wellbeing and regard diversity as a genuine resource that supports our community. Our activities and responsibility measures are driven by the university's strategy, HR policy and our values, which are skill, courage and openness.
Surveys show that our employees are satisfied and motivated
We conduct surveys on a regular basis to stay informed on the wellbeing and coping resources of our staff. Based on the employee survey from 2021, the members of the Uniarts Helsinki community are satisfied and highly motivated. Our staff members feel that they have broad opportunities to utilise their competence.
We received special thanks for our supervisor work, which is an area that we have focused on in the past few years. Our employees feel that their supervisors encourage them to take initiative and responsibility and develop their work. They also feel that they are treated in an equal and fair manner. Our supervisors know how to take diversity into consideration in teamwork.
Our HR policy promotes a bold and responsible work culture
Our HR policy has been compiled based on clear and transparent guidelines that guarantee that our organisation is responsible and equal. Having a bold and responsible work culture means the following things:
We are free to experiment
Sharing knowledge and skills is an integral part of our work culture. We believe that mistakes are not something to be scared of but something we can learn from. Our responsible work culture means that everyone respects and appreciates each other.
Wellbeing at work is essential
We support the wellbeing and coping resources of our staff through versatile employee benefits, coaching, work counselling and the permission to spend one hour of weekly working time on activities that improve their personal wellbeing. We encourage visits to a museum or a theatre, for example!
We believe that we can contribute to employees' wellbeing resources through good supervisor work. That is why we have invested in supervisor training, in particular, in the past few years.
We have clear guidelines for challenging situations
We have a zero-tolerance policy towards inappropriate behaviour, and we take matters that jeopardise employees' wellbeing at work seriously. We apply a model for early support that encourages our employees and supervisors to bring up their concern if they notice that something threatens a person's wellbeing at work.
We react to inappropriate behaviour immediately and handle the situation in accordance with the established guidelines. This process has been described in our guidelines for dealing with conflict. We have designated contact persons who staff and students can contact in case they face harassment. It is also possible to give feedback anonymously through our electronic feedback channels.
Transparent recruitment leads to the best staff
Our professional, open and transparent recruitment processes ensure that the university employs the best staff possible. Recruitment processes are implemented in accordance with the HR plan that is updated on a yearly basis in accordance with the principles of Uniarts Helsinki's strategy. Recruitments are handled according to standard recruitment processes.
We put effort into our induction processes
We have a well-thought-out induction process that helps new employees integrate themselves in our workplace community. Each new employee follows an induction plan in their first weeks of work. During this time, we provide them with information on their work duties and team members, organisation, HR policies, the university's quality system, work safety and use of facilities.
In addition to individually tailored induction, we also organise university-level induction events where we go through the university's strategy and organisational structure through team presentations.