Saastamoinen Keynote: Sonia Boyce
Sonia Boyce, winner of the Venice Biennale's Golden Lion prize, will give a lecture in Helsinki on 14 September.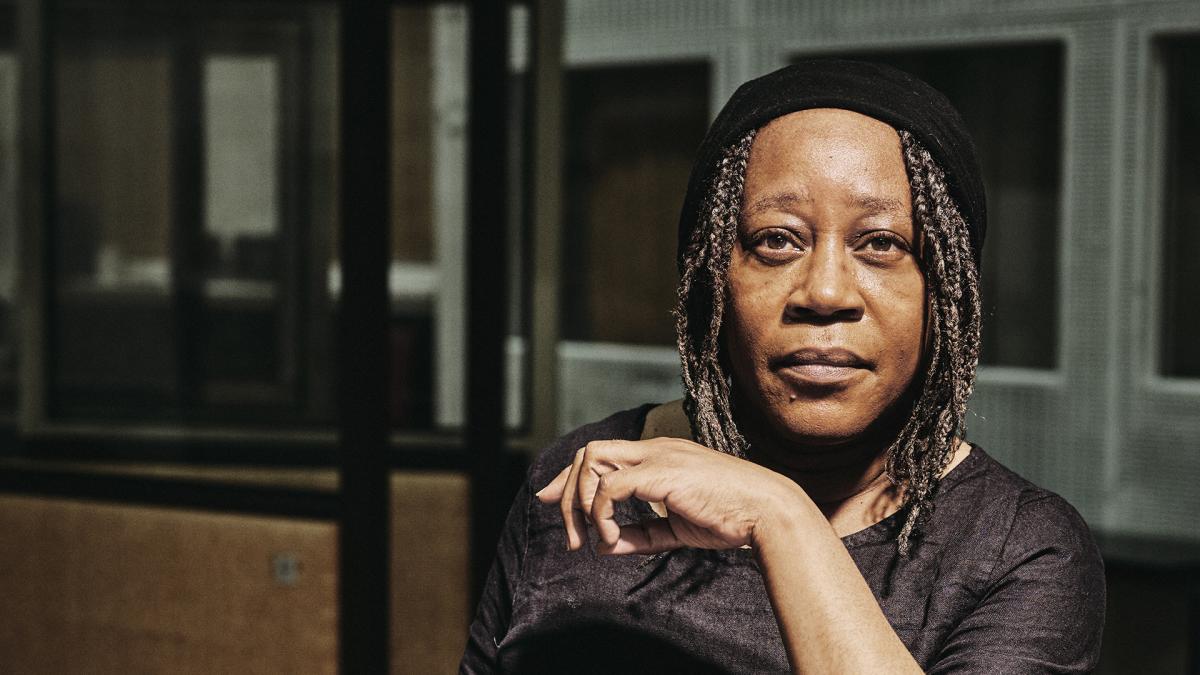 Sonia Boyce (b. 1962) is an award-winning, London-based artist who came to prominence in the 1980s as a key figure in the burgeoning Black Arts Movement in Britain. Through her figurative pastel drawings and photo collages, she addressed the issues of race and gender. In many ways, Boyce has been a trailblazer – for example, in 1987, she became the first Black-British female artist whose works were acquired by Tate.
Since then, collaborative and inclusive approaches and improvisation have begun to play an increasingly important role in Boyce's practice, which consequently questions the concept of artistic authorship. In her works, people are brought together in dynamic, social situations that encourage them to speak, sing or move in relation to the past and present. Boyce's practice incorporates performance, moving image, photography, drawings, print and sound. Her art has been characterised as being thoroughly inclusive, generous and experimental. Consistently, her works deal with the question of how people could learn to live with difference.
For nearly forty years, Boyce has worked in art schools and other academic contexts as a teacher and researcher. Her three-year research project at the University of the Arts London culminated with the BBC documentary Whoever Heard of a Black Artist? Britain's Hidden Art History (2018), which turned the spotlight on artists with African and Asian descent who have long been overlooked in the history of British art.
Boyce represents Britain in this year's Venice Biennale and won the Golden Lion for the Best National Participation. She is a member of the Royal Academy of Arts in London, and she has been awarded the title of OBE (Officer of the Order of the British Empire).
The lecture series features eminent international artists and experts
Boyce's visit is part of the fine arts internationalisation programme launched by the Academy of Fine Arts and the Saastamoinen Foundation in 2014, which, in addition to lectures, includes international mentoring and residency activities for master's students and alumni of the academy.
The lecture by Boyce will be the sixth Keynote lecture organised by Uniarts Helsinki's Academy of Fine Arts and the Saastamoinen Foundation. Speakers at the annual lecture event are internationally important figures in the arts.
The series was opened in January 2016 by Okwui Enwezor, director of Haus der Kunst in Munich and the curator of the 2015 Venice Biennale. In 2017, the lecture was given by artist duo Elmgreen & Dragset, curators of the 2017 Istanbul Biennale. In 2018, the guest lecturer was Adam Szymczyk, who has worked, for example, as the artistic director of Documenta 14. The 2019 lecture was held by Martha Rosler, a US-born pioneer in feminist art, and the 2020 lecture was given by Andrea Giunta, an esteemed expert in Latin American art and the chief curator of the Mercosul biennial in 2020.