Public examination of the doctoral degree of Tuula Jääskeläinen
Title of the doctoral dissertation: Music students' experiences of workload, stress, and coping in higher education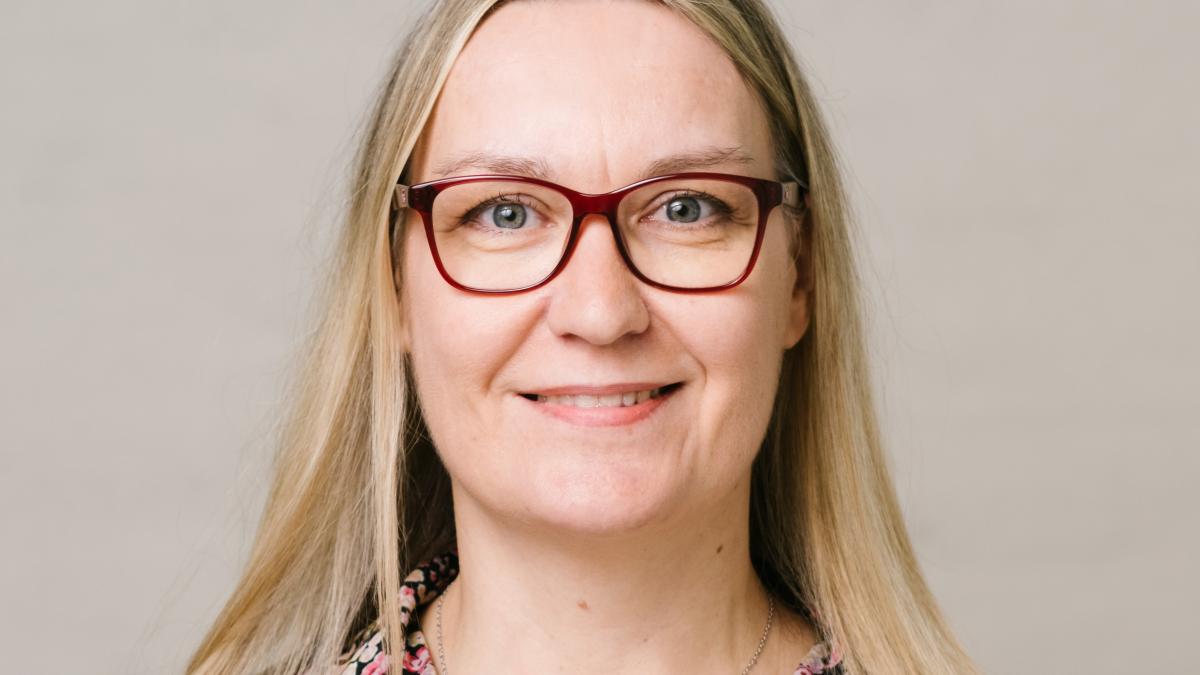 Opponent: Professor Biranda Ford (Guildhall School of Music and Drama, UK)
Examiners of the doctoral dissertation: Professor Biranda Ford (Guildhall School of Music and Drama, UK) and Professor Andrea Creech (McGill University, Canada)
Custos: Docent, Dr. Guadalupe López-Íñiguez, Sibelius Academy of the University of the Arts Helsinki
Programme
Opening of the public examination
Lectio praecursoria
Statement of the Opponent
Examination of the dissertation
Closing statement of the Opponent
Audience questions
Closing of the public examination
Abstract
Over the past decades, the practices and policies of higher music education have been shaped by the rapid global changes affecting curricula, pedagogies, and students' employability. At the same time, the rates of psychological distress and illness among students have been rising. Thus, higher music education institutions urgently need to understand music students' experiences of workload, stress, and coping in order to support their learning, well-being, and future careers. Music students' studying experiences differ from other students' experiences, as part of studying music has specific characteristics deriving from the traditional master-apprentice model, such as one-to-one tuition, practising, and performing. As part of the cross-national Music Student Workload project in Finland and the United Kingdom, this article-based doctoral dissertation investigates music students' experienced workload, stress, and coping.
The four international peer-reviewed publications included here report on and synthesise the explanatory stage of the research project. Extended meta-ethnography was used to synthesise 29 qualitative, quantitative, and mixed methods studies in the first article, which is a systematic review of the literature on students'—and particularly music students'—experienced workload. A transcendental phenomenological approach was combined with multistrategy methodology (quantitative and qualitative) when examining music students' experienced workload and stress in connection to music students' use of proactive coping styles in the second article, and in connection to music students' life and livelihoods in the third article. A qualitative methodology was used in the fourth article, which recommends tools that teachers can use to support music students in managing and coping with their experienced workload. In the second, third, and fourth articles the data consisted of responses to the Workload, Stress, and Coping questionnaire from a total of 155 music students (108 in Finland and 47 in the United Kingdom), of which 29 participated in subsequent interviews.
The results and findings were synthesised to make recommendations for students, teachers, administrators, and student health and well-being services as to how to deal with music students' workload. It is recommended that good practices should be identified to support music students' proactive coping skills in higher music education institutions. It is also crucial to find solutions to the unequal workload and stress experiences between low-income and well-off students, different genders, and different study programmes. In addition, teachers' continuing professional development must be ensured, particularly in learner-centred pedagogical approaches.
This dissertation recommends investments in longitudinal, cross-cultural, and interventional research on music students' experiences that can inform educational policies and pedagogical practices in higher music education. Furthermore, specific challenges and resources associated with music students' coping with workload and stress should be acknowledged in general educational theories concerning students' workload.
About the candidate
Tuula Jääskeläinen holds a master's degree in education from the University of Lapland, and a general teacher qualification in University Arts Pedagogy from the University of the Arts Helsinki (Uniarts). She has a long career in higher education administration. She has worked as a planning officer, head of academic affairs, and university pedagogy lecturer (University of Helsinki); as a senior advisor, head of academic development, and coordinator (Uniarts); and as a planning officer (Aalto University).
In addition to her full-time work in higher education administration, Jääskeläinen has been a doctoral researcher since 2013 in the Faculty of Music Education, Jazz, and Folk Music at the Sibelius Academy (Uniarts). She has also been affiliated with the Center for Educational Research and Academic Development in the Arts (CERADA) and The Arts as Public Service: Strategic Steps Towards Equality (ArtsEqual) research initiative. During 2018 she was a doctoral exchange student in the Queensland Conservatorium, Griffith University, Australia, and in the Royal Northern College of Music, the United Kingdom. As part of her doctoral studies, she has studied International Law and Human Rights minor studies at the Institute for Human Rights, Åbo Akademi University. She received a Best Doctoral Student Award at the 3rd International Conference on Higher Education Advances (HEAd'17) in Spain, and a Graduate Student Award at the 8th International Symposium on Performance Science (ISPS'21 online) in Canada.
Jääskeläinen has been a teacher in general pedagogy courses and in human rights education lectures at Uniarts, and in the academic learning skills course at Aalto University. Jääskeläinen became interested in programming while studying statistical analysis courses as part of her doctoral studies. This led to a career change from higher education to business technology, and currently she is working as an analyst at Sofigate, Finland.
More information
Tuula Jääskeläinen
tuula.jaaskelainen@uniarts.fi