Online event: Pub­lic de­fence of the doc­toral dis­ser­ta­tion of Samuli Korkalainen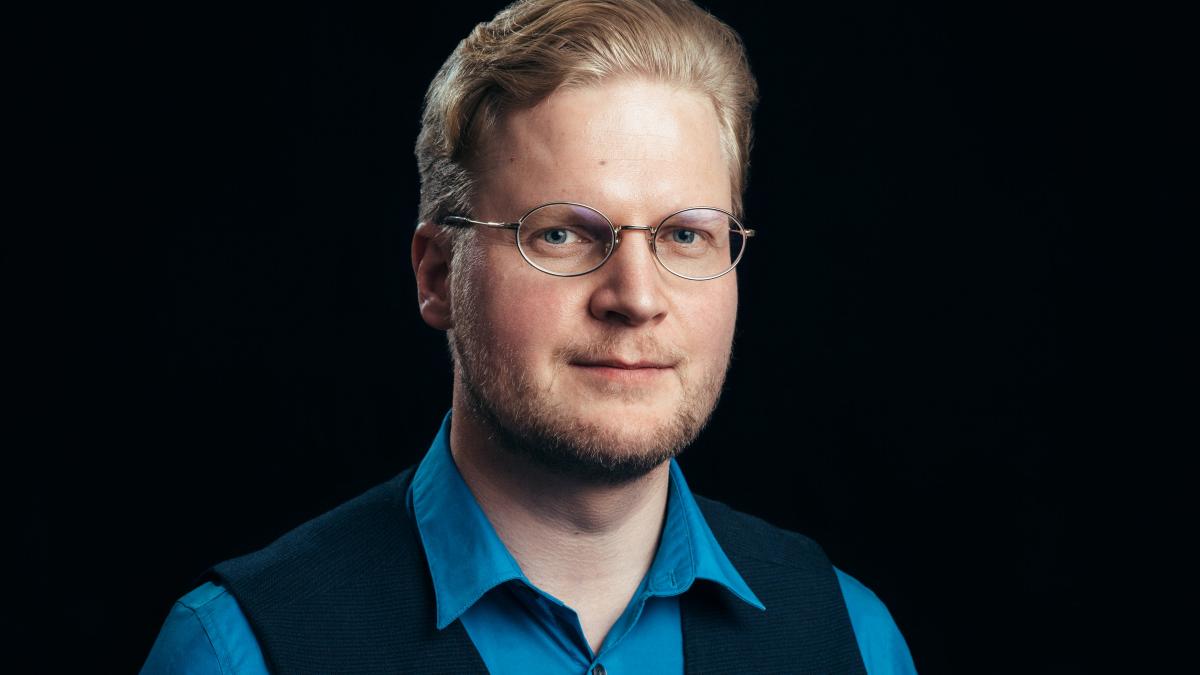 Title of the dissertation: The Standardisation of Lutheran Congregational Singing and Liturgical Melodies in Nineteenth-Century Finland and Ingria
Opponent: Prof. PhD, Mattias Lundberg, Uppsala University
Examiners of the dissertation: Professor, PhD, Mattias Lundberg, Uppsala University, and University Researcher, DTh, Päivi Salmesvuori, University of Helsinki
Chair: University Lecturer, DMus, Jorma Hannikainen, Sibelius Academy, University of the Arts Helsinki
Live streaming: Olli Ovaskainen
Programme
Opening of the Public Defense
Lectio praecursoria
Statement of the Opponent
Examination of the Dissertation
Closing Statement of the Opponent
Discussion
Closing of the Public Defense
Abstract
This study focuses on attempts to standardise Lutheran congregational singing and liturgical melodies in nineteenth-century Finland and Ingria. The research question is how and why congregational singing was standardised both in general and in liturgical melodies in particular. The purpose of the study is to gain a deeper understanding of the philosophical, theological, political and societal background of the standardisation process as well as the interaction between congregational singing and other (music) culture. The key concepts are standardisation, congregational singing and liturgical melodies.

The method of this study is a close and critical reading of sources. Rather than strictly following one particular theory, the author applied many different theories and theoretical trends. The main research perspectives are local, translocal and transnational which are used to open up the nature of dynamic contexts and to analyse different levels of the process of standardising congregational singing and liturgical melodies. This study is based on printed and hand-written primary source materials, including hand-written chorale books and altogether twenty-two printed collections of liturgical melodies published in Finland and two in Ingria. The secondary source material was applied to provide the liturgical, cultural, administrative and political context in which these documents appeared.

There are three main chapters in the thesis. Firstly, the author digs into the thoughts and ideas that created the inspiration for standardising congregational singing; this includes the aesthetics of Romantic philosophy, different trends of Lutheran theology as well as political and societal changes and thoughts in nineteenth-century Finland and Ingria. From there, he turns his attention to what was done in practice; how was the standardisation process put into action, which phenomena impacted it and what kind of interaction there was between the Lutheran church and the other forms of Finnish and Ingrian (music) culture. The third main chapter focuses on the impact of the abovementioned thoughts and ideas and the process of standardising congregational singing on liturgical melodies. Local, translocal and transnational networks are evident in everything, and the use of the concept of standardisation has proved useful.
About Samuli Korkalainen
Samuli Korkalainen (b. 1979) holds a Master of Music degree from the Sibelius Academy and a Master of Theology degree from the University of Helsinki. He is also a church musician and a pastor in the Evangelical Lutheran Church of Finland, as well as a member of the board of The Finnish Society for Hymnology and Liturgy. Korkalainen has published four peer-reviewed articles and is one of the editors of an anthology which will be published in May. He has been a member in organising committees of two international conferences in Finland and delivered papers on many seminars and conferences in Finland and abroad.
Contact information
Samuli Korkalainen
samuli.korkalainen@uniarts.fi