Olga Heik­ki­lä – Pu­he­lau­lun uu­det ra­jat
In Olga Heikkilä's fourth postgraduate concert, Heikkilä debuts spoken singing pieces she has ordered from contemporary composers.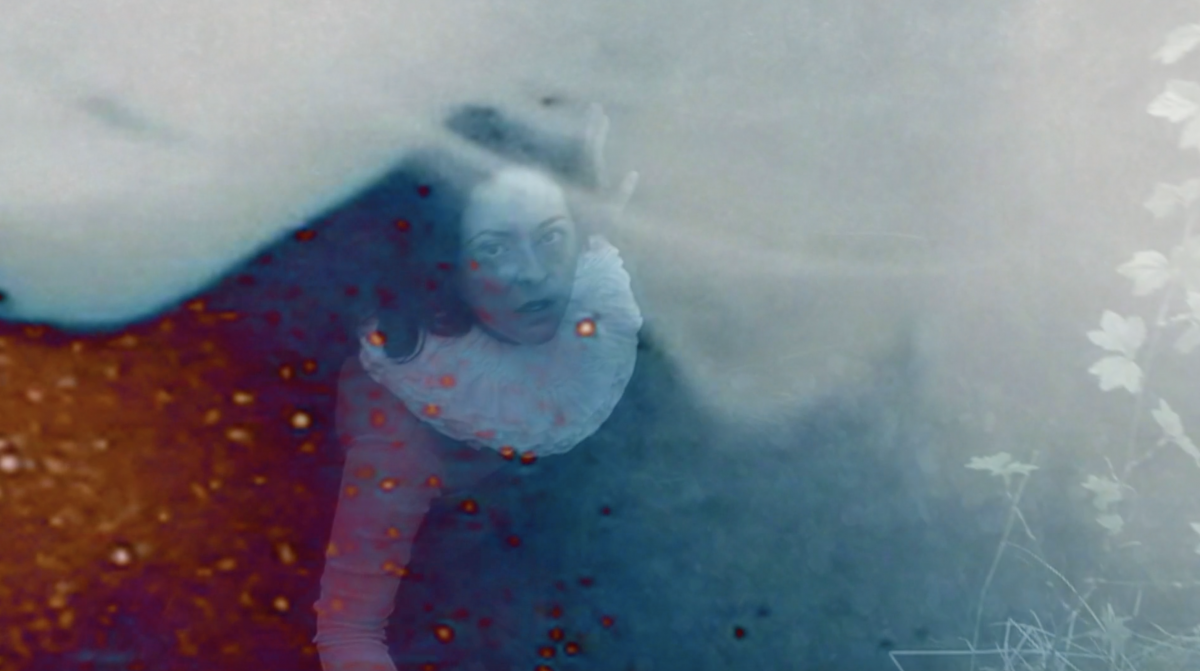 Olga Heikkilä's artistic doctoral degree "À tour de Pierrot lunaire" examines the borderlands between speaking and singing, and its doctoral graduation concert series showcases the development of spoken singing from the end of the 19th century to the beginning of the 21st century.
From the beginning, spoken singing has been an effect that has been mainly of interest to singers, whether their background was in the tradition of melodrama, cabaret or purely classical vocal music. Olga Heikkilä's investigative audio-visual work Rajakäyntiä (2020) is a three-part auditory improvision produced acoustically with the singer's voice for the poems of Joni Pyysalo. Rajankäyntiä musically examines the journey of a performing artist to themselves, and on the other hand, the theme of death in the world shackled by the coronavirus pandemic.
Programme
Mikko Nisula's melodeclamation Orpheus's songs [Песни Орфея] (2019) has been composed for Orphic hymns that were born of a mystery religion called Orphism a few centuries before the Common Era. Orpheus's songs address the universe by combining ordinary speech, speech with pitch, spoken singing and vocal music with the sound of flute, clarinet, accordion and percussion.
Osmo Tapio Räihälä's four-part vocal music series Raja (2021) on Riina Katajavuori's poems will take you to the limits in many ways: sometimes you find yourself at the border of speech and singing, then in microtonality, between the steps. The piece composed for a singer and the trio of French horn, violin and piano also asks us what makes us different from each other.
Miika Hyytiäinen's Mytomato (2022) for a soprano, piano and electronics is a lovable and a little scary portrait(amaton) of Lied art, video, experimental musical theatre and ketchup. Mytomato was inspired by George Perec's funny tomatographic "research" of soprano voices as a function of tomatoes. Olga Heikkilä's voice, body, sense of humour and cv have served as the starting point and theme for the entire piece.
The shocking texts of Ville Raasakka's Steam Engine (2022) are historical documents on steam engines, coal mining and coal burning in Britain between 1661 and 1842. Mass production of steam engines is considered the starting point of climate change in environmental research. In the composition, the mechanical sounds of steam engines meet the sensitive expression of baroque music.
Programme
Osmo Tapio Räihälä: Rajat
Mikko Nisula: Orfeuksen lauluja
Miika Hyytiäinen: Mytomato
Ville Raasakka: Steam Engine
Olga Heikkilä: Rajakäyntiä
Performers
Olga Heikkilä, vocals
Kirill Kozlovski, cembalo and piano
Maria Puusaari, I violin
Anna-Maria Huohvanainen, II violin
Ida Kosonen, viola
Pinja Nuñes, cello
Niko Kumpuvaara, accordion
Lucy Abrams-Husso, clarinet
Malla Vivolin, flute
Jukka Harju, French horn
Tiia Toivanen, percussion
Additional information: Matti Leisma, matti.leisma@uniarts.fi
Full programme and performers in Finnish.
Mannerheimintie renovation project
Mannerheimintie renovation project will begin on March 6th between the Postikatu and Runeberginkatu streets.
Access to the Musiikkitalo from the direction of Mannerheimintie will be difficult. We recommend that you allow enough time for your arrival and use the entrance on the side of Kansalaistori if possible. According to current information, the entrance to Mannerheimintie will also remain in use throughout the renovation, but pedestrian routes can be challenging at times.
We recommend following the official information channels of the renovation project, where you can find the most up-to-date information.