Mia Seppälä: Updating the Seascape
The event is a part of Uniarts Helsinki's fourth Research Pavilion, taking place in Hietsun Paviljonki and its surroundings in Helsinki 5 June – 29 August 2021.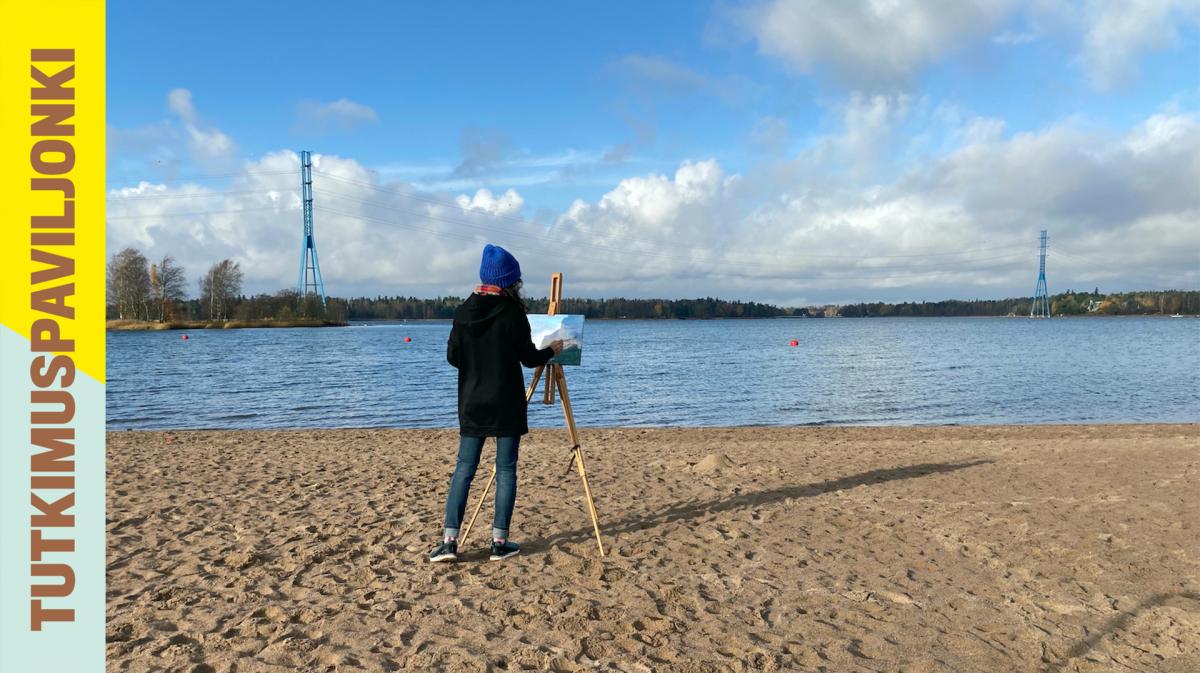 Updating the Seascape is a workshop and exhibition to observe the interactions of environment, physical image and mental image. The exhibition on 5-13 June bases on the workshop in which participants will use artist-researcher Mia Seppälä's off painting method. Work will continue in the Ateljé hall of the pavilion, where the exhibition will be built based on the material obtained from the workshop.
The workshop Updating the Seascape will be held on 5 June at 12-3pm. No previous experience on painting is required and the tools will be available in the workshop. Registration for the workshop will take place between 24 May and 4 June 2021 by sending one's contact information to: mia.b.seppala@uniarts.fi. The number of participants is eight persons.
During the opening week, the Research Pavilion venue is open to public also on Monday 7 June 15-18.
Research Pavilion #4: Helsinki
Fine arts, concerts, performances, workshops and discussions with an inquiring mindset – welcome to the Uniarts Helsinki Research Pavilion to see and experience what artistic research is all about. Previously arranged in connection with the Venice Biennale, this time the Pavilion will gather artist-researchers to Hietsu in Helsinki.
Uniarts Helsinki's fourth Research Pavilion will be organised with the support of the Louise and Göran Ehrnrooth Foundation.