Mia Heikkinen – Women's Room vol. II
Mia Heikkinen's first postgraduate concert.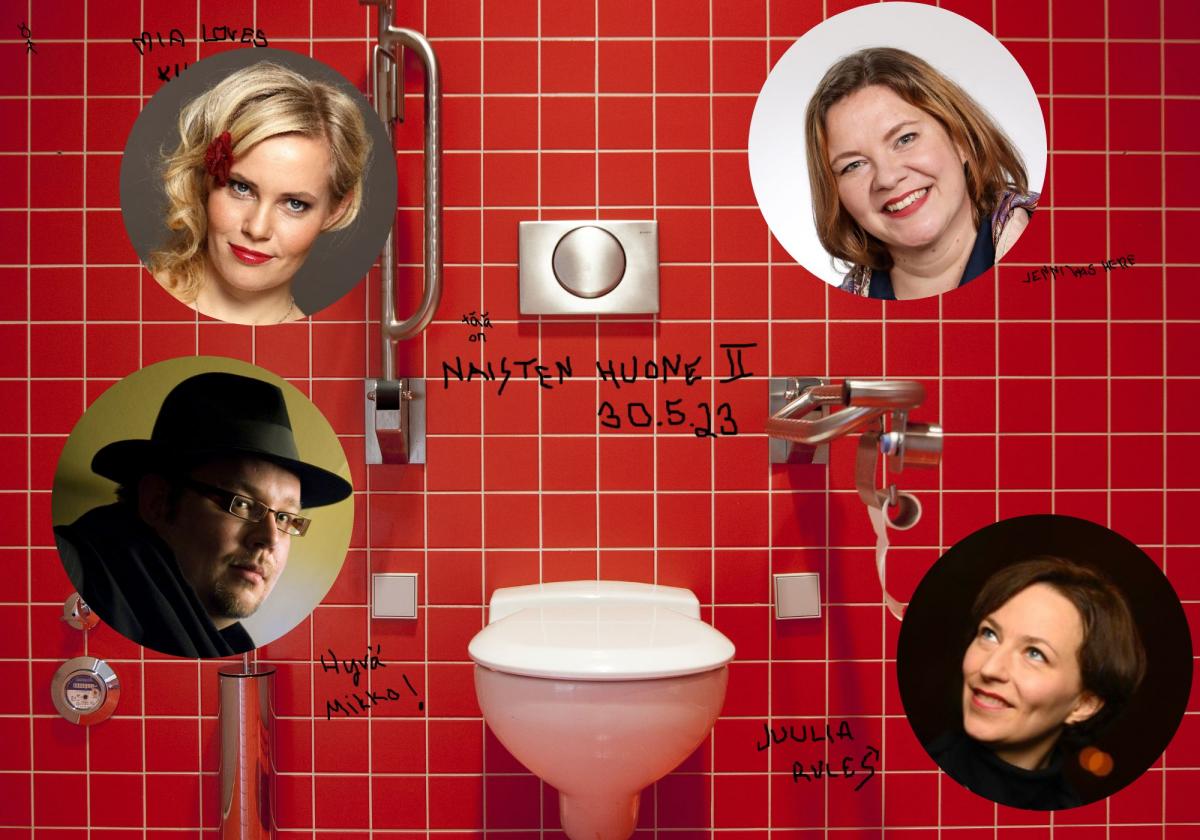 In her first postgraduate concert, Mia Heikkinen examines how an operatic performance can be created instantly through improvisation and the elements that create comedy in such situations.
Being able to live in the moment, seizing on impulses and connecting with other perfomers are essential aspects of improvisation. The performers seize their first impulse musically, in terms of expression and textually. Because everything is unpredictable and spontaneous, the end result is often unintentional comedy. What makes the audience laugh?
Women's Room vol.II II is a performance crafted together with the audience. The characters up on the stage and the plot twists are determined by audience request. Do characters have different comedic shades depending on the music style, since the music styles are also chosen by the audience? How do different music styles affect the birth of comedy?
Performers
Improv! Operatic improvisation ensemble
Mia Heikkinen, soprano
Jenni Lättilä, soprano
Mikko Helenius, piano
Juulia Tapola, host
Additional information: Matti Leisma, matti.leisma@uniarts.fi
Mannerheimintie renovation project
Mannerheimintie renovation project will begin on March 6th between the Postikatu and Runeberginkatu streets.
Access to the Musiikkitalo from the direction of Mannerheimintie will be difficult. We recommend that you allow enough time for your arrival and use the entrance on the side of Kansalaistori if possible. According to current information, the entrance to Mannerheimintie will also remain in use throughout the renovation, but pedestrian routes can be challenging at times.
We recommend following the official information channels of the renovation project, where you can find the most up-to-date information.