Magnus Quaife appointed as professor of fine art pedagogy – 750,000 euros from the Academy of Finland for research profiling
The five-year professorship is based at the Academy of Fine Arts and funded by the Saastamoinen Foundation. The profile funding from the Academy of Finland has been allocated to the research of artist pedagogy for the whole university.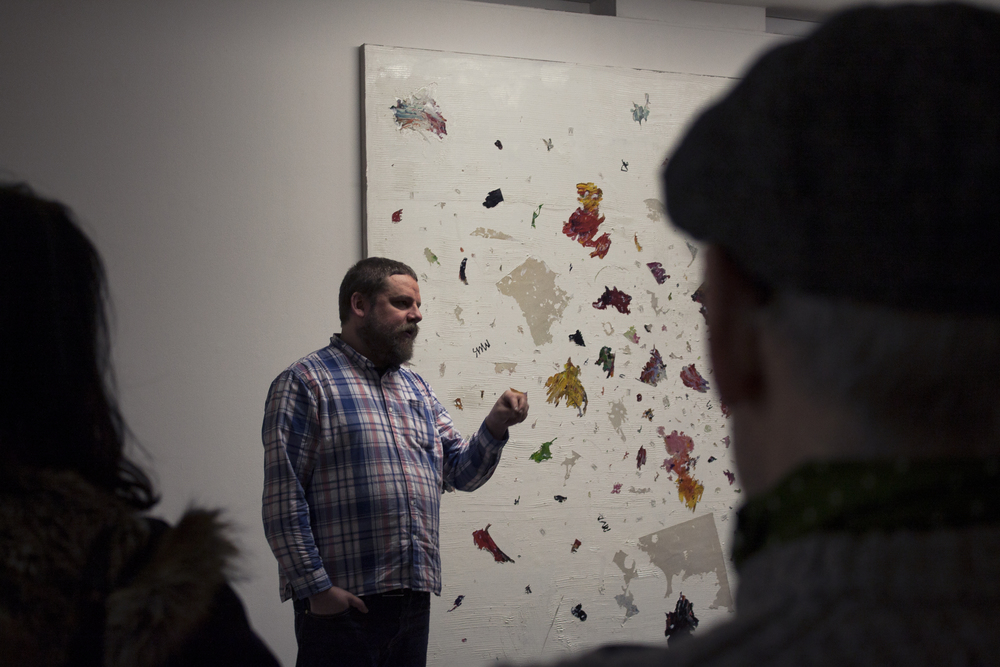 The University of the Arts Helsinki (Uniarts Helsinki) has established university pedagogy in the arts and research into the education of artists as the new cores of its research profile. The Academy of Finland has allocated a total of 750,000 euros to the new research profile area for the years 2021–26.
"Research into the education of artists has been recognised internationally as a new and emerging research field that interests arts universities," says Uniarts Helsinki's Vice Rector for Research Jaana Erkkilä-Hill.
She finds that this emergence can be compared with the way artistic research started to break ground in academic contexts about twenty years ago.
"We need an artist-based approach for examining questions of art pedagogy, and what could be a better research environment for this exploration than Uniarts Helsinki?"
A unique and timely post
The new professorship will focus on research into the higher education of professional artists, in particular. As far as is known, the professorship is, in fact, the first of its kind in the world.
The appointee, UK-born Magnus Quaife has considerable experience of academic leadership and of teaching fine arts across disciplines and at all levels within higher education. He has worked at Manchester School of Art for over 15 years in various positions.
"It is an honour to be taking up the role of Professor of Fine Art Pedagogy at Uniarts Helsinki and a fascinating time to be doing so, as Kuva+, the new building on the Sörnäinen Campus, prepares to open in 2021," Quaife notes.
He finds the post both unique and timely.
"It is significant in offering the possibility of a sustained period of research and establishing new knowledge at a time when studio-based teaching has faced incredible challenges because of the global pandemic."
Quaife received a PhD from the Manchester Institute for Research in Art and Design, a Master's Degree in Fine Art from Manchester School of Art, and a BA in Painting from Chelsea College of Art and Design.
Critical thinkers and agents of change
Uniarts Helsinki's Vice Rector for Research Jaana Erkkilä-Hill says that the university received numerous excellent applications for the new professorship. Magnus Quiafe received by far the best reviews and statements from the experts during the recruitment process.
"Magnus Quiafe will be a valuable addition to the Academy's teaching and research staff, which is already characteristically international. It's wonderful to get to select a trailblazer like Quiafe for this post," Erkkilä-Hill notes.
Quaife's duty as a professor is to set up a research group that will focus on university-level artist training and forge international networks in the field.
The aim is to examine how artists educate future artists, what kind of pedagogy artists apply and what kind of theory is produced in teaching that is based on experimental practices in the field.
"The research will draw on the experience and perspectives of artists, students, and educators to better understand the transformative potential of art school education," Quaife says.
According to Quaife, questions of the purpose of art school education are as pressing as they ever have been.
"How can art schools continue to produce critical thinkers, cultural leaders, and agents of change who are capable of contributing to the solutions and altering the way we see the world?"
A conceptual artist and an archaeologist of the contemporary
Quaife is a conceptual artist interested in painting. His artistic practice has been described as being connected through an approach that is akin to an archaeology of the modern and contemporary.
He is a founding director of the organisation Teaching Painting, which explores teaching methods connected to painting in higher education. The organisation develops networks of artists and educators and conducts research, arranges conferences, and releases publications.
Quaife has been a visiting lecturer at the Guangzhou Academy of Fine Art in China, Glasgow School of Art, York St John University, and the University of Lincoln.