International stars of Lied conquer the Sibelius Academy in 2023-2024
In the upcoming academic year, some of the world's prominent Lied professionals will visit the Sibelius Academy to teach student duos as part of the International Visitor Programme.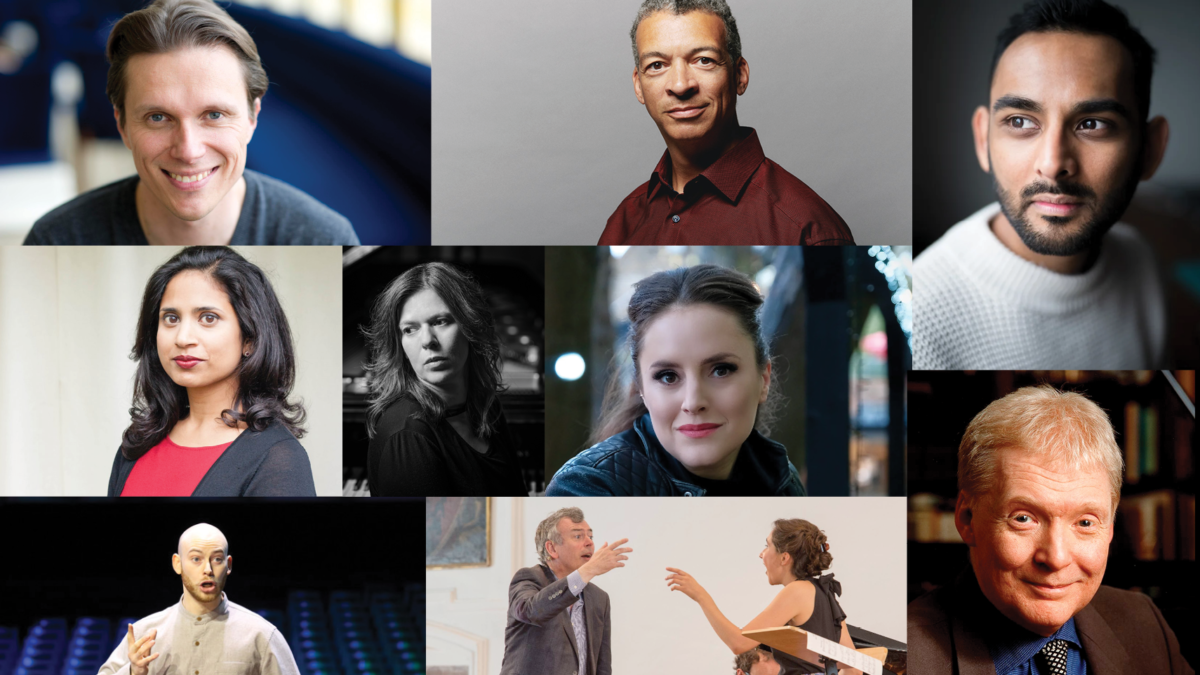 "Eight Lied duos will participate in a year-long course that concludes in a closing recital at the British Embassy in Helsinki," says Keval Shah, Sibelius Academy Lecturer of Lied and coordinator of the course.
The range of visiting artists includes highly established figures in the Lied world, for example pianist Graham Johnson, who has exerted an enormous influence on song, across decades of an international career, as well as younger artists who are building their careers in the 21st century.
"Professor Natasha Loges will focus on helping the students to uncover 'forgotten' composers, showing them how to apply different research methodologies in different situations, and exposing our students to a wealth of repertoire that is still waiting to be uncovered by them," Shah says.
Other esteemed visitors in the programme are Lydia Brown, Malcom Martineau, Topi Lehtipuu, Louise Alder, Theodore Platt and Roderick Williams.
Shah says that one of the aims of the series is to bring Sibelius Academy students into contact with a wide range of specialists in the field: pianists, singers, musicologists, and people involved in the curation, direction, production and funding of festivals, concert series and projects.
Themes of the course include French Song, German Lied, English song, curation and pitching to festival directors, and developing repertoire research and programming skills.
International professionals bringing skills from the working life
Much of the musical work that will take place on this course builds on the work that takes place regularly in the Sibelius Academy. However, the initial idea of the International Visitor Programme is also to bring new ideas and room for improvement to the artistic skills of the future professionals – for example, skills in creative programming, repertoire research and the formation of authentic and individual artistic voices.
"I see huge benefit in supporting our students in developing their own creative voice, and providing spaces in which they can take artistic ownership and grow in their own manner," Shah explains.
Students welcome international influences with open arms
Shah has noticed that the students are hungry for opportunities to work with new teachers, and to get ideas from artists operating in different cultures and practices. This allows them to hone their skills and develop as artists in an environment which is rich in ideas and influences.
The upcoming Lied cooperation also allows the students to see some of the visiting artists live in concert in cooperation with Helsinki Seriös chamber music series.
"I am pleased that our students want to grab the opportunities to have contact with artists and educators of such prominence! The performance and appreciation of song is modulating in these early decades of the 21st century, and I think it is encumbent on us as educators to ensure that our students are involved in this evolution – it means that the art form is truly living, and that's exciting!," Shah rejoices.
International visitor programme
Teaching visits are part of the International Visitor program launched at the Sibelius Academy, University of the Arts in 2019. It complements the regular bachelor's and master's studies offered by the Sibelius Academy by inviting artists who represent the highest talent level of their respective fields to come and teach in Finland. The distinguished visiting artists work alongside students and teachers at the Sibelius Academy mainly in periods of one year or two years at a time. The international visitor programme has been supported by the Jane and Aatos Erkko foundation and Jenny and Antti Wihuri foundation.
Read more news about our international visitor programme