Meet the artist: Visiting Professor Andreas Schmidt
"The most important task of a musician is to convey the importance of music, art and culture"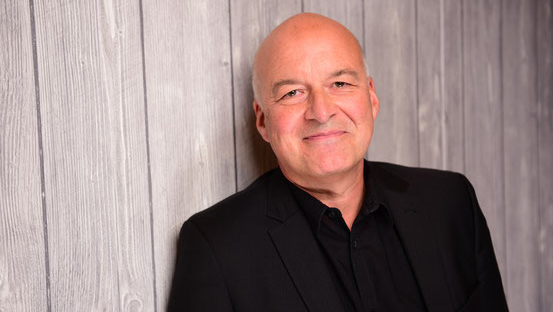 German bass baritone, Lied singer Andreas Schmidt is one of the international visiting professors invited to the Sibelius Academy of Uniarts Helsinki. He didn't originally plan to become a music professional and instead wanted to study law and keep music as a beloved hobby. However, he found a deeper connection to his own voice when attending a music school and then jumped into the rabbit hole, and has not yet risen from the wonderland.
Schmidt feels that in order to be open to the possibilities of the music industry, students must accept the risk – or even the probability – of failure. Self-confidence is about making choices that have no guarantees of success.
"A musician needs to feel comfortable in the risk zone to find the most beautiful sounds. However, if you want to become a musician, it might be a good idea to develop an alternative career plan, as well, so that you can be sure that life will continue, even if taking risks does not pay off."
Schmidt estimates that one of the biggest challenges as a singer is the constant vulnerability. He believes that the opportunities offered to a musician are like gifts: they cannot be earned.
"A musician can't know for sure what gigs will be given to him. Therefore, I do not think that career planning is really an option. And when you can't plan, you can't expect too much either. A singer can lose their voice at any time, and that's why we should all be willing to change careers on the fly. Many masters of music end up doing something completely different than music."
One of the secrets of success is self-confidence
As a teacher, Schmidt supports students by helping them to be self-confident, to look at themselves from a distance, and to accept whatever lies ahead.
"I strive to empower students and help them accept themselves as who they are. That is the key to this profession. If you take the stage in front of thousands of people and don't trust yourself 100%, that can be seen and heard – people will feel it, even before you open your mouth."
Schmidt states that musicians influence their communities by communicating about things that people rarely think about in everyday life: they sing about humanity, its features and limitations, the spectrum of emotions, and how intense our emotions can be.
"I want to encourage students to connect with the audience. Music and the arts are powerful tools for bringing people together. Talented musicians can even make a political impact. However, the most important task of a musician is to convey to people the meaning of music, art and culture. One could say that singing is like looking for water in the desert; there, the only that thing interests you is finding something to drink. And when you finally find water, you can't get enough of it and when you drink it, you get stronger. My job is to lead the students to the source. "
Travel, perform, participate – jump on the train!
Colleagues are a huge part of a musician's professional network. Schmidt describes meeting other musicians as meeting kindred spirits: musicians feel a deep connection with other people who spend thousands of hours learning, practicing, and researching music. So what kind of tips does Schmidt give to musicians about networking?
"Perform in concerts, take part in auditions, apply to opera studios. Figuratively speaking, the train will not stop exactly at your station, and no one will come calling for you, so you need to jump in yourself. Search for open productions online. Travel to Amsterdam, Warsaw, Madrid, anywhere! Take advantage of your own educational institution to make connections. Many universities have staff that focus specifically on maintaining networks. The auditions themselves are a good opportunity to connect with professionals in the field."
Who is Andreas Schmidt?
German bass baritone, Lied singer
Born in Düsseldorf in 1960, performed in 130 international recordings
Performed in major roles in some of the biggest opera stages of the World in for example Berlin, Wien, Covent Garden, La Scala and the Metropolitan Opera 
Currently teaches at the Hochschule für Musik und Theater Munich
Visiting professor at the Sibelius Academy, Uniarts Helsinki in 2020-2022