Doctoral degree: Even in making art, artificial intelligence does not work independently
Computers are the same for the brain as a hammer is for the hand, says Dominik Schlienger-Tuomi in his doctoral thesis.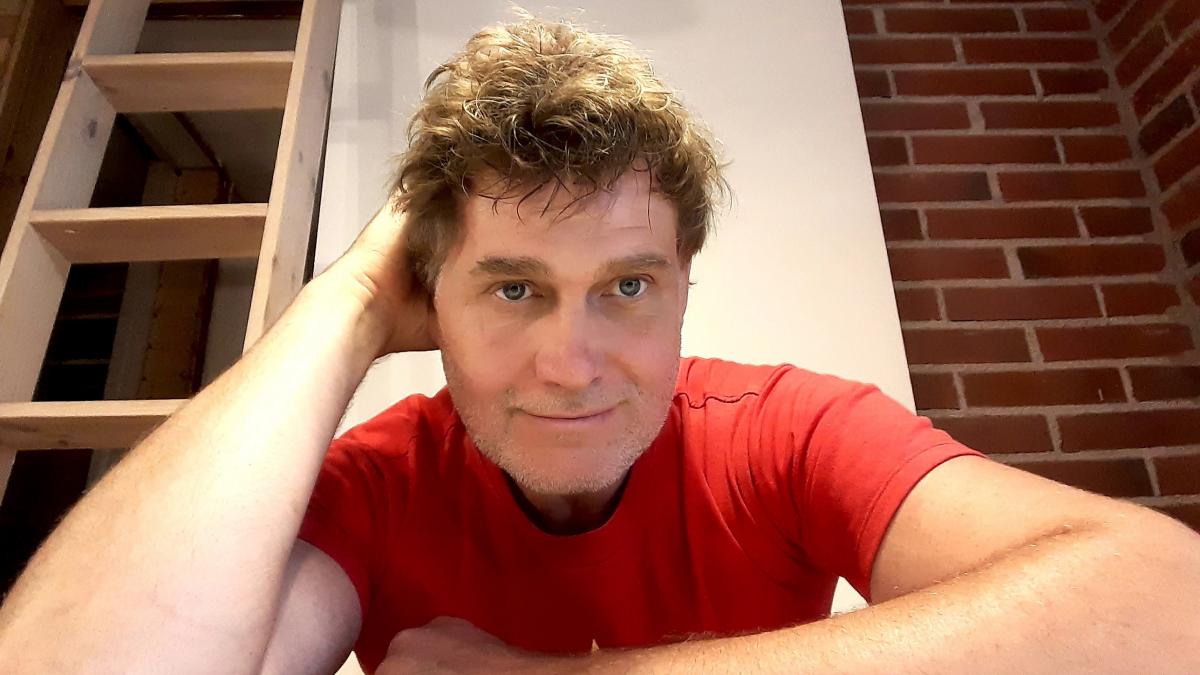 In his doctoral thesis, Dominik Schlienger-Tuomi examined the role of technology – especially artificial intelligence – in society. His interdisciplinary research links the fields of Human-Computer Interaction, music technology, artistic research, interdisciplinary improvisation, anthropology and linguistics, to science and technology studies.
"It all started from an idea for an installation where the location of a participant affects the music and sound; when a participant moves, the sound environment also changes", Schlienger-Tuomi recalls.
For his research, Schlienger-Tuomi organized several workshops between 2014 and 2018 to examine spatial interactions in musical and artistic practices through free improvisation. In collaboration with workshop participants, Schlienger-Tuomi developed an acoustic indoor positioning system (ALPS). It enables the tracking of movements and gestures of  a performer by measuring the distance between a small microphone on the performer and a number of  loudspeakers. The principle is the same as when we count the seconds between lightning and thunder to estimate how far it hit. ALPS offers an alternative to, for example, motion-capture cameras or other purpose-built tracking devices. 
"We used the system, for example, for automatic panning of non-acoustic instruments in free improvisation. In the end, however, the main focus of my research became about the role of technology and especially artificial intelligence in society."
Schlienger-Tuomi suggests that the code structures that constitute language, music, and computational machines are interconnected. Thus, machines can be understood as extensions of human cognition. He states that in our society permeated by computer languages, no machines work independently – not even so called "intelligent machines". According to Schlienger-Tuomi, computers are to the brain what a hammer is to the arm: technological extensions of bodily activity. 
"We can no longer justifiably bemoan the disenfranchisement from technology once we figure out that we are essentially constituting it. Nor can we seriously complain that so little is being done to prevent the climate crisis, if our technical activities define us. We could use participatory improvisation practices as a way to organize our community. Machines are dependent on the society that forms them. Technology that does not negatively affect the environment is possible by looking at our active role in technology and how we build machines."
The Public Examination takes place in Helsinki Music Centre's Black Box on 19 November at 12 am.
The event is framed by two spatially interactive musical performances. The event opens with Part 1 and III of  "3.141", (composed by Dominik Schlienger) featuring fixed media recorded by Saara Viika (violoncello) and Saku Mattila (coranglais) and Dominik Schlienger (viola). The event closes with the premier of ANThill (composed by Dominik Schlienger), a piece for electronics and performed wireless loudspeakers.  
Dominik Schlienger has done his research with the support of the Kone foundation.
More information
Dominik Schlienger-Tuomi
dominik.schlienger@uniarts.fi