Sibelius Academy: 200+ Doctors of Music in the last 30 years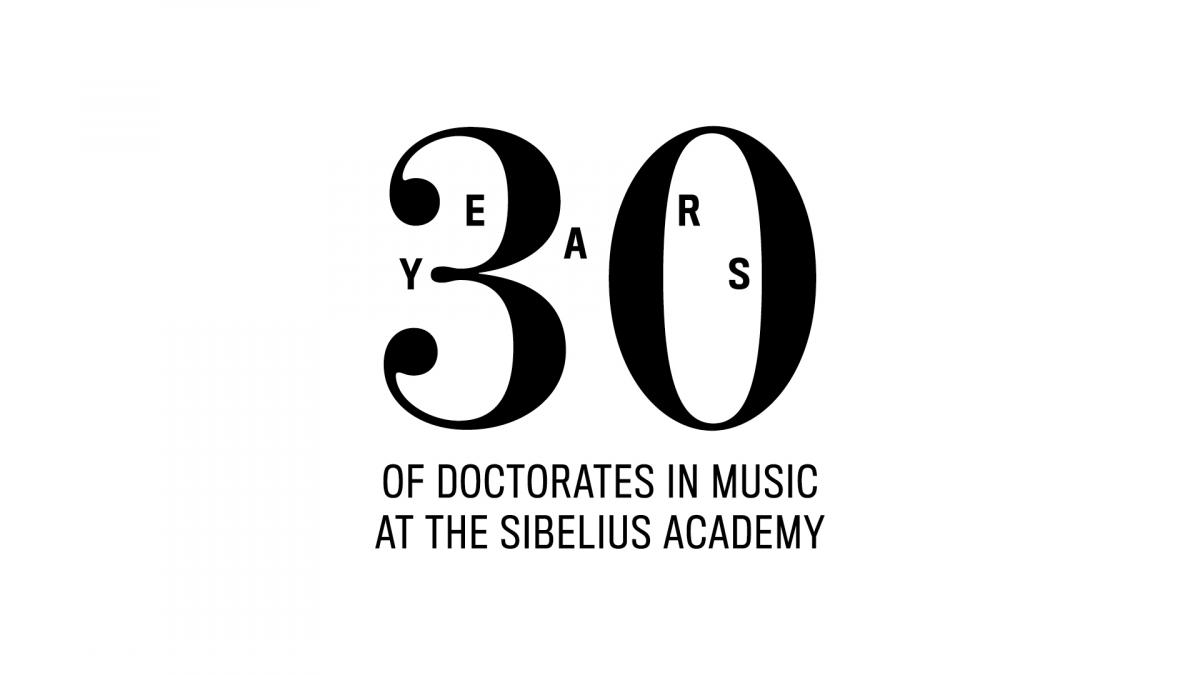 The Sibelius Academy's internationally ground-breaking doctoral programme in music has provided training for over 200 graduates, who have gone on to pursue versatile careers 
It has been 30 years since cellist Raimo Sariola and violinist Lajos Garam graduated from the Sibelius Academy as the first Doctors of Music. So far, over 200 Doctor of Music degrees have been granted by the Sibelius Academy of the University of the Arts Helsinki, Finland's largest university in the area of music research. In 2020, the academy will celebrate its doctoral education program with both artistic and scholarly flair – through research and on concert stages.  
Although doctoral studies in music have been possible in Finland since 1982, earning a doctorate in the arts was a rare feat even internationally at that time, and the Sibelius Academy has been a pioneer in doctoral education in music ever since. Currently, the Sibelius Academy offers doctoral studies in music at two doctoral schools, DocMus and MuTri, with the former focusing on classical music and the latter on music education, jazz and folk music. The Sibelius Academy of the University of the Arts Helsinki is Finland's largest university to carry out music research. It has ten research-centred professorships and several artistic professorships in the field of music and actively engages in several significant research projects.
The Sibelius Academy offers the unique opportunity to link research with artistic activities of the highest calibre. Research questions in the doctoral programme often revolve around practical matters that belie a deep understanding of music, sometimes even focusing on the professional musician's personal experiences. Graduates of the doctoral programme have the competence to pursue many diverse career paths. Doctors of Music have succeeded in the job market and gone on to work in various kinds of research and secured expert positions as artists, cultural directors and teachers, for example.
Celebratory concerts and research events
Finland's sole music university will celebrate its pioneering doctoral education in various ways in 2020 through conferences, concerts, publications, lectures and a blog series. One of the main events this year is the SibA Research Days, which will take place on 10 and 11 March 2020. Through a variety of lectures, discussions, music performances and presentations, the event will provide an overview of the position of Finnish doctoral education in the field of music in the 2020s.
Further information:
Communications Planner Karoliina Pirkkanen
Uniarts Helsinki's Sibelius Academy
karoliina.pirkkanen@uniarts.fi, tel. +358 040 710 4319
30 years of doctorates in music at the Sibelius Academy
In 2020, it will be 30 years since the first doctor of music degrees were granted at the Sibelius Academy with over 200 graduates completing a doctorate in music since then. The Sibelius Academy of the University of the Arts Helsinki offers internationally renowned and ground-breaking doctoral programmes that train professionals for demanding expert positions in the arts, research and the educational sector.