Master's student in directing: Trust your own vision and ability to make art
Interviewing Gréta Ómarsdóttir.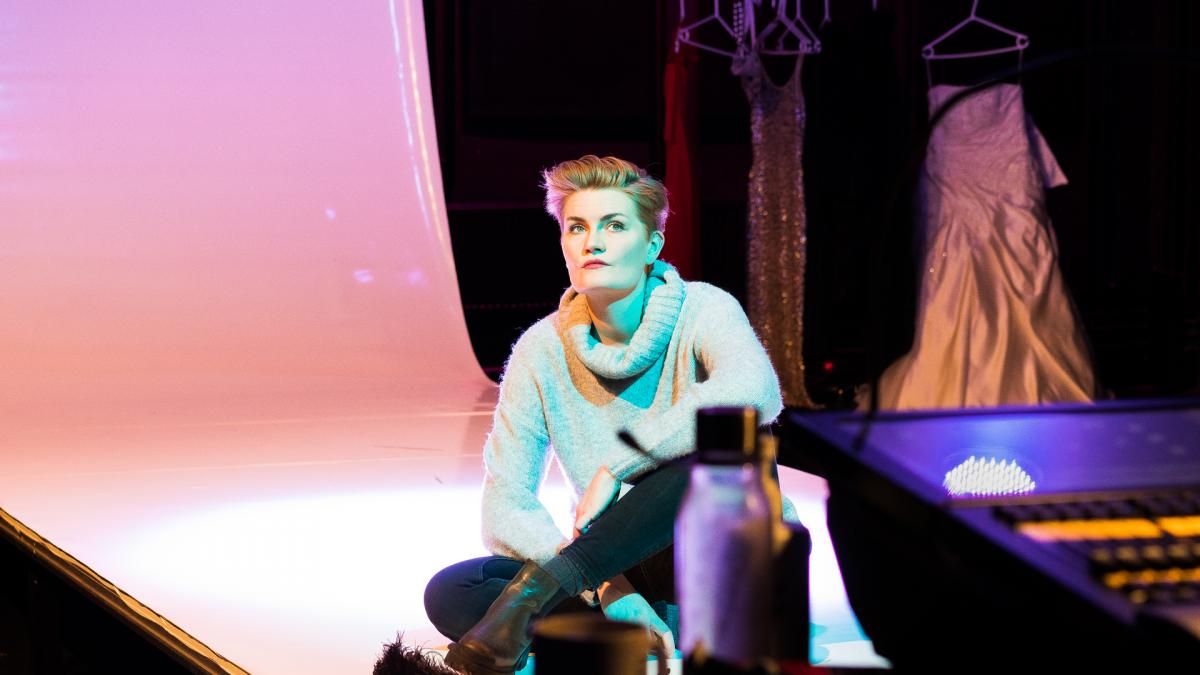 Who are you, and how did you end up studying at Uniarts Helsinki?
I'm Greta. I'm from Iceland. I'm studying in the master's programme in directing. In Iceland, I work as a theatre director. I wanted to train more, and I was looking for a university where I could study directing at the master's level. I had heard a lot of good things about Uniarts Helsinki's Theatre Academy, and I also had good experiences with Finnish artists. I was not familiar with the Theatre Academy otherwise, but I decided to apply when I heard that it was possible to study in English here.
What was your entrance examination like?
The application procedure was long, difficult, and demanding, but it also gave me a good opportunity to present myself properly. The entrance examination consisted of written assignments, essays, video interviews, etc. Overall, the whole process lasted about three months — but, of course, not full-time.
Among other things, one of the advance assignments was to write a motivation letter about myself, what I expect from the degree, and what I hope for. In addition, I had to assemble a portfolio of my previous artistic work. For such assignments, it is important to be able to verbalise one's artistic thinking.
Due to Covid-19, the entrance examination was completely remote. One of the tasks was to read a Finnish play and then direct a scene from it. It was challenging to be fully present as a director through a screen, but the technology allowed for it to happen.
What's your typical day of study like?
I am an unusual student in that I do not live in Finland but in Reykjavik. I've been studying remotely for the past year and a half. I also work at the National Theatre of Iceland, so my typical day is that I wake up at five in the morning to study on Zoom and then go to work. In this respect, the time difference between Finland and Iceland has been quite convenient for me.
Once the Covid-19 situation eases, I will start travelling between Finland and Iceland so that I stay in one place for a couple of weeks at a time.
What has been most challenging in your studies?
Although I have worked with Finns and visited Finland many times, I still do not know Finland very well. While Finland is a Nordic country and close to Iceland, I don't know it very well, and I do not, for example, know the Finnish theatre scene at all. At the same time, of course, this is a good opportunity to get to know it.
What advice would you give to future applicants?
I have met many people from different backgrounds at Uniarts Helsinki. Finland is an extremely advanced country in the respect that almost anyone has the opportunity to apply for art training. I would advise applicants to rely on their own visions and abilities to do art and not to try to speculate what the selection board wants to see, but to be themselves.