A grant opened doors to the Hollywood music scene for composer Rolf Gustavson
A grant awarded during studies marked a turning point for Rolf Gustavson's career. Gustavson now works with film music both in Finland and internationally.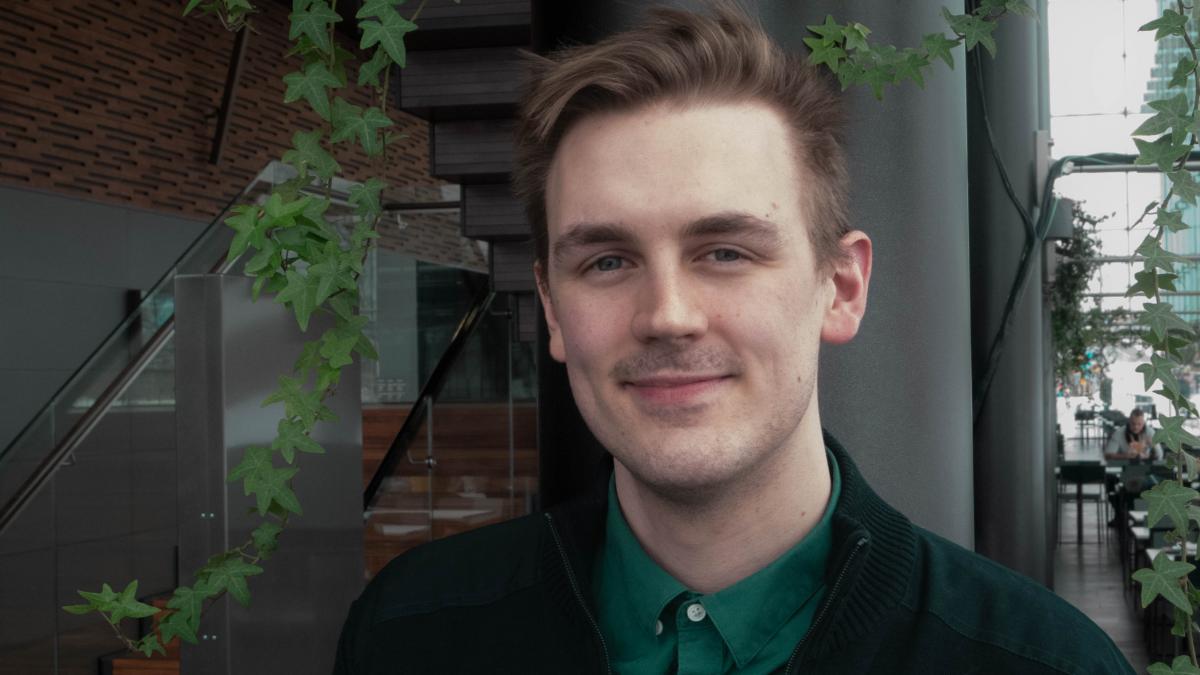 Rolf Gustavson, 27, who graduated from Uniarts Helsinki's Sibelius Academy in 2022, is known as a composer and orchestrator of film music. Only this morning, he provided sheet music for a film production in Spain.
In 2019, Gustavson received a grant of 800 euros from the Sibelius Academy Foundation to take part in a master course in Austria. Hollywood Music Workshop is an annual summer academy of film music, where prominent artists in the field teach topics such as arranging and orchestral conducting. The grant awarded by the foundation covered the participation fee for the course.
– The grant was what made it possible for me to take the course. I had been there for 15 minutes when I wrote to my mentor in Finland that something was really starting to happen. It was different from what I had ever experienced before. That marked the beginning of so many things.
Gustavson applied for a course in orchestration taught by Conrad Pope. Orchestration is the stage of composition in which a piece of music is arranged for an orchestra to play. Pope is a legend in the industry, as he has orchestrated, among others, John Williams's compositions for the Jurassic Park, Star Wars and Harry Potter films. When joining the course, Gustavson was about to graduate as a Bachelor of Music, and, in his own words, he was full of faith in himself and his future as a composer. Gustavson took his own transcription of a film score with him to Austria.
– Pope was excited about it, but not because it was particularly good. He was impressed with the effort I had made and wanted to reward me.
Pope gave Gustavson the original score to look at.
– At that moment, I understood many things about my work. A realisation dawned on me at the Sibelius Academy, and the idea became clear in Austria. I still look at that sheet music every now and then, Gustavson ponders.
According to Gustavson, the lessons he learned from Pope, in particular, led him to the world of orchestration. In addition, he was now able to use the skills he had gained in the education programme in composition in new ways that took on a completely different meaning. At the Sibelius Academy, film music is taught as part of studies offered by the department of music technology. According to Gustavson, those working in the field of film music are also expected to be able to record and produce music.
In 2023, Hollywood Music Workshop celebrates its 15th anniversary. Now Gustavson himself is one of the organisers of the event. In the future, Gustavson hopes to be commissioned by even more significant international film productions. His greatest dream would be to create music for an animated film from the USA.