Choreography
Learn about our programme's activities, content of studies, current events and latest publications.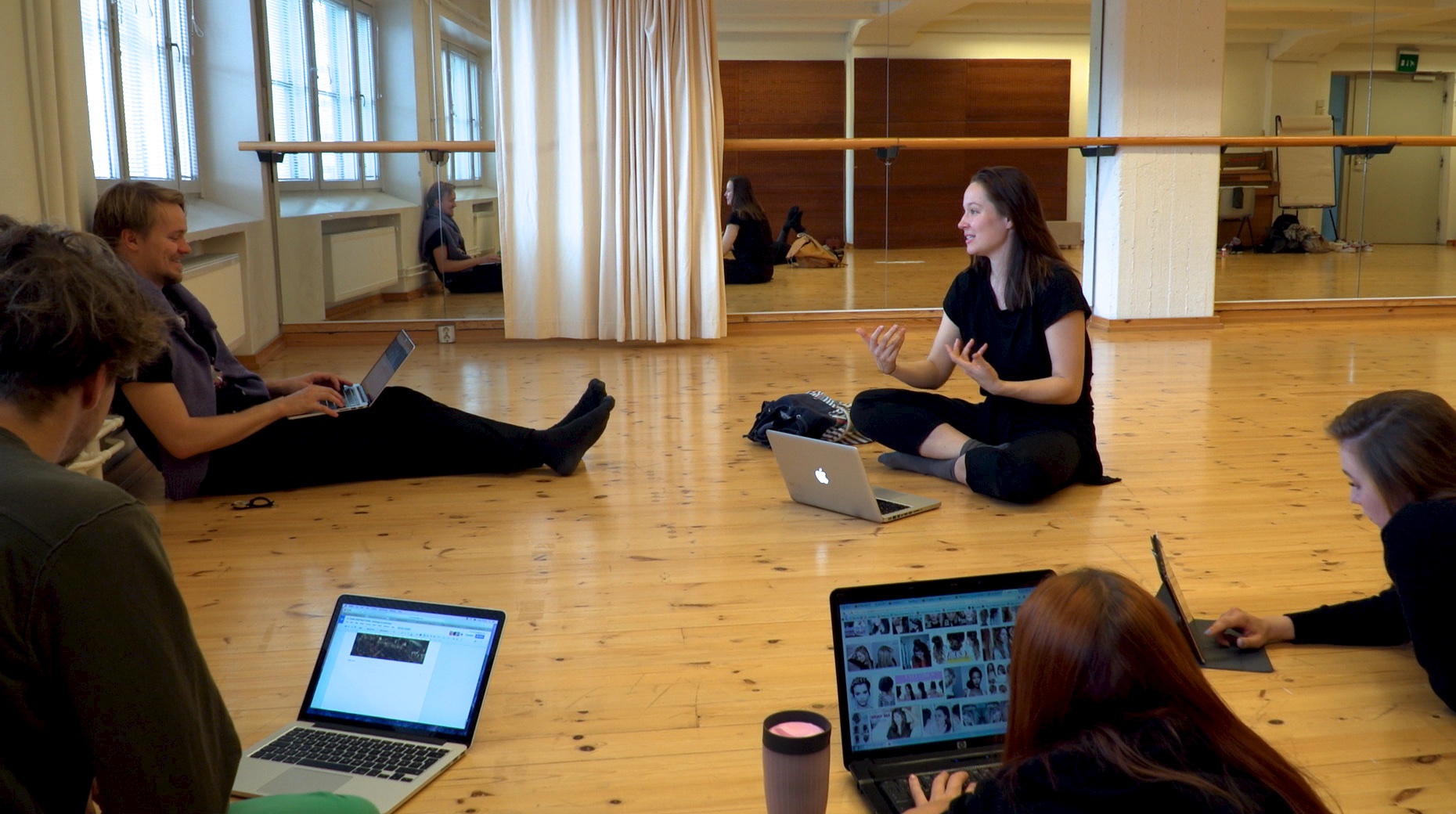 Introduction
The Choreography Degree Programme is an active contributor to the field of choreography. We promote the development of the artistic field, mutual and intercultural understanding and strengthening of the independence of dance art, and cooperation with other art forms.
Location
---
Contact information
---
Jan-Peter Kaiku

+358400792041

jan-peter.kaiku@uniarts.fi
Matters related to admissions:
teak.admissions@uniarts.fi
---
The ethical guidelines are recommended to be followed as applicable and as suitable for each specific art field, actor and situation, along with the relevant legislation. Read the guidelines online here.
Studies
Read more about the studies in the choreography programme.
Artistic research and publications
The first doctoral dissertation from Theatre Academy was published in 2001. MA programme in choreography has a strongly research oriented approach to choreography, that gives the student good readiness for postgraduate studies. The programme collaborates with the Performing Arts Research Center TUTKE. It is also a crucial agent in Theatre Academy's publication series Kinesis, that focuses on research on dance.
---
Follow us